Mortgage rates for September 6, 2017 should be similar to mortgage rates seen yesterday afternoon.  Tuesday we had the ISM-New York, Factory Ex-Transport and Factory Orders reports.  Today it's the MBA Purchase, MBA Refinance and ISM Non-Manufacturing reports.  This morning the bond market started near the best levels of yesterday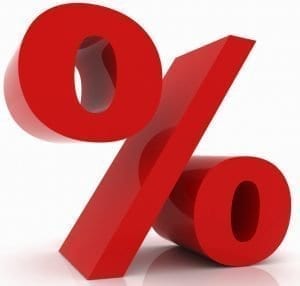 afternoon which is a good sign for the market and mortgage rates. 
As of this morning we're seeing 30 year fixed mortgage rates below 3.875%, 15 year fixed rates below 3.25% and 7/1 ARM rates below 3.375% (conforming, zero points) – the cost to obtain these mortgage rates has lowered since Friday.  Mortgage rates for some "A" level borrowers (high credit score, low loan to home value ratio, low debt to income ratio and no cash out) are as low as 3.625% on the 30 year fixed rate loan program (conforming, zero points) and on the 15 year as low as 2.875% (conforming, zero points).  We are at the best California mortgage rates of 2017 which is good news for those looking to refinance or purchase a new home.
The 10y yield opened the day at the 2.07% level and the 30y FNMA 3.5 coupon opened the day at the 103.78 level. As mentioned we had the MBA Purchase, MBA Refinance and ISM Non-Manufacturing reports this morning and generally speaking they were a bit stronger than expected.  Tomorrow we have Productivity and Labor Costs along with weekly Jobless claims and oil inventory.  
Overall the bond market is starting off the day at a great level.  It would be concerning if today the market opened up and started selling off however that didn't happen.  If we can finish the week at these levels it would be a very positive move for the market over the long term.  If you are considering a refinance or looking to purchase a new home please be sure to give us a cal at 1-800-550-5538 for a no cost – no obligation quote.