Last Updated on
The Last Day Of 2018:
Mortgage rates will be similar to Friday on the last day of 2018. Mortgage Backed Securities are slightly negative to start the day and the 10y yield is up just a bit from Friday's close. The market closes early on Monday; and remains closed on Tuesday. Mortgage companies and markets re-open on Wednesday. There are no important economic reports on Wednesday however on Thursday we have the ADP National Employment Report for December, ISM New York Index for December, ISM Manufacturing PMI, ISM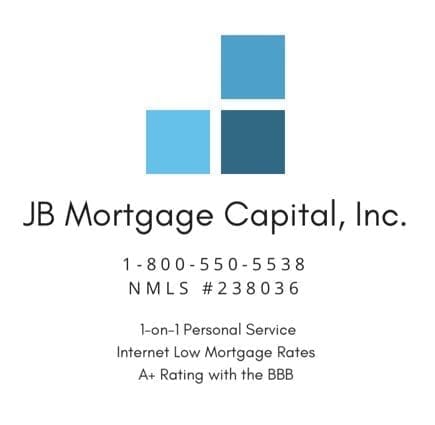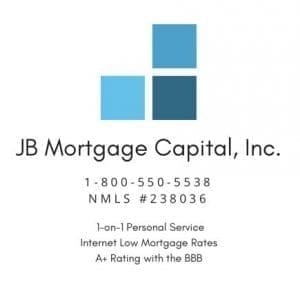 Manufacturing Prices Paid for December (an important piece when it comes to inflation) and Vehicle Sales. To end the week we have the BLS Employment report, unemployment rate and Average Earnings for the month of December.
The Government Shutdown Continues:
As for the government shutdown it appears that it will go into 2019 and may last for some time if neither side budges on what they want. So far it seems like the Treasury market and the Mortgage Backed Securities market are shrugging off the shut down however not sure if that would be the case if it last for weeks or even months.
New website:
It's here! Our brand new layout has arrived! Let us know what you think. Keep in mind it's still "under construction" while we put the finishing touches on. Thank you to everyone who made this happen so quickly. Also appreciate all the kind reviews on Zillow – Loan Officer Kevin O'Connor.
Currently we are seeing:
30 year fixed mortgage rates below 4.375%, 20 year fixed mortgage rates below 4.25% and 15 year fixed rates below 3.625%. Mortgage rates adjust daily; sometimes they adjust multiple times in a day when the bond market is volatile. To get the most up-to-date quote specific to your loan scenario be sure to contact Loan Officer Kevin O'Connor at 1-800-550-5538 or you can submit a "Contact Us" request on the our website. At JB Mortgage Capital, Inc. we offer residential mortgage loans on 1-4 unit properties for both purchase and the refinance of a current mortgage. We have fixed rate mortgage loan programs and adjustable rate mortgage loan programs.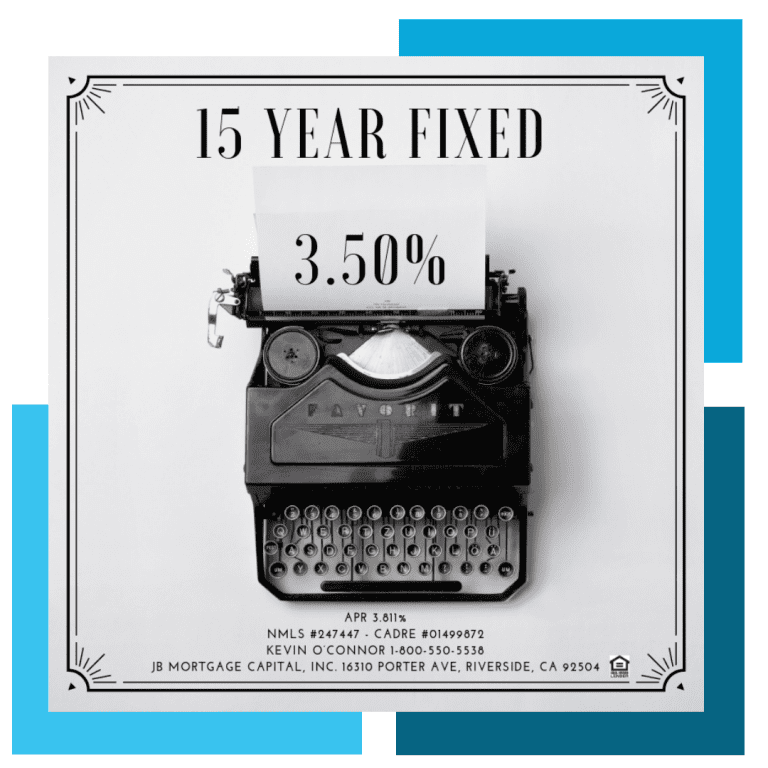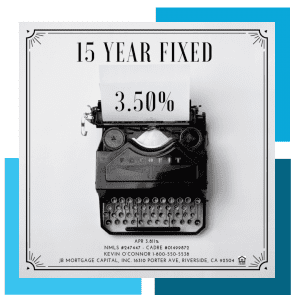 Check out our California page:
JB Mortgage Capital, Inc. is a mortgage company that serves all of California; from San Diego California to northern the county of Del Norte. We offer industry low mortgage rates along with one-on-one personal service from application to closing. We are one of the very few mortgage companies in the State of California to obtain an "Accredited" status with an "A+" rating at the Better Business Bureau; along with our "AAA" rating with the BCA, and a five star rating with Zillow and Mortgage101. We are licensed with the California Department of Real Estate and the National Multistate License System (NMLS). Living in California you're presented with a lot of opportunities to compare mortgage companies and we hope you consider us when you're looking for your next mortgage quote. We offer a wide variety of loan programs and we take the time to listen to what you need and then figure out the best way we can help achieve your goals. We encourage our clients to ask questions and we do our best to respond quickly.