Mortgage rates will start the day at similar levels seen on Thursday morning as we finish out the first week of 2019. The big economic report for the day is the BLS Employment report. The 7:30am (EST) report blew out expectations with  301,000 jobs created, stronger earnings and higher revisions. Prior to the report the 10y yield was at 2.64%' 5 minutes after it had already moved down to 2.61%.
Going into the employment report there usually is a bit of uneasiness in terms of what it will mean for the market however usually (certainly not always) the reaction in the market to the report is somewhat muted. Todays reaction is not muted and somewhat surprising in that after seeing such a sharp move down in bond yields you would expect a bigger pop in yield after a block buster employment report. It's still early so things may change in the next hour or two.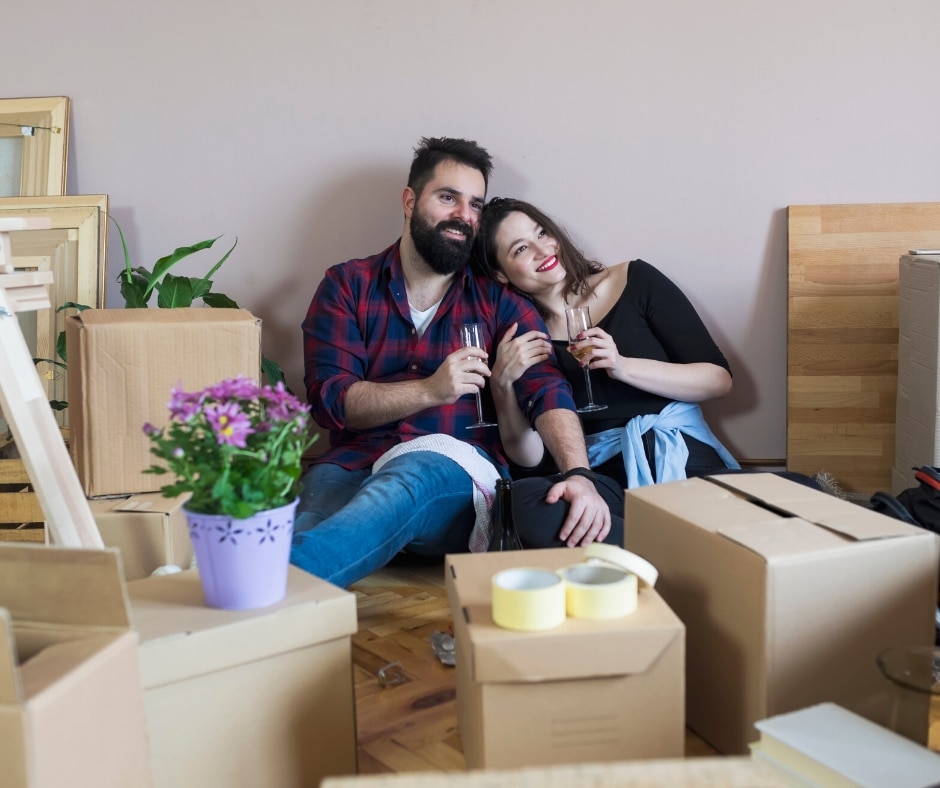 Mortgage Rates At The Open:
Prior to the Employment report Mortgage Backed Securities (MBS) were negative at the open and the 10y yield was at the 2.64% level to start the morning. Yesterday, after the ISM report came in, there was a significant rally in bonds in which the 10y yield pushed all the way down to 2.54% so seeing a move higher this morning is not surprising. Next week we have the CPI report (more on that below) which along with the ISM and Employment report, another important indicator as to the health of the economy.
California Mortgage Rates (Conventional)
California FHA Mortgage Rates
Yesterday's ISM Report – not good:
The Mortgage Backed Securities market reacted significantly to yesterday's ISM report which was bad; as in the worse report in 10 years bad. However that's good news for bonds because it's just another confirmation the economy is slowing and when that happens mortgage rates typically improve. Along with the Employment report (today) and the CPI report (next week); the ISM report is very important gauge when it comes to determining how the economy is doing. The
reading came in well below estimates and as mentioned it's the worse ISM decline since 2008. That being said; one report does not determine the exact health of the US Economy however many investors believe we are headed towards a significant slow down which means inflation expectations have to be adjusted (slow economy = low inflation = better mortgage rates).
Economic Data:
Today we have the the BLS Employment report, unemployment rate and Average Earnings for the month of December. Next week we have Factory Orders and  ISM Non-Manufacturing on Monday. On Tuesday we have Consumer Credit. On Wednesday we have Oil, Mortgage Market Index and a 10y auction. On Thursday we have Wholesale Inventories and Wholesale Sales. To finish off the week we have the very important Core CPI report which could be a market mover.
Currently We Are Seeing:
30 year fixed mortgage rates below 4.25%, 20 year fixed mortgage rates below 4.125% and 15 year fixed rates below 3.625%. Mortgage rates adjust daily; sometimes they adjust multiple times in a day when the bond market is volatile. To get the most up-to-date quote
specific to your loan scenario be sure to contact Loan Officer Kevin O'Connor at 1-800-550-5538 or you can submit a "Contact Us" request on the our website. At JB Mortgage Capital, Inc. we offer residential mortgage loans on 1-4 unit properties for both purchase and the refinance of a current mortgage. We have fixed rate mortgage loan programs and adjustable rate mortgage loan programs.
Government Shutdown:
The House has passed a funding bill however the President has said he will not sign it so it's probably not going anywhere in terms of resolving this issue. The President has requested but House and Senate members to continue discussions on how to re-open the government. Previously we discussed how the shutdown may affect mortgage loan processing and mortgage rates. Below is the article.
Previous article on koloans: A concern is growing among homeowners, homebuyers and realtors – will this current government shutdown prevent borrowers from closing their mortgage on time? The quick answer is not yet. If you are closing in the next week or two you should be fine because your mortgage company has probably already received the 4506-T report back from the IRS. However, if this goes on for weeks or even months there may be an impact to not only closing on time but also mortgage rates. However, for now homeowners and homebuyers should be able to close their loans as planned. The first thing you should do is check with your Loan Officer as to what their procedure is if the shutdown continues.