We are focused on six key areas we think might play a major role with mortgage rates in March 2019. Forecasting mortgage rates is difficult at best however we can prepare ourselves by understanding the various events that might influence mortgage rates. March 2019 mortgage rates are starting the month within a range that started back in January. However, on the first day of the month mortgage rates came under pressure due to the bond market selling off.
30 year fixed mortgage rates have generally been between 4.125% – 4.375% and 15 year fixed mortgage rates have generally been between 3.50% – 3.625% (Conforming loans, excellent credit, low to moderate LTVs, purchases and rate/term refinances) since late January. As we move further into March mortgage rates should continue to be within this range until something significant happens that forces mortgage rates to either move above or below the range.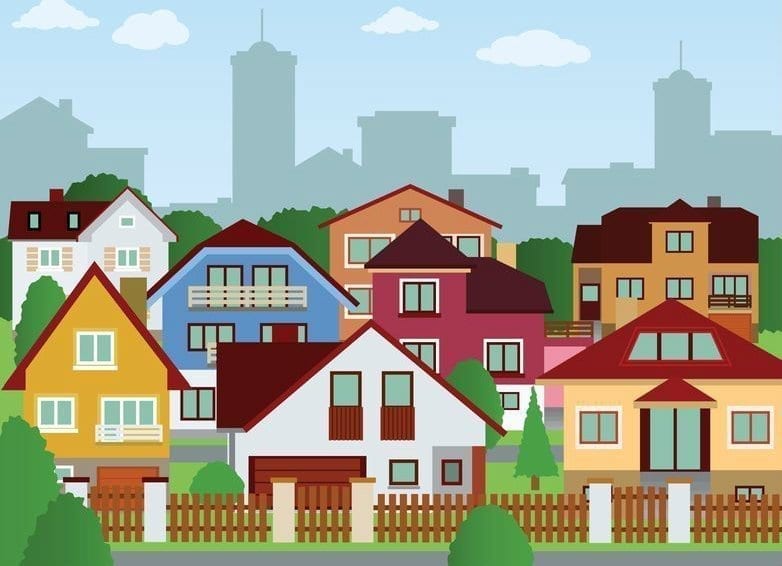 March 2019 mortgage rate watch
The Economy: Without question, this is the number one area we are focusing on heading into March. After nearly two years of improving economic data, we're starting 2019 on a different note. The one area of strength has been the job market however a recent uptick in jobless claims has some analysts concerned we might see a weaker job market in March.
Inflation: Mortgage rates hate inflation; in February we had an uptick in the all-important CPI report despite several areas of the economy clearly experiencing slower growth. If inflation picks up that could push mortgage rates higher even if the economy slows in March.
Trade tensions with China: When will the trade negotiations end? In February investors transitioned from who knows to in the near future. Optimism over perceived progress with the trade tensions between the U.S and China propelled higher. Did it prevent mortgage rates from moving lower? If there is no resolution to the trade tensions by the start of March then this may be a positive for mortgage rates.
Washington, D.C.: Congress and the President avoided another government shutdown by agreeing to a funding deal in mid-February. Will this be the only real progress in Washington, D.C. at a time when the economy might be slowing? If they continue on the same path this will be a negative for the economy and a positive for March 2019 mortgage rates. There are some real issues that need to be addressed and when lawmakers can't agree on anything then the economic problems we face could get worse.
The Range: What's the range? I am referring to the bond market range that started in January 2019 and continued through February 2019. Mortgage-Backed Securities, Treasuries, and mortgage rates for that matter have bounced within this range for more than a month; will that "range" be broken in March?
The Fed: Towards the end of February several Fed members were out with some bond/mortgage rate friendly comments. It's almost as if this is an entirely new Fed compared to December 2018. Do they know something the rest of us don't? Probably but we'll have to wait and see what that is as we enter March. Will the Fed continue to issue statements that are bond/mortgage rate friendly? I know mortgage lenders hope so.
Current Mortgage Rates
Below is a listing of our current Conforming and FHA mortgage rates. For a detailed report on current mortgage rates please visit our current mortgage rates section (updated daily). If you are interested in an Adjustable Rate Mortgage and/or a Jumbo loan program please be sure to contact us for an updated quote.
March 2019 Mortgage Rate Economic Calendar
The below economic reports have the potential to impact the mortgage rates during the month of March. There are several sources from which we obtain information and one of the best is Mortgage News Daily. Please know the dates can change and if they do we'll update our readers as soon as we know: As we move into March we'll update the 2nd half of the March 2019 calendar.
March 01: Core PCE, Retail Sales, Durable Goods, and ISM Manufacturing PMI BLS Employment Report, ISM Manufacturing PMI and New Home Sales and Consumer Sentiment.
March 04: ISM-New York Index, Factory Ex-Transport
March 05: International Trade, and ISM Non-Manufacturing PMI
March 06: Weekly Mortgage Index, Refinance Index, and Purchase Index
March 07: Weekly Unemployment claims, ADP Employment Report
March 08: BLS Employment Report; keep an eye on the number of jobs created, average earnings, and unemployment rate. Also revisions to previous reports.
March 11: Retail Sales (January)
March 12: Consumer Price Index (CPI)
March 13: Durable Goods (January) Weekly Unemployment Claims, Weekly Mortgage Market Index, and Producer Prices Index
March 18: NAHB Housing Market Index
March 19: Factory Orders
March 19 – 20: Fed meeting
March 20: Philly Fed Index
March 26: Building Permits and Consumer Confidence
March 28: Q4 GDP Final Reading
March 29: Core PCE and Chicago PMI
Some reports have a bigger impact than others. We'll be updating the calendar with regional Fed reports as they come in. The most important reports that usually have an effect on mortgage rates are:
BLS Employment Report
Core CPI
This is not to say that the other reports can't have a big impact on mortgage rates however the above reports are the ones that usually have the biggest impact on mortgage rates.
Mortgage rate forecast for March 2019
Heading into March we are cautiously optimistic for mortgage rates to remain near similar levels seen during the month of February with the potential to slightly improve. If a trade deal with China is reached in the next few weeks that could potentially push mortgage rates higher in March.
March 2019 mortgage rate average expectations
The average 30-year fixed mortgage rate for March 2019 is anticipated to be below 4.375%
The average 20-year fixed mortgage rate for March 2019 is anticipated to be below 4.125%
The average 15-year fixed mortgage rate for March 2019 is anticipated to be below 3.75%*the mortgage rate averages are averages anticipated by JB Mortgage Capital, Inc.; these are not national survey numbers.
The March 2019 Fed Meeting
The March 2019 Fed meeting could turn out to be an important event for mortgage rates in 2019. To get the full review of what came out from the Fed announcement and how bonds/mortgage rates reacted please visit our Fed Meeting March 2019 post.
The Cliff Notes version is this; it was a very good meeting for mortgage rates and bonds.
February 2019 Mortgage Rates
Mortgage rates for February 2019 were range-bound for the most part. Earlier in the month, there was a very strong jobs report that caused Mortgage-Backed Securities to sell off and it pushed mortgage rates higher. After the initial push higher mortgage rates settled and moved back to near their previous lows as housing data continues to disappoint and most recently the Retail Sales report for December 2018. It was one of the worst Retail Sales reports in nearly 10 years and left many analysts and investors wondering if the economy is slowing faster than anticipated. February 2019 mortgage rates remain near their one-year lows heading into the last few weeks of the month. Keep an eye on trade negotiations with China. A positive outcome might push mortgage rates higher and a negative outcome might push mortgage rates lower.
UPDATE: As we finished out February mortgage rates started to move up after a stronger than expected GDP report. On the last day of February mortgage rates were still within their range however continued selling into the first full week of March might push mortgage rates above the current range.
January 2019 Mortgage Rates
January 2019 was a great month for mortgage rates. Mortgage-Backed Securities started rallying in November and it picked up steam in December and pushed mortgage rates near their one-year lows in January. Weaker economic data, trade tensions with China, and the Government Shutdown were the three main issues the economy was facing. Investors eventually reversed course and pushed bond yields and mortgage rates higher however the bounce from the bottom was not that significant. January 2019 mortgage rates set the stage for February 2019 as fixed mortgage rates remained well within their range during the month. Only until the last few days did we see a serious risk of that range being broken.
Mortgage Pro Tips For March 2019
Mortgage Pro Tip #1
Always take the time to read the Loan Estimate. You really should read all your documentation however during the loan process, this is by far the most important document especially when it's a "Locked" Loan Estimate. Your mortgage rate is not locked until that "Locked" box is checked.
Mortgage Pro Tip #2
If you are a first-time home buyer be sure to do your research before getting started. We offer one of the best first time home buyer guides on the internet. Having a great team around you is really important for first time home buyers. If you have any questions please be sure to ask.
Mortgage Pro Tip #3
If you are applying for a FHA home loan make sure you understand the requirements of FHA home loans and how they are structured. The FHA program is great for those with less than perfect credit and/or have a small down payment. And if you currently have an FHA home loan you should check out the FHA Streamlined Refinance; super easy process. No income docs, no appraisal and you might be able to lower your mortgage rate.
JB Mortgage Capital, Inc.
If you are looking to refinance your current mortgage or purchase a home please be sure to contact us for a no-cost/no-obligation quote. We offer industry low mortgage rates, personal one-on-one service, and exceptional customer service. We've been helping homeowners achieve their dreams since 2007. We have an A+ rating with the Better Business Bureau (BBB) and we're AAA rated with the Business Consumers Alliance. You can contact us directly at 1-800-550-5538.