After moving to near two-year lows at the beginning of April, mortgage rates moved higher for most of the month. Heading into May we are focused on four key areas that may have an influence of mortgage rates.
May 2019 mortgage rate watch
The Economy: When it some to mortgage rates it's always the economy! Recently Mortgage-Backed Securities have become very data-dependent. Meaning their movement has often been dictated by the day's economic report. If there is an actual infrastructure deal reached in Washington that could end up being a negative for mortgage rates due to the amount the government would have to borrow to fund such a plan.
The Fed: The Fed just made it clear that they are in a holding pattern. However, if the economic data (specifically the inflation reports) continues to disappoint then you might start to see a more aggressive Fed.
Europe: The European economy is slowing down; but not as fast as originally thought. Europe was one of the main reasons the US bond market and mortgage rates improved towards the end of April. Will that happen again in May?
Trade with China: When will it be over? Several times in April it was reported that a deal was imminent and nothing ever happened. Even the President and his team said in interviews that a deal was very near. And nothing.
Current Mortgage Rates
If you are interested in an Adjustable Rate Mortgage and/or a Jumbo loan program please be sure to contact us for an updated quote.

May 2019 Mortgage Rate Economic Calendar
Here are the important dates for economic reports that may affect the Mortgage-Backed Securities market and mortgage rates. The calendar will be updated as we move further into May.
May 01: Weekly Mortgage Index, ADP Employment Report, ISM Manufacturing report, and the Fed meeting
May 02: Weekly jobless claims, ISM-New York Index
May 03: BLS Employment Report and ISM Non-Manufacturing report
May 08: Weekly Mortgage Index
May 09: Core Producer Prices, Weekly jobless claims
May 10: Core CPI report
May 14: Import and Export Prices
May 15: Retail Sales, Weekly Mortgage Market Index, NAHB Index
May 16: Philly Fed Index, Housing Permits, Housing Starts, Weekly Unemployment
May 17: 1yr and 5yr Inflation Outlook
May 21: Existing Home Sales
May 23: New Home Sales
May 24: Markets close early for Memorial Day.
May 27: Markets closed
May 28: Consumer Confidence for May, Monthly Home Prices
May 29: Mortgage Market Index
May 30: Weekly Jobless claims, Preliminary GDP and Pending Home Sales
May 31: PCE report, Core PCE and Chicago PMI.
Some reports have a bigger impact than others. We'll be updating the calendar with regional Fed reports as they come in. The most important reports that usually have an effect on mortgage rates are:
BLS Employment Report
ISM Manufacturing PMI
Core CPI
The above three reports tend to have the most influence over the Mortgage-Backed Securities Market and mortgage rates. Additional "important" reports include Retail Sales and Durable Goods.
Mortgage rate forecast for May 2019
We're anticipating mortgage rates to remain stable as we move into May. Risks for mortgage rates remain and it's important to keep an eye on how these risks may impact mortgage rates. Recently we've seen inflation soften which is a positive for mortgage rates. A possible "infrastructure" bill and a resolution to the trade war with China could end up pushing mortgage rates higher.
May 2019 mortgage rate average expectations
The average 30 year fixed mortgage rate for April 2019 is anticipated to be below: 4.375%
The average 20 year fixed mortgage rate for April 2019 is anticipated to be below: 4.125%
The average 15 year fixed mortgage rate for April 2019 is anticipated to be below: 3.75%*the mortgage rate averages are averages anticipated by JB Mortgage Capital, Inc.; these are not national survey numbers.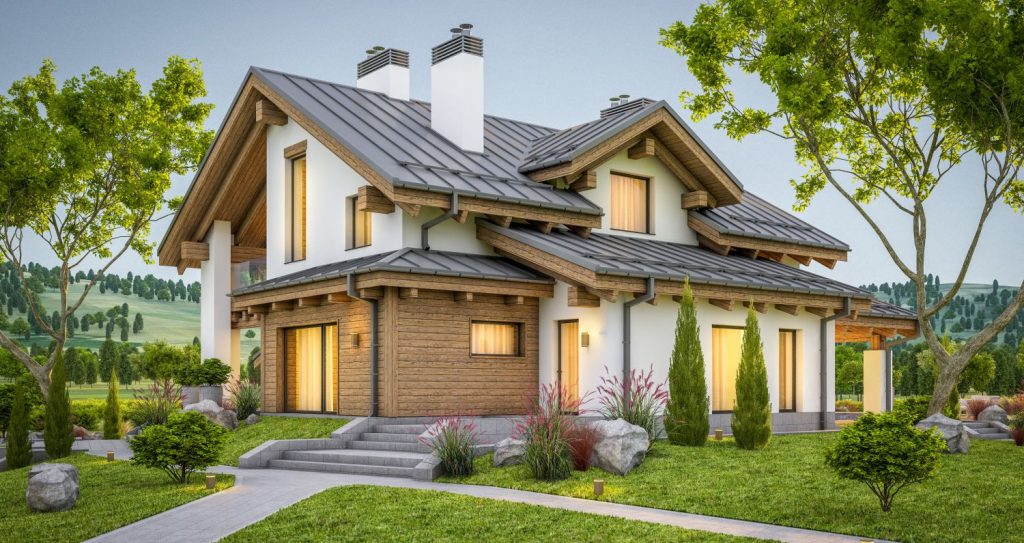 Monthly Mortgage Rate Summary:
April 2019 Mortgage Rates
Mortgage rates started off the month at great levels only to move higher as the month went on. After reaching near two-year lows; mortgage rates pushed higher as investors moved out of bonds and into stocks.
Towards the end of the month, the bond market improved and so did mortgage rates.
March 2019 Mortgage Rates
Mortgage Rates For March 2019 remained range-bound up until the afternoon of Wednesday, March 20, 2019. Post Fed announcement (on the 20th) mortgage rates moved to new lows as the Fed expressed concern about the economy, announced there would be no hikes in 2019, and confirmed that their balance sheet reduction program was coming to an end.
On our Fed meeting March 2019 page we go into more detail about the events of the day. Post-Fed meeting the 10y Treasury yield moved below 2.58% and Mortgage-Backed Securities rallied past their range ceiling.
March 22, 2019 mortgage rates continued to improve as dismal data from Germany sent their 10y yield below 0.00%. Heading into the last week of March 30 year fixed mortgage rates were below 4.125% (conforming).
February 2019 Mortgage Rates
Mortgage rates for February 2019 are range-bound for the most part (as of February 18th, 2019). Earlier in the month there was a very strong jobs report that caused Mortgage-Backed Securities to sell off and it pushed mortgage rates higher. After the initial push higher mortgage rates settled and moved back to near their previous lows as housing data continues to disappoint and most recently the Retail Sales report for December 2018. It was one of the worst Retail Sales reports in nearly 10 years and left many analysts and investors wondering if the economy is slowing faster than anticipated.
February 2019 mortgage rates remain near their one year lows heading into the last few weeks of the month. Keep an eye on trade negotiations with China. A positive outcome might push mortgage rates higher and a negative outcome might push mortgage rates lower.
As we finished out February mortgage rates started to move up after a stronger than expected GDP report. On the last day of February mortgage rates were still within their range however continued selling into the first full week of March might push mortgage rates above the current range.
January 2019 Mortgage Rates
January 2019 was a great month for mortgage rates. Mortgage-Backed Securities started rallying in November and it picked up steam in December and pushed mortgage rates near their one year lows in January. Weaker economic data, trade tensions with China, and the Government Shutdown were the three main issues the economy was facing. Investors eventually reversed course and pushed bond yields and mortgage rates higher however the bounce from the bottom was not that significant. January 2019 mortgage rates set the stage for February 2019 as fixed mortgage rates remained well within their range during the month. Only until the last few days did we see a serious risk of that range being broken.
JB Mortgage Capital, Inc.:
If you are looking to refinance your current mortgage or purchase a home please be sure to contact us for a no-cost/no-obligation quote. We offer industry low mortgage rates, personal one-on-one service and exceptional customer service. We've been helping homeowners achieve their dreams since 2007. We have an A+ rating with the Better Business Bureau (BBB) and we're AAA rated with the Business Consumers Alliance. You can contact us directly at 1-800-550-5538.