Last Updated on
Mortgage rates for November 19th, 2018:
We are starting out the day at similar levels seen on Friday as the 10y yield is starting the week at the 3.08% level.  Mortgage Backed Securities (MBS) are a bit weaker this morning however nothing significant. Since this is a shortened trading week with the Thanksgiving holiday you may see some lenders be cautious with the mortgage rates they issue. And if there is a significant downside move in the market lenders will most likely be very aggressive about pushing rates up.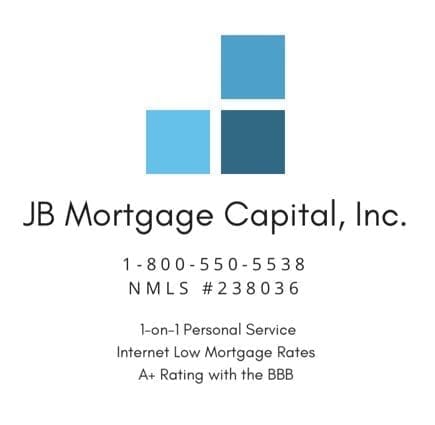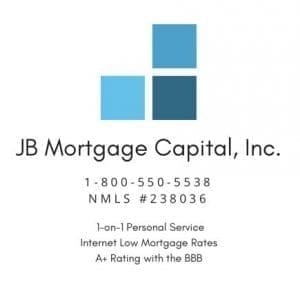 Unfortunately the same can not be said if we see bond yields move significantly down; most likely lenders will not pass along significant improvements due to the holiday and general market volatility.
Economic Calendar:
The economic calendar today has the NAHB Housing Market Index. Tomorrow we having Housing Starts and Building Permits and on Wednesday we have Mortgage Index reports, Housing and Durable Goods.  There are no reports on Thursday and Friday.  As mentioned last week the next FOMC (the Fed) meeting is December 18th – 19th. Many analyst and investors expect the Fed to raise rates again.
Currently We're Seeing:
30 year fixed mortgage rates below 5.00%. 20 year fixed mortgage rates below 4.875% and 15 year fixed rates below 4.00%.  Mortgage rates adjust daily; sometimes they adjust multiple times in a day when the bond market is volatile. At JB Mortgage Capital, Inc. we offer residential mortgage loans on 1-4 unit properties for both purchase and the refinance of a current mortgage. We have loan programs for both fixed rate mortgages and adjustable rate mortgages.  Call us today for a no cost – no obligation quote at 1-800-550-5538.  We offer industry low mortgage rates, the latest technology and have a top rating with the Better Business Bureau.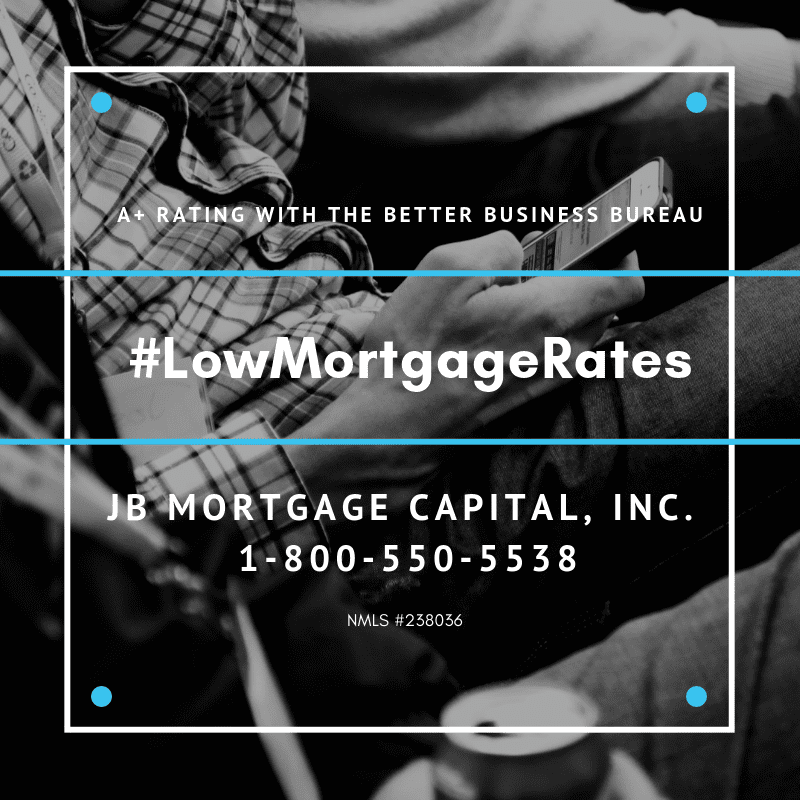 JB Mortgage Capital, Inc. Reviews:
"Dear Kevin, Thank you so much for making our first home buying experience a pleasant one. With any home purchase there can be many pitfalls, and I appreciate the way you were able to guide us through the process (even when I was freaking out a little). Your prompt replies to my questions, and eagerness to run different mortgage scenarios for my wife and I really helped us find a mortgage that fits our needs. I will be happy to refer my friends to you. Everything went off without a hitch, and we love our new home!"
Mike F.
Culver City, CA