Last Updated On by Kevin O'Connor
The 10y yield opened the day at the 3.01% level (big move down in the overnight session) and Mortgage Backed Securities (MBS) opened in positive territory as well. Mortgage rates will be improved today as the market continues to move in a positive trend; something we've not seen since May. Before getting too excited about this move; keep in mind that after May's rally yields and mortgage rates went significantly even higher. Until the 10yr yield breaks (in a significant way) the 2.80% – 2.83% level; being cautiously optimistic is probably the most prudent path to be on. Also; we're a LONG way away from breaking that level.
The Fed Takes A Dovish Tone:
Also helping move bond yields lower was the "dovish" tone Fed Chairman Powell had yesterday during a speech he gave. The biggest take-away was his stance that we are closer to a "neutral" rate which means they are nearly done raising rates. This is more good news for the bond market and mortgage rates but a slight concern for the economy since historically rates are still below average.
Core PCE Report Was Weaker:
Today we had the Core PCE and weekly Jobless Claims reports. Core PCE (y/y) came in weaker than expected and the revisions to last months report was lower as well. This is good news for inflation which means it's good news for bonds which is helping us achieve some of the best mortgage rates in nearly 2 months. It's just another data point that shows inflation is under control and the economy is cooling.  The weekly jobs report came in weaker than expected however we're still a long way off before it would be a concern for the economy (came in at 234k). If we start seeing 275K+ then we'll probably hear some market concerns but even then it might taper off if claims level off as well.  On Friday we have the Chicago PMI report for November. 
Currently We Are Seeing:
30 year fixed mortgage rates below 4.50%, 20 year fixed mortgage rates below 4.375% and 15 year fixed rates below 3.75%. Mortgage rates adjust daily; sometimes they adjust multiple times in a day when the bond market is volatile. At JB Mortgage Capital, Inc. we offer residential mortgage loans on 1-4 unit properties for both purchase and the refinance of a current mortgage. We have loan programs for both fixed rate mortgages and adjustable rate mortgages.
JB Mortgage Capital, Inc.:
Call us today for a no cost – no obligation quote at 1-800-550-5538. We offer industry low mortgage rates, the latest technology and have a top rating with the Better Business Bureau. And when you work with us you'll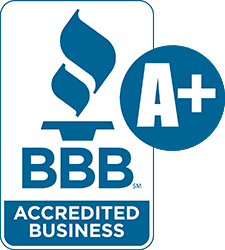 work with the same person from application to closing. One person; not 3, 4 or even 5 like most mortgage companies.
JB Mortgage Capital, Inc. Reviews:
"Dear Kevin, Thank you so much for making our first home buying experience a pleasant one. With any home purchase there can be many pitfalls, and I appreciate the way you were able to guide us through the process (even when I was freaking out a little). Your prompt replies to my questions, and eagerness to run different mortgage scenarios for my wife and I really helped us find a mortgage that fits our needs. I will be happy to refer my friends to you. Everything went off without a hitch, and we love our new home!"
Mike F.
Culver City, CA