Last Updated on
Important Fannie Mae Update:
On December 8th, 2018 the mortgage giant Fannie Mae will be updating its Automated Underwriting System which will adopt some new guidelines for conforming mortgages. Significant changes will come to loan programs that deal with borrower's that have "debt-to-income" ratios that are looking to take cash out from their property. All conforming loans go through either the Fannie Mae Desktop Underwriter or Freddie Mac's Loan Prospector before an underwriter approves a loan application. Generally speaking (stress generally); if a lender obtains an approval from either the Fannie Mae or the Freddie Mac Automated Underwriting System your loan will be approved (provided there is not a single change the data inputted upon the approval).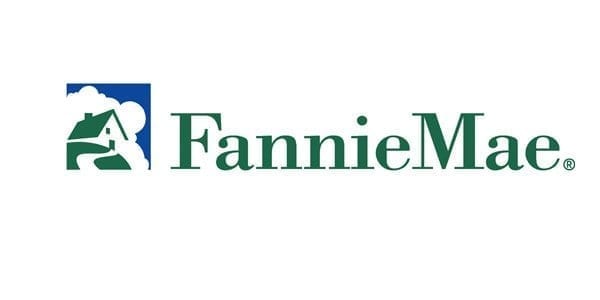 Debt To Income Ratio:
The main changes coming on December 8th will be for borrower's who have high Debt To Income (DTI) ratios and what they'll have to show to be able to get their loan approved under Fannie Mae' Automated Underwriting System (AUS). Currently borrower's with a DTI above 45% have the same requirements for loan approval as those who have a DTI below 45%. After December 8th, 2018 a borrower with a DTI above 45% will now have to show 6 months of liquid reserves to be able to obtain a Fannie Mae AUS approval.  The goodnews is
that you can still get a great mortgage rate even if your DTI is above that 45% level. The bad news is that you'll have to prove you have enough reserves (cash in the bank, stocks, 401k etc) to cover 6 months of mortgage payments (they also factor property and homeowners insurance into that calculation even if you're not impounding the mortgage payment. For borrower's with a DTI above 50% it's unlikely they'll be able to get a conforming mortgage and will have to look at some alternative solutions.
Conforming Loan Limits:
Another significant change came to the mortgage industry last week and that was the increase in the conforming loan amounts for loans in California and across the country. Starting Jan 1, 2019 the conforming loan amount will be increasing to $484,350.00 for 1-unit properties, $620,000.00 for 2-unit properties, $749,650.00 for 3-unit properties and $931,600.00 for 4-unit properties.
JB Mortgage Capital, Inc.:
If you have any additional questions about current Fannie Mae guidelines or questions about the up coming changes please be sure to let us know. You can contact us directly at 1-800-550-5538, email or catch up with us on twitter: @Rates01. Not only do we offer low mortgage rates but we also offer one-on-one personal service to each and every client. That means from application to closing you'll work directly with Kevin O'Connor – you won't be passed off to 3 or 4 other departments like most mortgage companies.