Fed Meeting December 2019 – most analysts do not expect much from this meeting. Over the last few months it's been said by more than one Fed member and on more than one occasion; no more rate cuts for the foreseeable future. The job market is healthy, unemployment is low, inflation is low so there it's not surprising to see the Fed take a pause as we head into 2020.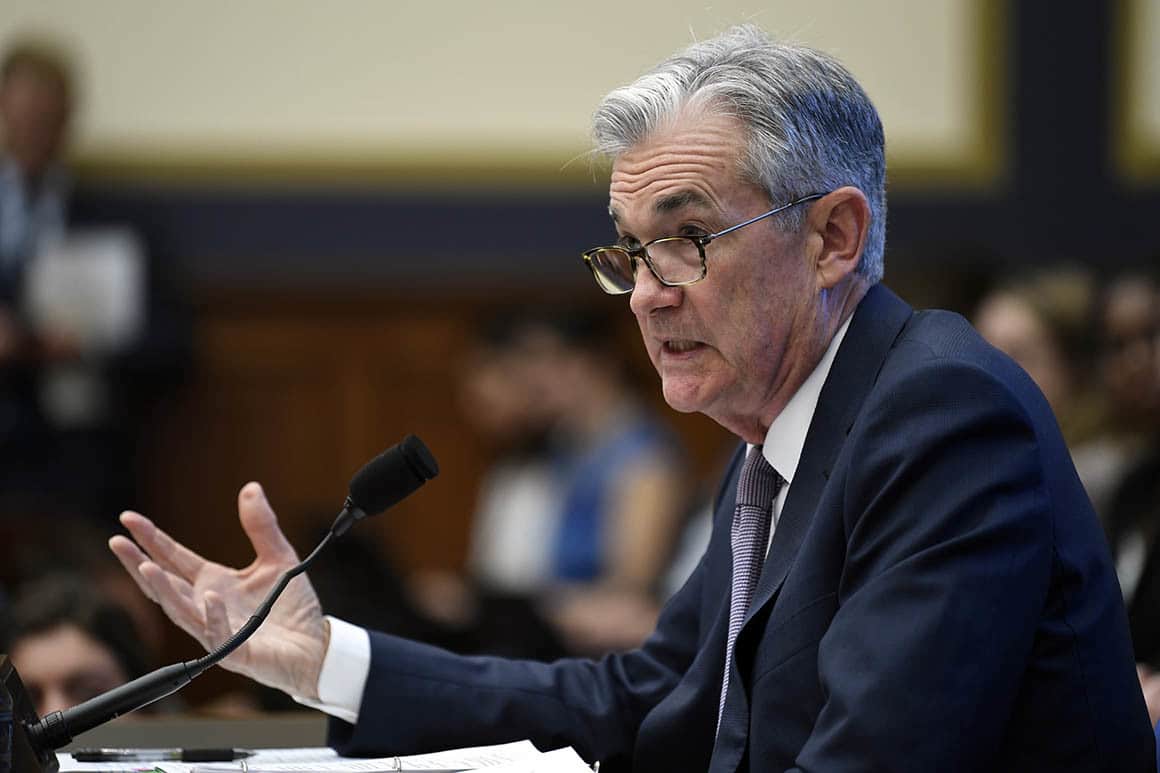 Fed Decision
2:00pm (EST) Announcement – as expected the Fed did not lower and is taking a pause to see how the economy performs after three rate cuts. They are not anticipating any changes in 2020. Reuters updates listed below.
Bond Market Reaction:
Why is the bond market important to mortgage rates? Because mortgage rates originate in the bond market; more specifically the Mortgage-Backed Securities market. How the bond market reacts dictates the mortgage rates consumers are quoted.
The initial bond market reaction was muted however during the Powell press conference there was a notable move down in the 10y yield and Mortgage-Backed Securities rallied. The reason for the move was that the Fed is willing to see inflation overshoot 2.00% before they would raise rates.
That's good news because it implies the last three rates will probably not be reversed anytime soon and that the Fed will not be quick to raise rates if inflation picks up.
Mortgage Rate Impact
From the actual meeting; no impact. As mentioned, everyone was expecting this outcome. Long term though it will help as the Fed has decided to let inflation run about targets without raising rates quickly. That will help keep mortgage rates stable (generally speaking) as we move into 2020. That being said; the biggest factor for mortgage rates has and remains – trade negotiations with China.
It appears we'll finish out 2019 at great levels; mortgage rates are significantly below what we were seeing in 2018 and near multi-year lows. It's important to remember this fact when it comes to Fed decisions; the Fed does not set mortgage rates.
What they do have is an influence over the market that sets consumer mortgage rates. So what they say is sometimes more important than what they do. This is important to remember. Second important fact to remember is this; generally speaking markets trade ahead of time on what they think the Fed will do and say.
So if everyone is expecting a rate cut; bond markets (and then mortgage rates) will adjust PRIOR to the meeting. Not after unless the cut and/or announcement was a total surprise.
Opinions From Around The Internet
WASHINGTON — The Federal Reserve held interest rates steady following its two-day meeting this week and indicated that no action is likely next year amid persistently low inflation.
Concluding a year that saw the central bank take down its benchmark rate three times, the Federal Open Market Committee on Wednesday met widely held expectations and kept the funds rate in a target range of 1.5%-1.75%.
The Federal Reserve on Wednesday announced it was holding interest rates steady, as widely expected, but added that it expected to make no changes in either direction throughout 2020.
That's largely because inflation is tame and the job market is healthy, said Kim Forrest, founder and chief investment officer at Bokeh Capital Management. More critically, Forrest told MarketWatch, "This is the Fed saying that they don't want to interfere with elections. This is a result of the super-politicized environment we live in."
The Federal Reserve left interest rates unchanged and signaled it would stay on hold through 2020, keeping it on the sidelines in an election year while also opening the possibility it might buy short-term coupon-bearing securities to ease money-market strain.
"Our economic outlook remains a favorable one despite global developments and ongoing risks," Chairman Jerome Powell told a press conference Wednesday in Washington following the decision. "As long as incoming information about the economy remains broadly consistent with this outlook, the current stance of monetary policy likely will remain appropriate."
Fed Announcement As Reported By Reuters
FED KEEPS TARGET INTEREST RATE UNCHANGED AT 1.50-1.75%, SEES NO CHANGE IN RATES IN 2020
FED MAINTAINS INTEREST ON EXCESS RESERVES RATE AT 1.55%
FED SAYS JUDGES THAT CURRENT STANCE OF MONETARY POLICY IS APPROPRIATE TO MAINTAIN U.S. ECONOMIC EXPANSION AND INFLATION AND EMPLOYMENT GOALS
FED DROPS LANGUAGE FROM PRIOR STATEMENT THAT 'UNCERTAINTIES ABOUT THIS OUTLOOK REMAIN'
FED SAYS WILL CONTINUE TO MONITOR INCOMING DATA, INCLUDING GLOBAL DEVELOPMENTS AND MUTED INFLATION PRESSURES
FED REPEATS JOBS GAINS SOLID, INFLATION STILL BELOW TARGET
FED VOTE IN FAVOR OF POLICY WAS UNANIMOUS
Powell Press Conference – Important Points:
POWELL SAYS THE NEED FOR RATE INCREASES IS LESS THAN IT WAS IN MID 1990'S CUT CYCLE
POWELL SAYS REPO OPERATIONS UNLIKELY TO HAVE ANY MACROECONOMIC IMPLICATIONS
POWELL SAYS IN ORDER FOR FED TO MOVE RATES UP, WOULD HAVE TO SEE SIGNIFICANT, PERSISTENT MOVE UP IN INFLATION
POWELL SAYS A NUMBER OF FOMC PARTICIPANTS WROTE DOWN IN FORECASTS AN OVERSHOOT OF INFLATION AS PART OF APPROPRIATE POLICY