2020 has been a tumultuous year but this month's Fed meeting, the last of 2020, was not. The biggest concern for everyone is will interest rates move higher? While the final answer to that question has not been provided we do see the potential for rates, both mortgage rates and rates in general, to move higher in 2021.
The reason is simple; the beginning of the end for the pandemic is in sight and the main reason that mortgage rates reached record lows in 2021 was because of the pandemic. That being said the Fed still has a role to play but it's probably not what you're thinking.
Most people think that the Fed sets and/or controls mortgage rates….they don't.
Need proof?
Just look at December 2018. The Fed raised rates and along with bond yields mortgage rates tanked after their decision. The simple fact is that the Fed has no control over mortgage rates. They can influence mortgage rates and push them in a certain direction (or at least try) but they have zero control over them.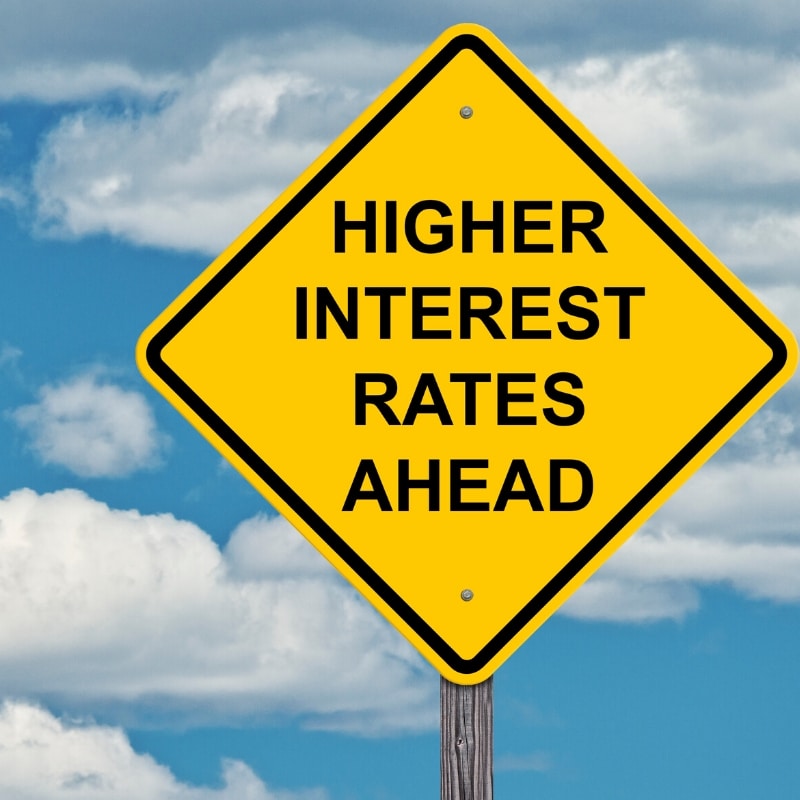 Fed Decision
At 2:00pm on December 16th, 2020 the Fed announced that they were basically going to stay on the current path….no surprise to anyone that follows Fed action. They announced that they will continue to buy $80 billion a month in US Treasuries and $40 billion a month in Mortgage Backed Securities (which will help keep mortgage rates stable).
They announced that if new risks emerge they are prepared to act and adjust monetary policy to best help the economy.
Mortgage Rates ReactIon:
Mortgage rates for both purchase and refinance transactions didn't budge on the announcement. There was a quick selloff in the Mortgage Backed Securities market however it eventually reversed to help keep mortgage rates stable.
Bond Market Reaction:
The US Treasury market sold off after the report and the 10y yield went from .91% to .95%. It's not exactly clear why but some analysts suspect that traders wanted to see more accommodations from the Fed (ie increase in bond buying).
Mortgage Rate Impact:
This report will have little to no long term mortgage rate impact. As mentioned the announcement was in line with expectations. The biggest risk to mortgage rates remains in the crosshairs of the delivery of the vaccine and the stimulus bill that may pass before the end of the year.
Reports From Around The Internet
CNBC: The Federal Reserve dialed up its economic expectations slightly for the end of this year as well as for 2021, according to the central bank's Summary of Economic Projections released on Wednesday. The central bank now expects real gross domestic product to fall just 2.4% in 2020, compared to a decline of 3.7% predicted in September. The Fed also upped its 2021 real GDP forecast to 4.2% from 4.0% expected previously.
MarketWatch: The Federal Reserve on Wednesday said it will keep buying bonds until it sees lower U.S. unemployment and higher inflation. In a statement at the conclusion of its policy meeting, the central bank said it would buy at least $80 billion per month of Treasury bonds and $40 billion of agency mortgage-backed securities "until substantial forward progress has been made toward the FOMC's maximum employment and price stability goals."
Bloomberg: The Federal Reserve strengthened its commitment to support the U.S. economy, promising to maintain its massive asset purchase program until it sees "substantial further progress" in employment and inflation. At their final meeting of a tumultuous year, policy makers led by Chair Jerome Powell on Wednesday voted to maintain monthly bond purchases of at least $120 billion and scrapped their previous pledge to keep buying "over coming months."
Fed Announcement As Reported By Reuters
FED SAYS WILL CONTINUE TO BUY $80 BLN A MONTH IN TREASURIES AND $40 BLN A MONTH IN AGENCY-BACKED SECURITIES UNTIL SUBSTANTIAL FURTHER PROGRESS HAS BEEN MADE ON MAXIMUM EMPLOYMENT AND PRICE STABILITY GOALS
FED REPEATS IT WOULD BE PREPARED TO ADJUST MONETARY POLICY STANCE AS APPROPRIATE IF RISKS EMERGE THAT COULD IMPEDE ATTAINMENT OF FED'S GOALS
POWELL SAYS NOT GOING TO IDENTIFY 'SUBSTANTIAL PROGRESS' WITH SPECIFIC NUMBERS
POWELL: NEW GUIDANCE ON PURCHASES IS A POWERFUL MESSAGE
POWELL SAYS WILL GIVE GUIDANCE WELL IN ADVANCE OF ANY DECISION TO ACTUALLY TAPER
POWELL: MY EXPECTATION IS SECOND HALF OF 2021 ECONOMY WILL BE PERFORMING STRONGLY
POWELL SAYS FROM FINANCIAL STABILITY STANDPOINT HOUSING PRICES ARE NOT A CONCERN
POWELL SAYS HAVE TO BE HONEST ABOUT INFLATION; THERE ARE SIGNIFICANT GLOBAL DISINFLATIONARY PRESSURES