Here are the simple steps to getting a mortgage in California.
Getting a mortgage in California doesn't have to be hard and if you're prepared the process can be fairly simple and straightforward. Before we get to the step-by-step guide on getting a mortgage in California let's cover the basics of getting a mortgage.
The Basics Of Getting A Mortgage
If you are an experienced homebuyer or current homeowner, then you probably can skip this part. This first section is dedicated to those that are starting from the very beginning.
Let's answer some basic questions before you spend all night on bankrate.com or nerwallet.com trying to figure out how to get a mortgage.
What Is A Mortgage?
A mortgage is a loan that enables people to own a home.
A mortgage is obtained in two different ways; to purchase a home or a new mortgage is obtained to replace a current mortgage (aka refinancing). The mortgage loan is recorded with the county and attached to your parcel of land.
When the mortgage is paid off the mortgage lender issues a reconveyance. This means the lender confirms with the county your loan is paid in full and that they (the mortgage lender) no longer have ownership rights to your property.
What Types of Mortgages Are There?
There are two basic types of mortgages:
Fixed-rate mortgages.
Adjustable-rate mortgages (aka ARMs).
Fixed-rate mortgages are fairly self-explanatory; the interest rate is fixed (never changes) for the entire life of the loan. Adjustable-rate mortgages are loans where the rate is fixed only for a limited time (generally 5 or 7 years) and after that, the rate will adjust (usually once every year) until the loan is paid off.
The Adjustable-rate, after the fixed period, is comprised of two things: a margin and an index. The margin generally stays the same however the index usually changes from day to day or month to month. Adding the margin to the index will give you your interest rate.
Are There Options Other Than A 30-year Term?
For fixed-rate mortgages yes, for ARM's no. All Conventional-conforming ARM loans are based thirty years but on Fixed-rate mortgages, you can get a term other than thirty years. Here are the various length of terms you can get from a mortgage lender:
25-year fixed-rate mortgage
20-year fixed-rate mortgage
15-year fixed-rate mortgage
10-year fixed-rate mortgage
The 25-year fixed-rate mortgage typically comes with a rate that is the exact same as a 30-year fixed-rate mortgage. After that, the interest rate is usually lower on a 20-year fixed and a 15-year fixed-rate mortgage.
Sometimes a 10-year fixed rate is the same as a 15-year fixed-rate and sometimes it's lower.
It's important to keep in mind that while your interest rate gets lower your monthly payment goes higher because your mortgage is based on a few payments.
Can A Mortgage Be Used For Other Things?
No; a mortgage loan can only be obtained for the purchase of a home or the refinance of a current mortgage that is attached to the home you own. A mortgage can be used for a primary home, secondary home or a rental property.
You can also get a mortgage in California for many different types of residential properties. Here are the most common types of property you can get a mortgage for:
Condominium
Townhome
Manufactured home
You can also get a mortgage for non-residential purposes such as land loans and commercial property loans.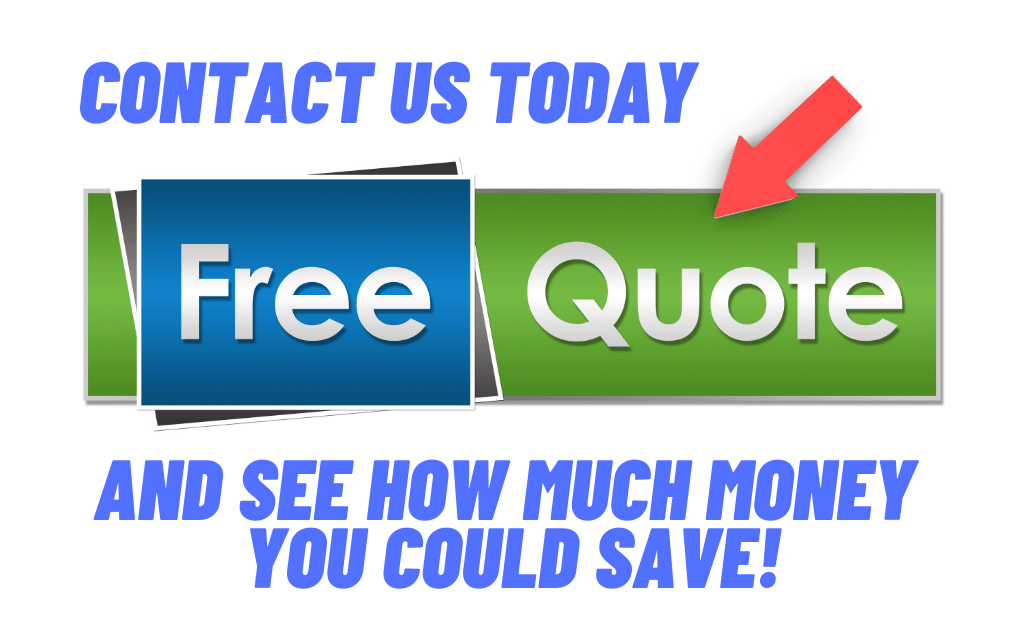 Mortgage Rate Chart Examples
Here is a mortgage rate chart to help you better understand what a mortgage rate and payment in California might look like with various loan programs.
California Mortgage Rate Chart (these are not quotes):
| | | | |
| --- | --- | --- | --- |
| Term | Loan Amount | Mortgage Rate | Payment |
| 30-year fixed | $300,000 | 2.75% | $1,224.72 |
| 25-year fixed | $300,000 | 2.75% | $1,383.93 |
| 20-year fixed | $300,000 | 2.50% | $1,589.71 |
| 15-year fixed | $300,000 | 2.25% | $1,965.25 |
| 10-year fixed | $300,000 | 2.25% | $2,794.12 |
If you would like to see some additional structures with different rates and payments just let me know. The above mortgage rate chart is not a quote nor an offer to lend; just an example for informational purposes.
Getting A Mortgage In California
Now that you have a good understanding of what a mortgage is we can move on to our simple-easy to read guide on getting a mortgage in California. Following these simple steps will not only save you time but could also save you thousands of dollars.
The First Step – Find The Right Loan Officer
Locating the right mortgage company and more importantly finding the right Loan Officer is one of the most important steps to getting a mortgage.
This is perhaps the most important step in the entire process. Even experienced homebuyers don't know everything so having a good reputable mortgage lender and an experienced, trustworthy and knowledgeable Loan Officer is priority number one.
And it's super easy to find good mortgage companies and experienced Loan Officers:
Go to the BBB.org (Better Business Bureau)
Search "Mortgage broker", "Mortgage Company", or "Mortgage lender" in California.
Find three A+ rated mortgage companies (or at least companies with an A rating).
Now that you have your three mortgage companies you want to get quotes from (next step) take a few minutes to find the Loan Officer you want to work with. Most mortgage companies will have a list of Loan Officers on their website.
Specifically, look for the Loan Officers with five or more years of experience as verified through the CONSUMER NMLS WEBSITE. Then go to Zillow, Yelp, BCA, or back to the BBB to see what their reviews are.
The Second Step – Getting Quotes
Now you have your three mortgage companies and Loan Officers picked out you're ready to obtain your mortgage quotes. Three quick things before you contact them:
Know your credit history and have a good idea of what your credit score might be. With all three credit bureau's you can obtain a free credit report and sometimes a free credit score. Remember this important fact: the credit score you see is NOT going to be the credit score the mortgage company will see. More credit score information here.
Know your income. If you are a W2 employee know your base income and if you are paid a commission know that amount as well. If you are self-employed know what your net income is and if you are retired know what your retirement income is (Social Security, Pension, Investments, etc).
Know your down payment (purchase). Have a clear understanding of the amount of money you have or the amount of money that will be gifted to you for the down payment.
Know what you want. It's important you at least have a good idea of what you are trying to accomplish beyond just refinancing or purchasing a home. Do you want a 30 year fixed or another term? Do you want to pay zero points or do you want to buy down the rate?
When you contact the Loan Officers for a quote here are the questions you want to ask (other than the obvious ones):
What are the TOTAL fees; for everything?
Are there any Discount points and/or Loan Origination Fees?
What is the loan based on? (ie credit score, LTV, etc)
When will the rate be locked in?
How long is the process?
Who is my contact person from beginning to end?
We all know to ask for the rate and payment information but most people don't know what to ask after that. I can't stress enough the importance of asking the above questions.
The Third Step – Gather Your Documents
It wouldn't be a bad idea to do this step before you contact the Loan Officers for a quote. Either way here is a general idea of what you might need:
W-2 Employee:
If you are a W-2 employee here is a shortlist of documents you'll need:
Your two most recent years of W2 forms
Your two most recent paystubs
Self Employed:
For those that are self-employed you'll need to gather:
Your two most recent years of personal tax returns (all pages)
K1's if you receive them
Sometimes (not always) you'll need the business returns if you own more than 25% of the company.
Retiree:
If you are retired you'll want to gather the following:
Two most recent years of your tax returns
Awards and/or benefit statements for Pension income, Social Security income etc.
If you receive taxable income from stock and/or bond investments you may need to provide asset statements showing that income will continue for the next three years.
For a more detailed list of what you might need please visit our Purchase Document Needed page or our Refinance Documents Needed page.
The Fourth Step – Obtain Your Mortgage Approval
When you've decided on a Loan Officer to work with and you've sent in all your documentation the next step is getting the mortgage approved. Most people will need to do an appraisal and if that is the case make sure you complete the inspection asap.
This step is mostly a waiting period in which you wait to hear back from the underwriter. And this is where having an experienced and knowledgeable Loan Officer is key.
A good Loan Officer will have a good relationship with underwriting and that can play an important role in the approval process. A Loan Officer will also be able to offer up solutions should any problems arise in underwriting.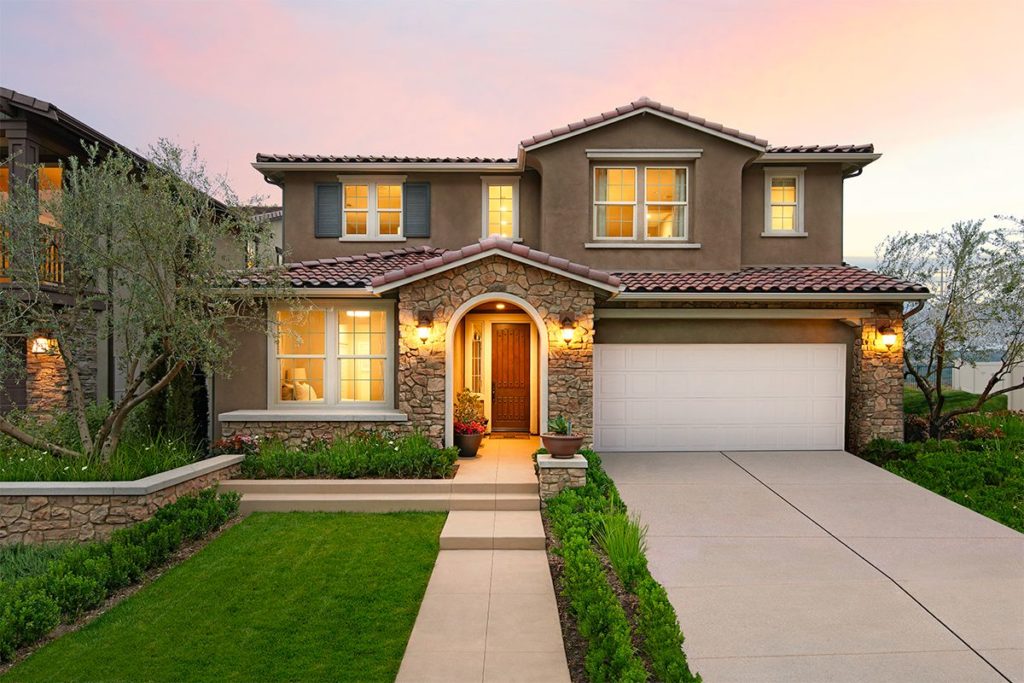 The Fifth Step – Close Your Loan
Congratulations; your loan is approved and you're ready to close! While that is great news it's important to remember there still are a few more things to do.
Review and sign the Closing Disclosure.
Set up a signing time.
Sign the loan documents.
Fund the loan.
Record the mortgage with the county.
The Closing Disclosure is a very important document.
It's confirmation of what your mortgage loan is all about in terms of the mortgage rate and the fees. By law, the fees can not increase once the Closing Disclosure is issued (aka CD) however they can go lower.
Also; by law, the mortgage lender is supposed to provide the CD at least three days prior to signing the loan documents.
After you have received the CD you'll set up a time to sign the loan documents. In some cases, the signing time is worked out beforehand. For purchases, you'll typically go into the escrow office to sign loan documents however that is not always the case.
For refinances, you'll almost always sign the loan documents in a location that you chose since the notary will travel to your location.
After that, the lender will fund the loan so it can be scheduled to record with the county.
For purchases, the loan typically funds the day after you sign but not always. Sometimes it funds the same day or two or three days after you sign.
For refinances, the loan has to fund three days (or more) after you sign. Per federal law, there is a waiting period for refinance transactions.
Once the loan has funded it typically records the same day it funds or the day after. Once you have recording confirmation, you're all done. For purchases, you now own the home and for refinances, it means your old loan is paid off and your new loan is in place.
Two Additional Important Things To Remember
Here are two very important things you need to remember when you apply to obtain a new mortgage:
Do not let anyone run your credit during the process without discussing it first with the Loan Officer. It could significantly delay the process and even worse cause the loan to be denied. The best thing to do is wait until the loan closes.
Even if your loan is an "easy" loan to close do not assume that it's 100% down after the underwriter issues the approval. Your loan is not "done" until it records with the county and you have keys to the home (or your old loan is paid off).
With some basic research and planning, you can easily get a mortgage in California. And if you have any questions please don't hesitate to ask!