The first Friday of every month we have the monthly jobs report from the Bureau of Labor Statistics (BLS) for the previous month.  On August 4th; the BLS reported the July numbers and the headline number, which is the number of jobs created, was above expectations.  Analyst were expecting 183,000 new jobs created however the report claims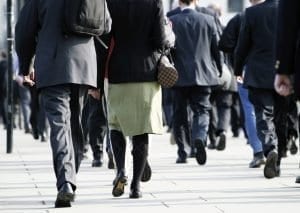 that 209,000 jobs were created which is good news for the economy.
An equally important number, wages earned, was inline with expectations and that was good news for mortgage rates.  Reason is that wages are a big part of inflation and if wages are inline with expectations then there is little concern from investors that inflation is a problem.  If wages were higher than expectations than that would be bad for mortgage rates (more specifically Mortgage Backed Securities).  If wages came in lower than expected than that would be additional good news for mortgage rates.  
Another important component to the BLS monthly jobs report is the hours worked.  For the month of July that also came in line with expectations and that was good for the bond market.  Just after the reporting this morning bonds sold off (moderately) however through out the day they've slowly recovered some of those losses.
So what does July's jobs report mean for mortgage rates?  A mixed bag really – job growth is good however inflation is not a concern based on the numbers being reported.  This report will not change the course of mortgage rates (which has been sideways to slowly improving) and investors will look to the next few weeks to see if there is further evidence that the economy is slowing (as recent data suggests) and see if members of the Fed make any comments about the direction of the economy and possible future rate hikes.