The Nationwide Mortgage Licensing System, or NMLS, was created as the official and legal records system for non-depository, financial services licensing or registration in specific state agencies. Non-depository institutions are pension funds, mutual funds, finance companies, and insurance companies.
States participating in the NMLS also include the District of Columbia, Puerto Rico, Guam, and the U.S. Virgin Islands. The NMLS was created for consumer protection – with a focus on consistency and communication across state lines. Previous to this, homeowners with mortgages did not have the same assurances we have today.
If you're looking for more information on the National Mortgage Licensing System, you've come to the right place. In this article, we will discuss the origins of the NMLS as well as its initiatives and how it protects consumers.
What Is The Nationwide Mortgage Licensing System?
The Nationwide Mortgage Licensing System aims to provide supervision and increase consistency surrounding mortgage, consumer finance, and debt. In fact, on the NMLS website, it states, "The goal of NMLS is to employ the benefits of local, state-based financial services regulation on a nationwide platform that provides for improved coordination and information sharing among regulators, increased efficiencies for industry, and enhanced consumer protection."
By creating a regulated system, the Nationwide Mortgage Licensing System improves communication across state lines for more consistency at a national level. Additionally, it creates a standard and holds people accountable regardless of location.
While the NMLS itself cannot grant or deny license authority, it is the official system for individuals and companies who seek to apply for, renew, amend, and surrender license authorities. Such license authorities are managed through the NMLS and include 64 state or territorial government agencies.
By going through this system, we now have a way to communicate from state to state so that people have an unchanging, reliable experience.
The NMLS primarily focuses on mortgages – it is the singular system for licensing Mortgage Loan Originators (MLOs) and mortgage companies for 58 state agencies.
Additionally, 75% of the participating states also manage other license types related to financial services, consumer finance industries, and debt through the NMLS. With that being said, it is important to note that it is a key system for financial related services in the US.
Using this system, all mortgage originators are assigned an identifying number that is unique to them, which is associated with them regardless of if they move companies or states.
In this way, it holds individuals accountable for their actions as it relates to this topic. By holding them accountable, mortgage consumers can feel safe with their investments.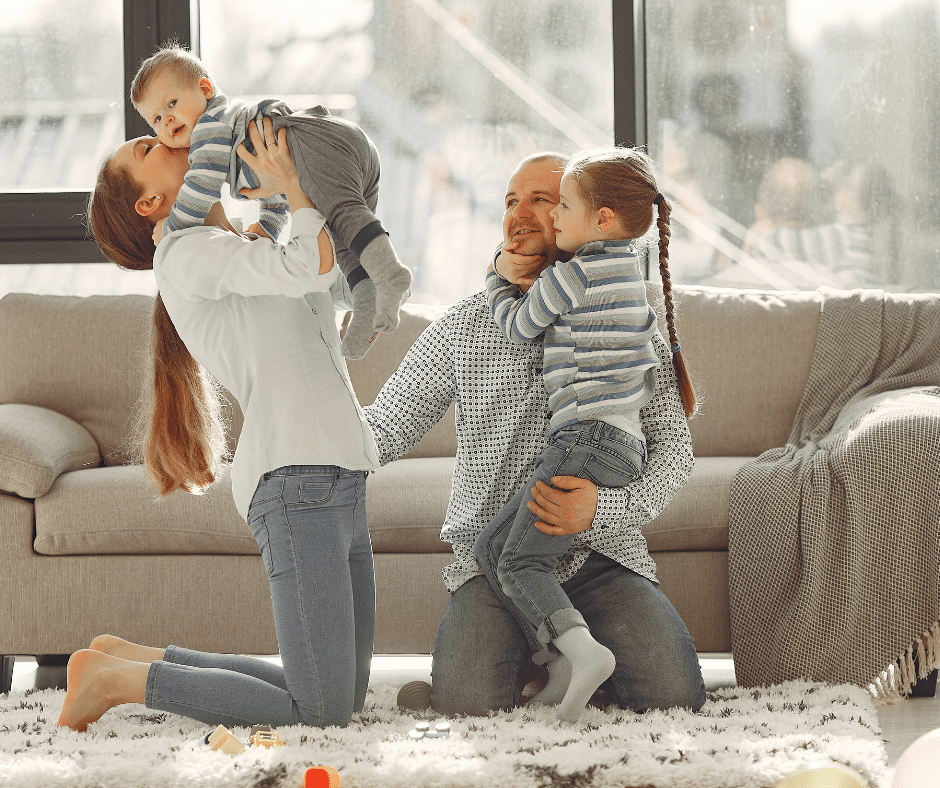 Origins And History Of The NMLS
The system was first created at the beginning of 2008 by Washington, DC based American Association of Residential Mortgage Regulators (AARMR) and the Conference of State Bank Supervisors (CSBS). What began as seven states voluntarily joining together to improve regulation has become a nationwide system.
The first states to join were Massachusetts, Rhode Island, Idaho, Iowa, Kentucky, Nebraska, and New York.
Though it began as voluntary, the passing of the SAFE act made it so that by federal law, a nationwide mortgage licensing and registry system had to be maintained, and first developed, by AARMR and CSBS.
Today, the Nationwide Mortgage Licensing System is under ownership and operation of the State Regulatory Registry (SRR), which is a subsidiary of CSBS. The SRR has a Board of Managers, which is made up of seven voting members.
These members are state mortgage regulators or state banking commissioners – some hold both titles and are representatives nominated by AARMR. They are in charge of system development, policy matters concerning the NMLS, and operations.
NMLS Regulatory and Educational Initiatives
All NMLS participating state agencies provide input on NMLS policies via working groups, boards, and committees. By creating these groups and getting input from all agencies, the NMLS ensures that all viewpoints are considered before a policy is created.
In addition to the SRR Board of Managers, there is the NMLS Policy Committee. This committee was formed in order to assist with making decisions and steering operational matters.
It consists of 11 state financial service regulators. The committee gives the SRR a way to make policy decisions that have to do with its impact on meeting state licensing regulations. The Policy Committee is used in conjunction with input received from state agencies.
The Nationwide Mortgage Licensing System Policy Committee seeks to address several issues and scenarios. These include, most importantly, regulatory policies that govern the NMLS and NMLS development decisions. It also includes how to prioritize NMLS functions, public comments made by the NMLS, and suppression requests that concern the NMLS Consumer Access.
Additionally, the committee deals with B2B Subscriptions and modernization of the NMLS – which includes the State Examination System application.
How the NMLS Helps Mortgage Consumers
The NMLS was created with consumers in mind – it was quite literally made to protect them. Previous to the creation of the NMLS, there was no official system that regulated licenses on a national level. While there were license authority systems, they varied from state to state and there was a general lack of communication and consistency from state to state.
These licenses all relate to people's mortgages, pension funds, mutual funds, insurance policies, and general finances. The NMLS plays a huge role in ensuring that the people of the US are protected. It holds licensed individuals accountable for what they do with their license, regardless of if they move companies or states.
It also simplifies the system, so if a person moves from one state to another, they can expect consistency in regards to policy and expectations.
NMLS and The Mortgage Process
The NMLS is incredibly important for homeowners, people with mortgages, and consumer protection. It is hard to believe it was only just formed in 2008.
Though its primary function is focused on the mortgage industry, as it is the sole national licensing system for Mortgage Loan Originators, it does much more. It also acts as the legal records system of non-depository institutions, like pension and mutual funds, finance companies, and insurance companies.
The Nationwide Mortgage Licensing System is managed by the SRR and its Board of Managers.
With this committee and the input of all agencies involved, we ensure that the policies set forth by the NMLS are fair and just. The NMLS has and will play a key role in Consumer protection. Regardless of if you are a licensed professional or an individual looking for financial services verification, the NMLS is there to help.