Does It Really Exist:
Have you been looking for a for that seemingly elusive "no cost" mortgage rate in the State of California? Are you refinancing your current mortgage or are you looking to buy a new home?  At JB Mortgage Capital, Inc. we offer "no cost" loans even for those with less than perfect credit.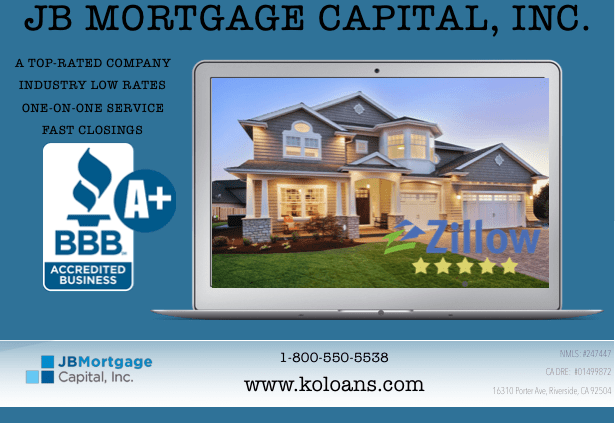 Our no cost mortgage rates have no hidden fees, no junk fees, and no lender or 3rd party fees of any kind. Generally the best loan programs for a no cost mortgage rate in California are on a fixed rate loan program (such as a 30, 20 or 15 year fixed) however there are some options on the adjustable rate loan programs as well.
Understand The Facts:
It's important that you understand what a "no cost" loan means. A "no cost" loan means you the borrower are not being charged directly for the costs and that you're taking a higher interest rate to cover those fixed costs (which generally include underwriting, appraisal, title, escrow and recording). You should not think that a "no cost" loan means everyone is working for free, it simply means you're accepting a higher rate to avoid paying directly for costs associated with closing your loan.
We Mean Zero Cost:
Many lenders claim to have a no cost mortgage rate however when you receive the disclosures and/or move to close there are fees. Ugh!  What happens is the loan officer is not being up front; and not clarifying if the "no cost" mortgage means not a single penny in fee or if it means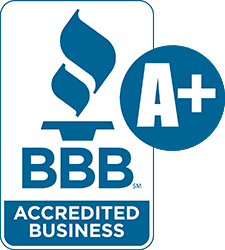 something else. With some lenders a "no cost" rate means the lender is not charging an origination fee and/or an underwriting fee but you're still paying third party fees. Other lenders claim they offer a "no cost" rate however they still charge a processing fee and third party fees. That does not happen at JB Mortgage Capital, Inc. When we say "zero cost" we mean "zero cost"…not a single penny for lender underwriting/processing, points or third party fees (as mentioned to cover these fees you are accepting a higher rate). And we still offer some great low refinance rates and low purchase rates as well.
Be sure to connect with Loan Officer Kevin O'Connor on Twitter @Rates01
Obstacles To Consider:
Not everyone qualifies for a no cost mortgage; and not all loan programs qualify as well.  If you don't have excellent credit, lots of equity or if you're doing a cash out loan, subordination or a non owner occupied transaction than obtaining a no cost rate gets a bit more difficult. It's a bit easier to get a no cost mortgage on a refinance than it is when you're buying a home. Also loan amounts below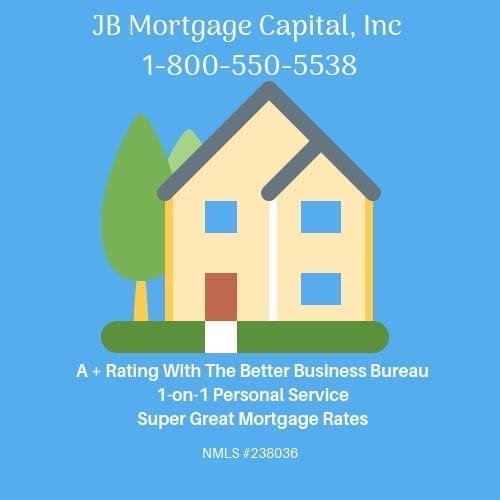 200k can present some obstacles as well. The "sweet spot" for a no cost mortgage rate is excellent credit, 40% equity, primary residence, no cash out and a loan amount above 280k.
JB Mortgage Capital, Inc.:
If you're in the market for a "no cost" rate; a true zero cost rate, please be sure to give us a call at 1-800-550-5538. We have a top rating with the Better Business Bureau, a top rating with the Business Consumers Alliance and we offer many different options when it comes to a zero cost mortgage rate. We provide a no cost/no obligation quote and we'll be happy to answer any questions you may have.