Mortgage rates in Northern California have been relatively low since the early 2000s.
If you are considering a home purchase or a refinance of your current mortgage, then you've come to the right place. I have over 17 years of experience providing low Northern California mortgage rates for both homebuyers and homeowners. In addition to that, we offer fast closings and personal one-on-one service.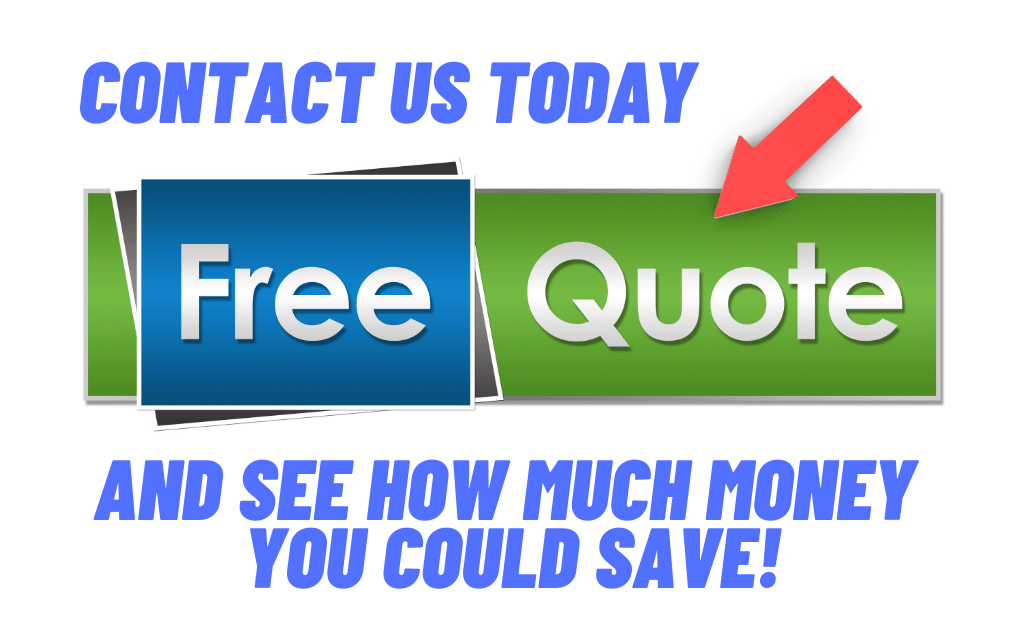 From the quote to the application to the approval to closing, I will work directly with you throughout the entire process. This allows for a much better customer experience, and the process is much more efficient. Helping Homeowners Achieve Their Dreams is not just a saying; it's something my team fully believes in.
Deciding On The Best Mortgage Rate
Everyone wants the best mortgage rate possible. The problem homeowners face is how do you decide on the best mortgage rate for their specific financial situation. Before we move on to how to decide on what's the best mortgage rate for your financial needs, I have one simple question; which mortgage rate is better? 3.00% or 2.50%
If you picked 2.50%, you're probably thinking this is a no-brainer; however, the fact is, at this point, you can't answer this question because you are missing a VERY important piece of information.
Closing Costs
If the 3.00% came with no closing costs and the 2.50% came with $10,000 closing costs, and those costs are rolled into the loan, then the 3.00% is significantly better than the 2.50%. So keep that in mind when you go out and ask for quotes; ask what are the total fees for everything!
Ok, let's get back to deciding on the best mortgage rate for your financial situation. Here are the three most popular mortgage rate options and the benefits associated with each option. Deciding on the best mortgage rate is a matter of picking which option matches your financial needs best.
30-year fixed mortgage rate – this option gives you the lowest payment of the three, which allows for better cash flow each month.
20-year fixed mortgage rate – this option gives you a balance between a lower payment than the 30-year fixed and a lower payment than the 15-year fixed option. It's a great balance between the two.
15-year fixed mortgage – rate this option gives you the lowest mortgage rate and allows you to pay off your home faster than the 20 or 30-year fixed-rate options.
Match your financial needs to one of the options above and now you know which option will provide the best mortgage rate for your financial situation.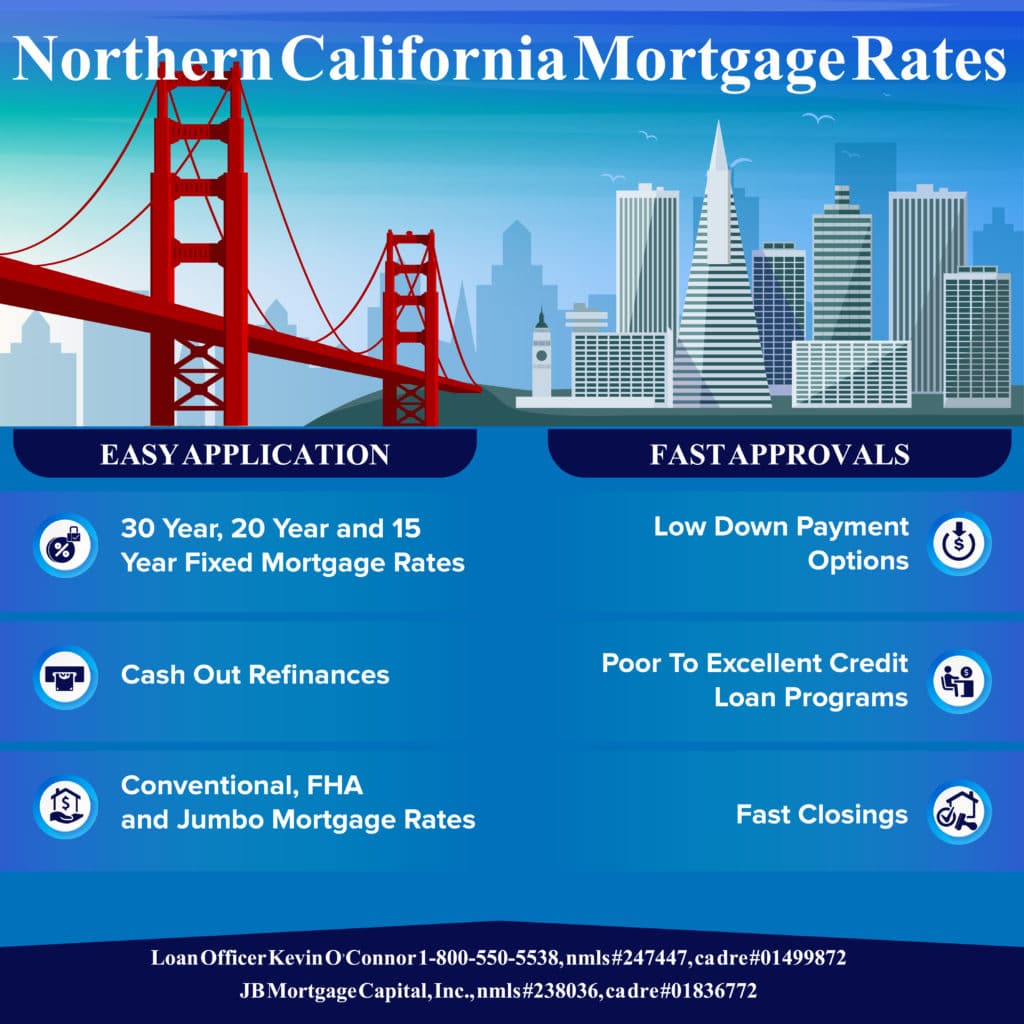 The Difference Between Conventional and FHA Mortgage Rates
It's a common debate – is a conventional loan or an FHA loan better? An even greater question is which rates are lower conventional or FHA mortgage rates?
Surprisingly, conventional rates are often higher than FHA rates despite the popularity of the conventional loan program. Here's why.
FHA Loans Have Government Backing
FHA loans have the backing of the FHA, a government agency. Lenders still underwrite and fund the loans, but they have the guarantee of the FHA backing them up.
What does this mean for the lender?
It's simple. If you default on an FHA loan, the FHA promises to pay the lender back a portion of what it lost. In other words, the bank takes a much lower risk with an FHA loan. They want you to pay the loan, but if you can't, they still get paid.
That's why FHA borrowers pay mortgage insurance. The insurance premiums are how the FHA affords to 'bail banks out' if someone defaults on an FHA loan.
FHA loans offer borrowers the best of both worlds. You get flexible underwriting guidelines and lower interest rates. It's a win-win for you.
Conventional Loans Don't Have Government Backing
Conventional loans, which are loans for 'good credit' borrowers, don't have government backing. If you default on the loan, the bank loses the money. But, if you put down less than 20 percent on the home, you'll pay Private Mortgage Insurance.
The PMI is like the mortgage insurance you pay on an FHA loan, but it's through a private insurance company, not the government.
They sound the same – both loan programs have mortgage insurance, so why would FHA rates be lower?
It's all about mortgage insurance.
FHA Mortgage Insurance vs. Conventional PMI
FHA loans always have mortgage insurance. Whether you put down 3.5 percent (the minimum allowed) or a larger down payment, you pay mortgage insurance for the life of the loan.
FHA borrowers pay 0.85 percent of the loan amount until they no longer have the FHA loan. This means you either sold the home, refinanced the loan into a non-FHA loan, or paid it off in full. If you keep the FHA loan, you pay the insurance the entire time.
Conventional loans require PMI only when you put down less than 20 percent of the sales price. If you make a down payment larger than 20 percent, you don't need to pay PMI.
This is one way conventional loans differ. Lenders take a large risk by giving you a loan with no insurance. Even with a 20 percent down payment, there's always a chance a borrower will default. If you do, the bank loses the money – there's no insurance to back it up.
Conventional loans differ in one more way. They let borrowers cancel PMI when they owe less than 80 percent of the home's value. This occurs with regular payments and when a home appreciates. Between the two, you will eventually owe less than 80 percent of the home's value and can request PMI cancellation.
This puts the lender at risk again.
Are Higher Conventional Rates a Bad Thing?
So far, it seems like conventional rates are higher than FHA rates, and that's bad. It might not be as bad as you think. Here's why.
FHA loans have lower rates, but if you keep the loan for the full term, you'll pay mortgage insurance for the life of the loan.
Most FHA borrowers pay 0.85% of the loan amount. On a $200,000 home with a 3.5% down payment, that's $1,640 a year or $136 per month. The amount decreases slightly each year as you pay the principal balance down. You pay 0.85% of the average outstanding balance for the year. Over a 30-year term at 4%, you'd pay around $49,000 in mortgage insurance for an FHA loan.
A conventional loan at 4.5% with 3.5% down would cost just $8,520 in PMI over the required term, but you'd have a higher interest rate.
Putting it all Together
So which is better, a lower interest rate and longer mortgage insurance or a higher rate and shorter mortgage insurance term?
Every situation differs, but in our example, here's the bottom line:
The total cost of the FHA loan over the loan's term is $469,301
The total cost of the conventional loan over the loan's term is $445,601
The difference isn't as big as it looks, right? It seems like having FHA mortgage insurance for the life of the loan is a bad thing – it's not.
When Should you Use an FHA Loan?
Here's the bigger question: when is an FHA loan right?
It depends. FHA loans have more flexible guidelines. If you don't have perfect credit or you had recent negative credit events, an FHA loan is a better choice. You'll get more flexible guidelines and have an easier time qualifying. Yes, you'll pay mortgage insurance, but you may get a lower rate too.
Now, what if you have good credit and qualify for a conventional loan? The slightly higher interest rate won't seem like such a big deal – the payment difference isn't huge, and you don't have to pay mortgage insurance for the life of the loan or worry about refinancing to get rid of it.
Look at the Big Picture
Focus on the big picture when deciding which loan is right for you. FHA loans aren't as expensive as they look. In our example, there was a $24,000 difference, but that's if you keep the loan for the entire term.
Look at what you can afford, what you qualify for, and how to minimize your costs to make the most of one of the best investments you'll make in your lifetime – your home.
Northern California, Consumer Protection and Mortgage Rates
Being a homeowner (or potential homeowner) in Northern California means you have access to many mortgage rate options. You can obtain quotes from so many different sources; however, the problem is knowing what is a "legitimate" quote and what is not. That's where the following three agencies can help.
We suggest anyone seeking a mortgage in Northern California utilize the services of the CFPB, California DRE, and the NMLS to ensure they receive only legitimate quotes from reputable mortgage companies.
Consumer Financial Protection Bureau
Did you know there is a group of people that work for the federal government and are completely focused on protecting and educating the consumer?
The Consumer Financial Protection Bureau (aka CFPB) was created after the mortgage crisis in 2008. They not only ensure mortgage companies follow a strict set of rules and guidelines, but they also provide a lot of educational material to homeowners.
Take the time to utilize the educational materials provided by the CFPB. You'll not only be better educated about the mortgage process, but you'll also end up finding a better mortgage.
California Department of Real Estate
At the state level, an important part of the mortgage industry (and housing) is the California Department of Real Estate (aka California DRE). Every legitimate Loan Officer and Real Estate agent is licensed by the state of California. If you are working with someone who does not have a verifiable license, stop working with them immediately and find a new Loan Officer to work with.
The California Department of Real Estate is an important part of the mortgage industry. We highly suggest consumers take advantage of what they have to offer to ensure they obtain the best possible mortgage.
Nationwide Mortgage Licensing System
The Nationwide Mortgage Licensing System (NMLS) is an excellent resource for homeowners in Northern California. We highly suggest you utilize their services to help you locate the best possible mortgage rate.
How can you use what the NMLS has to offer?
Great question. Just visit their website and enter the NMLS license number for a mortgage company or Loan Officer (if you don't know what it is just ask the Loan Officer, and he/she will provide it), and you'll be able to see licensing information, where they are located, branch locations and more. It's free to you, and it only takes a minute!
Mortgage Calculator
Using our mortgage calculator to figure out your monthly mortgage payment is an essential part of buying a home or refinancing a current mortgage.
Northern California Realtors
If you are buying a home in Northern California, you'll want to hire an experienced and knowledgeable Realtor. Your California mortgage broker (or lender) will work directly with your local Realtor to ensure your purchase closes on time.
Northern California Realty, Inc.
The main office for Northern California Realty, Inc, is located t 728 Main St., 2nd Floor, Red Bluff, CA, 96080. Their direct contact number is (530) 877-9208. They are a full-service real estate company with a "friendly, experienced team."
California Outdoor Properties
This Northern California realty company has seven offices. The main office for California Outdoor Properties is located at 707 Merchant Street, Suite 100, Vacaville, CA 95688. Their direct office number is (707) 455-4444. Additional offices include:
Arcata
Napa (two in Napa)
Yreka
Fall River Mills
Red Bluff
Stewart Real Estate Company
Steward Real Estate Company is located at 1700 Market Street, Suite 102, Redding, CA 96001, and their direct office number is (530) 255-4133. According to their website, they are "Your source for Northern California Real Estate."
Vintage Realty
Another Northern California Realtor is Vintage Realty. Located at 19622 Lake California Dr., Cottonwood, CA 96022, and their direct number is (530) 347-1566. In addition to Cottonwood, they service Anderson and Redding as well.
Living In Northern California
California is a large state, and Northern California covers a large area of the state, which covers the 41 northernmost counties. Its major areas of population include the Bay Area, the cities of San Francisco and San Jose, the greater Sacramento area, and the Metropolitan Fresno area. Northern California is an economic, scientific, technological, and cultural leader in the world. Besides that, there are a lot of great things to do in Northern California.
Along with several large Metropolitan areas, Northern California also is made up of agricultural and wilderness areas. In fact, Northern California is comprised of several of the country's national parks, including:
Yosemite
Redwood
Pinnacles
Death Valley
This area also has a number of other parks and wilderness areas. Northern California is made up of many different communities with diverse climates, job opportunities, and types of housing. Here is a look at some of the various communities in Northern California.
San Francisco, California
San Francisco was founded in 1776 and had a growing population until ¾ of the city was destroyed by the 1906 earthquake and fire. The city was quickly rebuilt and has played a major role in much of the history of this country. During World War II, soldiers were shipped overseas from this city. It played a major role during the Goldrush, which was the birthplace of the United Nations and the Center of the Sexual revolution and gay rights.
San Francisco is known for its cool summers, fog, and rolling hills, and it is a popular tourist center as well as the home of 5 major banking institutions and various companies such as Levi Strauss, Gap, Fitbit, Dropbox, Reedit, Yelp, and many more.
San Francisco has many fine neighborhoods in which to live and work.
Two Of The Best Neighborhoods In San Francisco
Pacific Heights Neighborhood: Pacific Heights offers great views of the Golden Gate Bridge, San Francisco Bridge, Arcata, and the Palace of Fine Arts. Known as San Francisco's most expensive neighborhood. The area is made up of expensive homes, mainly French Chateau and Spanish Style Mansions with large lots. There are two parks in the neighborhood, Lafayette and Alta Plaza Park, and the neighborhood is close to several hiking trails.
Noe Valley Neighborhood: Noe Valley is an interesting neighborhood with quite a mix of residents. This neighborhood has both liberals and conservatives, as well as working-class residents and dot-com millionaires. This neighborhood is made mainly of beautiful restored Victorian homes, upscale restaurants, chic clothing shops, Bistros, bookstores, and fine dining restaurants. The neighborhood is both family and dog-friendly.
Sacramento, California
Sacramento is the capital of California and the county seat of Sacramento County. With a population of over 501,000, this is a fairly large city. Sacramento became a major commercial center as a result of the California gold rush and today is a major center for the health care industry.
Education is a major part of this city, and you will find 2 major universities, several private institutions, and community colleges, as well as vocational schools and the McGeorge School of law within this city's boundaries. Sacramento also has a number of museums and theater venues and an extensive park system (over 5,000 acres).
The city of Sacramento has many fine neighborhoods, and here is a look at a couple of the best neighborhoods in the city.
The Best Neighborhoods In Sacramento
River Park Neighborhood: The River Park neighborhood of Sacramento has close to 4000 residents. This neighborhood has a suburban feel to it, with neighbors tending to be friendly with one another and look out for each other. The neighborhood is on the quieter side with above-average schools, and most residents own their own homes making this a good place to raise a family. Scattered throughout the neighborhood are a number of restaurants, bars, coffee shops, and parks.
Pocket-Greenhaven Neighborhood: The Pocket-Greenhaven Neighborhood is located about 5 miles south of downtown Sacramento. This area is primarily occupied by middle to upper-class families, and most of the families own their own homes. This is a good area to raise a family as the schools in the neighborhood are above average. There is also a number of parks so both children and adults can enjoy spending time out of doors.
San Jose, California
Located on the southern shore of San Francisco Bay and enjoys a Mediterranean climate. San Jose is the economic, cultural, and political center of Silicon Valley and the largest city in Northern California, with a population of around 1030,000. San Jose is also the county seat of Santa Clara County and the 10th largest city in the United States.
San Jose was founded by the Spanish in 1777, became part of Mexico in 1821, and then in 1848, became part of the United States. When California first became a state, San Jose was the first capital of California.
The city is home to many important tech companies, including Cisco Systems, eBay, Adobe Systems, Paypal, Samsung, Acer, Hewlett Packard, and more.
The city is located on the southern shore of San Francisco Bay and enjoys a Mediterranean climate. San Jose has a high cost of living, which is understandable since this city has the most billionaires and millionaires per capita than anywhere else in the world.
The Best San Jose Neighborhoods
San Jose is made up of a number of fine neighborhoods, and here is a look at a few of those neighborhoods.
Willow Glen Neighborhood: Willow Glen has the charm of a small town in the middle of a big city. The community has a number of small businesses, beautiful walkable tree-lined streets, and diverse architecture with many single-family homes. Home values are high, but this neighborhood is considered to be one of the best neighborhoods to live in San Jose. This is an extremely friendly neighborhood. One point of interest is the neighborhood's Christmas tree tradition. Every home in the neighborhood places a small tree in its front yard covered in colored lights. A single white light is placed on the tree.
West San Jose Neighborhood: The neighborhood of West San Jose is located on the Western end of the city near many of the big tech companies. This neighborhood is made up mainly of people who work in the tech industry and a good deal of the housing is apartments and townhouses. The neighborhood has well-kept streets and yards. The communities have at least two fair-sized shopping malls. The neighborhood is extremely upscale, and most homes run a million dollars or more. The neighborhood is friendly, and many believe this is a wonderful neighborhood to raise kids.
Evergreen Neighborhood: Evergreen is a very family-oriented neighborhood made up of many single-family homes with well-kept lawns and streets. Neighbors here are friendly; most of the residents in this neighborhood own their own homes, and there are many parks and coffee shops scattered around the neighborhood. Lake Cunningham is located in this neighborhood and sports a large water entertainment park. It is also the home to Brigadoon Park, which has a nice picnic and play area and large concrete slides. This neighborhood also has some really good schools.
Stockton, California
Another city located in Northern California is Stockton. Stockton is the county seat of San Joaquin County, which was founded by Captain Charles Maria Weber in 1849. Stockton has an estimated population of 311,000.
Stockton was built during the California gold rush and is the home of the University of the Pacific, which is the oldest university in California.
Stockton is set amid the surrounding San Joaquin farmland. The area has a Mediterranean climate with hot dry summers and mild winters. Stockton is the home of several museums and galleries, 2 shopping malls, and a number of festivals are held in this city each year. Stockton has several nice neighborhoods; here is a look at two of those neighborhoods.
Popular Neighborhoods In Stockton
Brookside Neighborhood: The Brookside neighborhood is a popular, but small neighborhood in Stockton, California. This neighborhood is located less than 3 miles from downtown Stockton. The neighborhood is made up of several gated communities and single-family homes. The neighborhood has decent schools, two parks, Nelson and Buckley Cove Park, and the Brookside Golf and Country club. The neighborhood also has a community pool, and there are several different shopping options, as well as various entertainment venues spread throughout this neighborhood.
Pacific Neighborhood: The Pacific Neighborhood is one of the largest neighborhoods in Stockton and is a good place to live for those making a lower income as well as families. The neighborhood has a variety of housing options, several elementary and secondary schools, and is the home of the University of the Pacific. This neighborhood also has several parks, including Hidden and Caldwell Park as well as theaters and galleries.
Redding, California
Redding is the county seat of Shasta County and is located about 162 miles north of Sacramento. Redding is located at the very Northwestern end of Central Valley.
During the gold rush Redding was known as Poverty Flats until 1868 Benjamin Redding bought the property in Poverty Flats for the railroad; eventually, the town's name was changed to Redding. Redding's economy is largely based on the service industry, with most of the services being in the healthcare, retail, and tourism industries.
Most of the residents in Redding own their own homes, and there are a number of coffee shops and parks scattered throughout the city. Redding experiences hot, dry summers and cool wet winters, with the city experiencing occasional snowfall. Temperatures in the month of July can reach into the 100s.
Redding has some nice neighborhoods, and here is a brief look at two of the most popular.
Popular Redding Neighborhoods
City Center Neighborhood: City Center is the neighborhood to live in if you enjoy being right in the thick of things. While most people who live in the neighborhood live in apartments homes in the neighborhood sell for a pretty reasonable $268,000. Since this neighborhood is centrally located most people who live here either walk or bike to work, and the weather in this city makes doing so very enjoyable.
Centerville Neighborhood: The Centerville neighborhood is located outside the main part of Redding to the Southwest giving this neighborhood a rural feeling that many residents love. Medium prices of homes in this neighborhood are around $400,000. Homes are quite large in the area, and many people own their own homes. It is a great place to raise a family due to the highly rated-schools.
Eureka, California
Eureka is the county seat of Humboldt County in the Redwood Empire Region of Northern California. It is the headquarters of Six Rivers National Forest and the North Coast Redwoods District of the California State Park System.
The entire city is a State Historic landmark as well as the home of California's oldest zoo, the Sequoia Park Zoo. Major industries in Eureka are tourism, timber, and health care. This city is known for its cool summer climate and mild and rainy winters. Eureka has some nice neighborhoods in which to live, and here is a brief look at a couple of those neighborhoods.
The Best Neighborhoods In Eureka
Freshwater/ Freshwater Corners Neighborhood: The Freshwater/Freshwater Corners neighborhood is a rural neighborhood that is mostly made up of small to medium size homes and some mobile homes. Most of the residents own their own homes in this neighborhood. This peaceful quiet neighborhood is a good place for retirees, although the area has a mix of different age groups. Most of the people here have middle-income jobs.
Cutten Neighborhood: The Cutten neighborhood is the suburban equivalent of the Freshwater neighborhood. This neighborhood is made up of residents who own their homes, and homes run from small to medium size single-family dwellings and a few small apartment buildings. Many of the residences are older, having been built between 1940 and 1969. It's a good place for retired people because the neighborhood is nice and quiet, but there is a mix of different age groups all living here. People have a short commute to work in many cases less than 15 minutes.
If you are considering moving to Northern California, there are a lot of communities and neighborhoods that will make a good place to live no matter what your age or income.
Low Northern, CA Mortgage Rates
Since the early 2000's low mortgage rates in Northern California have been an integral part of a somewhat meteoric rise in home values. Along with low mortgage rates, a strong economy and good-paying jobs have enabled more first-time homebuyers to buy their first home. 30-year fixed mortgage rates tend to be the loan program of choice; however, some homeowners do prefer a 20-year or even a 15-year fixed mortgage rate.
The 30-year fixed mortgage provides for a lower payment; however, you'll have a lower interest rate with a 20-year or a 15-year fixed mortgage rate. In addition to the lower rate, you'll also pay your home off faster.
Additional California Cities
If you're looking for additional information on another California city, please be sure to visit our main California Mortgage Rates page.