For over 15 years I've bee delivering low mortgage rates in Northridge, California for both refinance and purchase transactions. If you are looking to refinance your current mortgage or purchase a home in the Northridge area please contact me directly for a free quote. My direct number is 1-800-550-5538 or you can complete one of the request a quote forms on our website.
Low rates, fast closings, and exceptional service and the three reasons why we have a top rating with the Better Business Bureau, Business Consumers Alliance, Yelp and Zillow.
Mortgage Rates In Northridge, California
Northridge California Mortgage Calculator
Using our Northridge, California mortgage calculator to figure out your monthly mortgage payment is an essential part of buying a home or refinancing a current mortgage. Use our free Northridge, California mortgage calculator to help you determine what you can afford and if you have questions please don't hesitate to ask!
Living In Northridge, California
Northridge, CA is located in southern California in Los Angeles County (San Fernando Valley).
This average-sized community has a population of roughly 62,000 people or 6,000 people per square mile. Northridge, and the land it now occupies, has a long and rich history that goes back thousands of years to the Gabrielino people and is currently the home of California State University.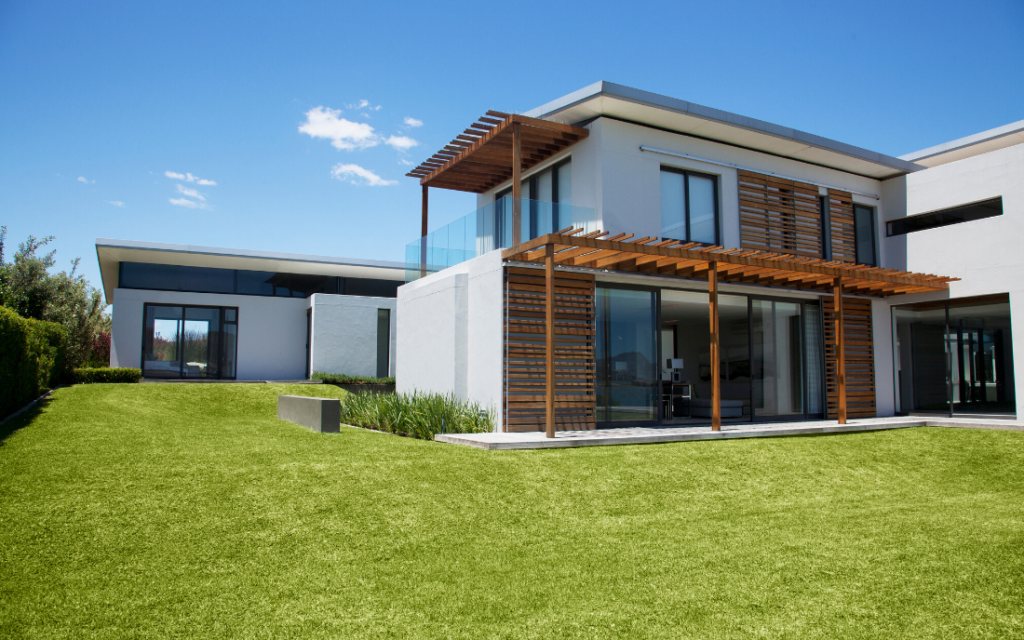 Gabrielino People and The Spanish Colonizers:
Northridge traces its roots as far back as 2,000 years to the Gabrielino people that once lived on the land in small, dome-shaped houses. Spanish colonizers passed the territory from one hand to another in the mid-1800s. Mexican governor Pio Pico sold the land to Eulogio de Celis, who came from Spain. A few years later, the northern part of the land was divided between Senator George K. Porter and Senator Charles Maclay.
1994 Northridge Earthquake:
While Porter intended to use his land for ranching, Maclay was planning to build subdivisions. By the 1950s, Northridge was growing rapidly enough that they opened their first middle school, which further increased the neighborhood's rate of growth.
An earthquake in 1994 was named after the town since it was originally believed that Northridge was the epicenter of the event. Later it was discovered that Northridge was not actually the epicenter, but It was still considered to be one of the strongest earthquakes in North American history. The Northridge Earthquake resulted in dozens of deaths and over a thousand injuries that needed hospitalization, not to mention a great deal of property damage.
Public Education And Universities In Northridge:
Northridge has eleven public schools, as well as California State University Northridge. The neighborhood also has eight private schools.
California State University Northridge opened in 1956. Originally named San Fernando Valley Campus of Los Angeles State College of Applied Arts and Sciences, the name was thankfully shortened to California State University, or CSUN, in the 1970s. California State University has over 40,000 students currently enrolled.
CSUN is considered to be one of the major contributors to the local economy, created roughly 12,000 jobs either for the university directly, or businesses that owe much of their success to the existence of the university.
Here are the major colleges in CSUN:
Mike Curb College of Arts, Media, and Communication
David Nazarian College of Business and Economics
Michael D. Eisner College of Education
Engineering and Computer Science
Health and Human Development
Humanities
Science and Mathematics
Social and Behavioral Sciences
Tseng College
The Northridge Climate:
The weather in Northridge is typically mild, with temperatures averaging from 45 degrees to 91 degrees, depending on the time of year. The best time for warm-weather tourist activities is between May and October.
Crime Rate In Northridge:
The crime rate is estimated to be about 26% lower than the national average, so Northridge is considered one of the safest neighborhoods in Los Angeles County.
Northridge is a relatively safe and friendly neighborhood in Los Angeles. The weather is rarely severe, the crime rate is fairly low, and there are plenty of public or private schools. The neighborhood has an interesting history and seems likely to continue prospering in the future.
Additional California Cities
If you're looking for additional information on another Southern California city please be sure to visit the main Southern California page.