In November 2018 you have hundreds if not thousands of choices when it comes to choosing a mortgage company in the state of California.  Low mortgage rates, reputable company, great customer service, and cutting edge technology so it's a quick close are all things that should factor into your decision making.
What makes Kevin O'Connor at JB Mortgage Capital, Inc. different and unique? Simply put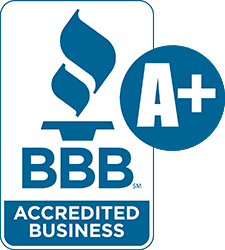 – we offer low mortgage rates AND top notch service. In addition to that we're one of the few mortgage companies that has an "A+" rating with the Better Business Bureau, "AAA" rating with the Business Consumers Alliance, a "Five Star" rating with Mortgage101 and a "Five Star" rating with Zillow.
We're different than those big box internet lenders and we're different from those small banks that just offer great service.  Some might say we're a combination of the two since we offer great mortgage rates and great customer service! We don't have a call center for one thing; second we don't have processors and secretaries nor do we have different departments that handle the different stages of your loan. That means when you work with Kevin O'Connor at JB Mortgage Capital Inc., you work with one person from application to closing.  And since we don't have secretaries and processors you'll always have direct access to Kevin via phone, email or fax.
We utilize the latest technology to ensure your loan closes smoothly and quickly. We cover all of California (Northern, Central or Southern) and allow our clients to complete a loan application online, over the phone or a hardcopy.  As for collecting docs; no problem – clients can either upload them to our secure server, email, fax or Fed Ex their supporting documentation. Disclosures can be signed electronically and you'll always be kept up-to-date with the status of your refinance or purchase mortgage transaction. Ready to close? Great; an independent notary will meet you at a time and location that most convenient for you.