With a rich culture, a good economy and plenty of family options it's no wonder that Oakland is a desirable place to live. For over 16 years I've been providing low mortgage rates in Oakland, California, fast closings and personal one-on-one service to those living in city and surrounding areas.
If you live in Oakland and are looking to refinance a current mortgage or purchase a new home please be sure to contact me directly for a no-cost/no-obligation quote. From the initial quote to the final closing, I will work directly with you from beginning to end. This provides for a much better customer experience and it enables us to close your mortgage fast.
Mortgage Rates In Oakland, California
Oakland California Mortgage Calculator
Using our Oakland, California mortgage calculator to figure out your monthly mortgage payment is an essential part of buying a home or refinancing a current mortgage. Use our free Oakland, California mortgage calculator to help you determine what you can afford and if you have questions please don't hesitate to ask!
A Great Place To Call Home
Oakland is a great place with a diverse culture and offers a wide variety of activities for families. Oakland, CA is the 7th largest city in California in terms of land size (of 50 square miles) and it's home to the Oakland A's professional baseball team, Golden State Warriors professional basketball team and the Oakland Raiders professional football team (the team has moved to Las Vegas).
On top of that, there are more than 600 hundred restaurants serving just about any type of food you can imagine and more than 120 languages/dialects are spoken within the city limits. Residents of Oakland California have many mortgage lender options including small local banks and credit unions, regional banks, nationwide banks, direct lenders and mortgage brokers. Oakland, California mortgage rates and good job growth have helped keep home values high over the last 20 years.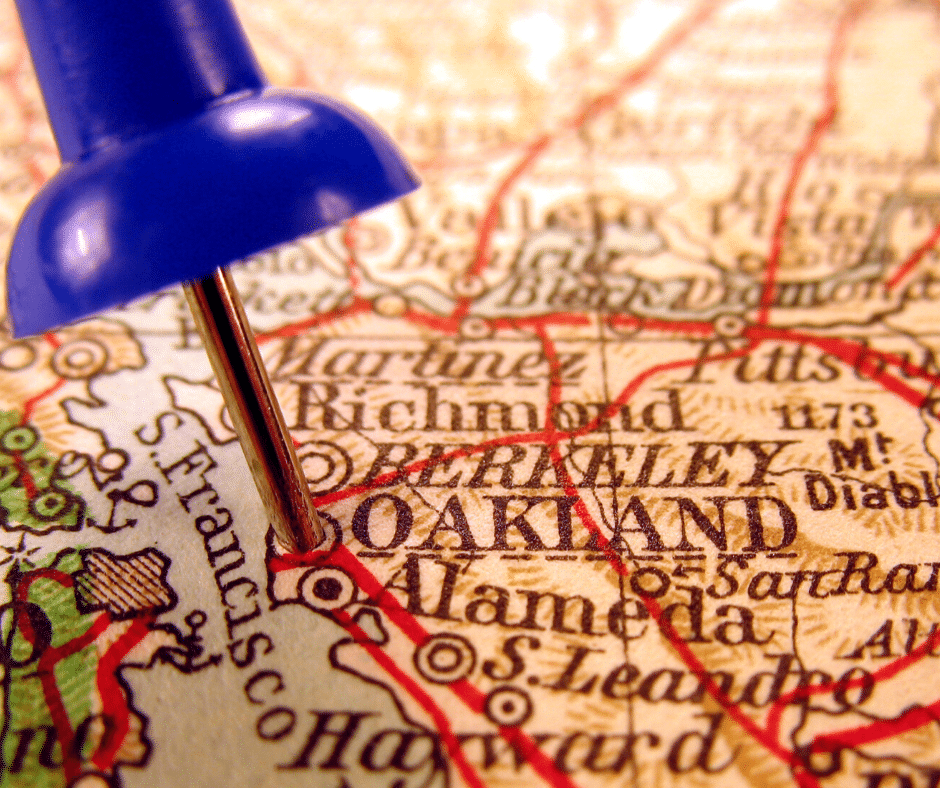 Local Realtors In Oakland
If you are looking to buy a home in Oakland you'll want to work with an experienced and knowledgeable Realtor. Reputable Oakland mortgage lenders work with your Realtor to ensure a smooth purchase process.
Keller Williams – Oakland Office:
Located at 4937 Telegraph Ave. Suite A, Oakland, CA 94609 the Keller Williams – Oakland Office is a well known and well-respected realty company located right in Oakland. Their direct contact number is (510) 775-1079. With over fifty experienced and knowledgable Realtors the Keller Williams – Oakland Office is a good company to consider for your next purchase transaction.
Better Homes Realty:
Better Homes Realty is located at 3923 Grand Ave, Oakland, CA 94610 their contact number is (510) 562-8600. According to their website "With over 20 agents in the office working under an experienced licensed broker, all of our staff members are high caliber professionals with extensive experience and knowledge about our local real estate market. Our agents come from diverse backgrounds but all are dedicated to providing the highest quality service to our clients."
Coldwell Banker – Oakland Office:
The Coldwell Banker name is well known throughout the country. The Coldwell Banker – Oakland Office is not only well known in Oakland but also well respected. They are located at 6137 La Salle Ave, Oakland, CA 94611 and their office number is (510) 339-4700.
Local Appraisers In Oakland
If you are buying a home or refinancing a mortgage in Oakland you most likely will need to complete an appraisal. Here are two local appraisers that your hired Appraisal Management Company might chose.
Brymar Appraisals:
Brymar Appraisals is located at 4032 Vale Ave, Oakland, CA 94619 and in addition to Oakland they cover Concord, Livermore, Union City, San Jose and many more Bay Area cities.
Access Appraisal:
Located at 4929 Clarke St, Oakland, CA 94609 Access Appraisal is a full-service real estate appraisal company and they also do consulting work as well.
Sports and The Economy:
As mentioned Oakland is home to the Oakland A's professional baseball team, the Golden State Warriors professional basketball team (moved back to San Francisco) and the Oakland Raiders professional football team moved to Las Vegas in 2020. Some of the largest employers in Oakland are Kaiser Permanente, County of Alameda, Southwest Airlines and the State of California. It's also home to Oakland International Airport which allows the residents to travel the world right from their home town. Oakland CA has an active nightlife including many musical options such as jazz, hip-hop, punk, rock, and reggae.
Oakland A's – Baseball:
Founded in 1901 (Philadelphia A's), the A's were one of the very first franchises in professional baseball (source). They've won three championships from 1910 to 1913 and repeat championships in 1929 and 1930. They also won the World Series in 1989 with Jose Conseco and Mark McGwire on the team. Additional famous players include Dennis Eckersley and Rickey Henderson.
The movie Moneyball was about how the Oakland A's, a team with a small budget, found a way to compete with the bigger markets and produce a winning team.
Golden State Warriors:
The Golden State Warriors no longer play in Oakland but they're not far away. After 48 seasons in Oakland, they moved back to San Francisco where they played 8 seasons. While playing in Oakland the team won three championships and went from a ream that most people didn't know about to a major brand worldwide.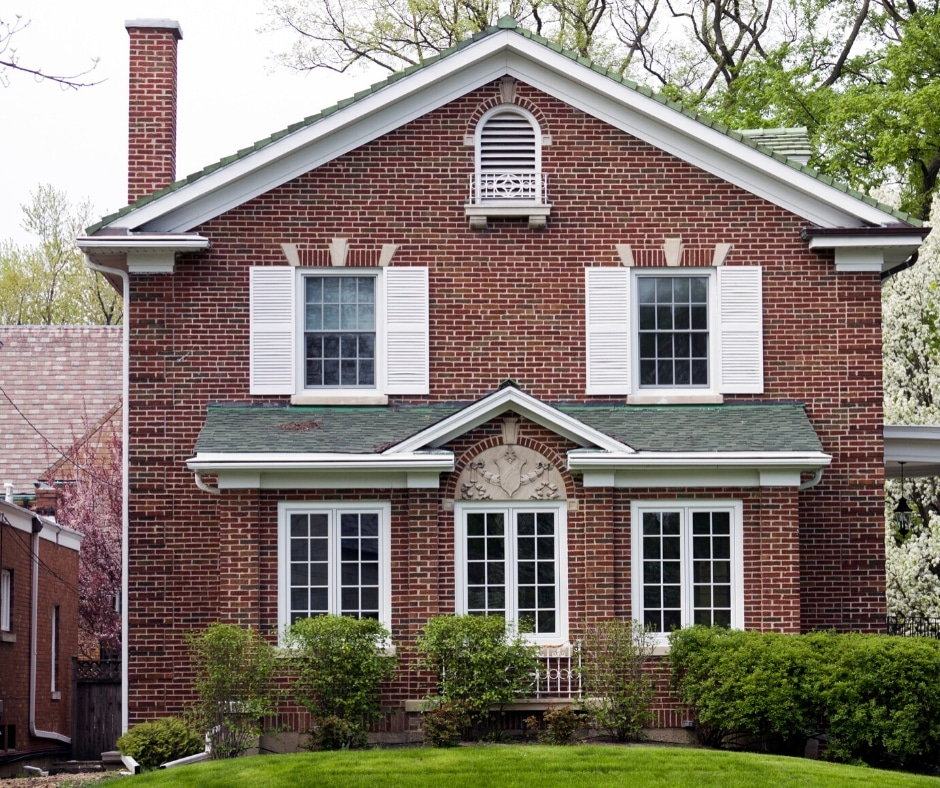 The Top Five Neighborhoods In Oakland
According to Zumper.com here are the top five trendiest neighborhoods in Oakland;
Temescal – known for its art scene, coffee shops and easy access to to the MacArthur BART Station
Rockridge – Great restaurants and a "family-friendly" vibe
Piedmont Avenue – good local shopping and restaurants
Grand Lake-Merritt – desirable location for young professionals
Downtown Oakland (Uptown) – loved for its nightlife including the Fox and Paramount Theater
Universities and Colleges Located in Oakland
There are five Universities and Colleges in Oakland according to CollegeSimply. They include:
Pattern University
California College of the Arts
Holy Names University
Lincoln University
Mills College
Just outside of Oakland is the University of California, Berkeley and Saint Mary's College of California.
Come Play In The Parks
Oakland has nearly 6,000 acres of parks including Joaquin Miller Park and Allendale Park. Mass transit and bicycling are popular in Oakland and there are ferry services to the other side of the bay as well. Here are some fun facts: famed Actor and Director Clint Eastwood graduated from High School in Oakland and hip hop artist MC Hammer is an official spokesman for Oakland CA.
Joaquin Miller Park:
Joaquin Miller Park is located at 3300 Joaquin Miller Rd. in Oakland and is a great park to visit. It is named after the writer and poet Joaquin Miller. He purchased in the late 1800s. Located in the hills of Oakland it's a great place to visit and enjoy what nature has to offer. It has incredibly large Redwood trees that are hundreds of years old.
Allendale Park:
Allendale Park is located at 3711 Suter Street in Oakland is a small neighborhood park located next to an Allendale Elementary school. There is nothing earth-shattering about the park but it's just a great example of one of the many great parks in and around the Oakland area. Families and kids enjoy the park year-round.
Important Places To See and Visit
African American Museum and Library
Oakland Museum of California
Chabot Space and Science Center
USS Potomac
USS Hornet Museum
Oakland Aviation Museum
According to their website – The African American Museum and Library is "….. dedicated to the discovery, preservation, interpretation, and sharing of historical and cultural experiences of African Americans in California and the West for present and future generations. The reference library supports the archives and museum with a special, non-circulating collection of materials designated for library use only."
Its origin begins in the 1940s when Eugene and Ruth Lasartemay and Jesse and Dr. Marcella Ford started to collect the oral histories of African American's in and around the region. Its original names were the East Bay Negro Historical Society and in 1988 changed its name to the Northern California Center for Afro-American History and Life.
Then in 1994 it became apart of the library system in Oakland and adopted its current name.
Low Oakland, CA Mortgage Rates
There are many reasons why a family should consider moving to this great city. Family-friendly neighborhoods, a good economy, and opportunities for higher education in the surrounding areas are just some of the reasons why thousands of people call it home. Most mortgage professionals recognize that low mortgage rates in Long Beach, California have enabled more people to buy that first starter home. This, in turn, has helped the middle and top of the market to also expand. This trend should continue as the economy continues to grow and more jobs are created.
Additional California Cities
If you're looking for additional information on another Northern California city please be sure to visit the main Northern California page.