Low mortgage rates in Palm Desert, California for the purchase of a new home or to refinance a current mortgage. For over 16 years I've been working with homeowners throughout California to help them achieve their dreams of homeownership. We offer low mortgage rates, fast closings, and personal one-on-one service.
We have a wide variety of loan programs to meet our client's needs and the latest technology to ensure a smooth and efficient loan process. Contact me today for a no-cost/no-obligation quote and see what makes us different. 1-800-550-5538
Helping Homeowners Achieve Their Dreams is not just a saying, it's something my team fully believes in.
Mortgage Rates In Palm Desert, California
Palm Desert California Mortgage Calculator
Using our Palm Desert, California mortgage calculator to figure out your monthly mortgage payment is an essential part of buying a home or refinancing a current mortgage. Use our free Palm Desert, California mortgage calculator to help you determine what you can afford and if you have questions please don't hesitate to ask!
Living In Palm Desert, California
Palm Desert, CA is located in southern California.
Palm Desert lies about 14 miles (23 km) east of Palm Springs and 122 miles (196 km) east of Los Angeles; in Riverside County. The early settlers of the region were the Cahuilla Indian farmers of the now extinct San Cayetano group. The city's name was modified from Old MacDonald Ranch to Palm Village in the 1920s when date palms were established in the area. A few houses were established in the 1930s.
As World War II drew General Patton to Portola Avenue and the Colorado Desert to prepare for African combat, nobody imagined that one day the region would be a world-class destination for resorts. Residential construction in the region was initiated in 1943, linked to the Army repair base. This place was built into an affluent retail center, El Paseo, which parallels Rodeo Road.
The Palm Desert Company started construction of real estate in the city in 1948. The community changed its name into Palm Desert in 1951. The city was founded on 26 November 1973. Palm Desert at the time was a developed master settlement situated in the desert that once extended from Palm Springs to Indio. While longtime residents who are drawn to the region due to their inexpensive residences, Palm Desert still acts as a popular destination for "snowbirds" from colder climes.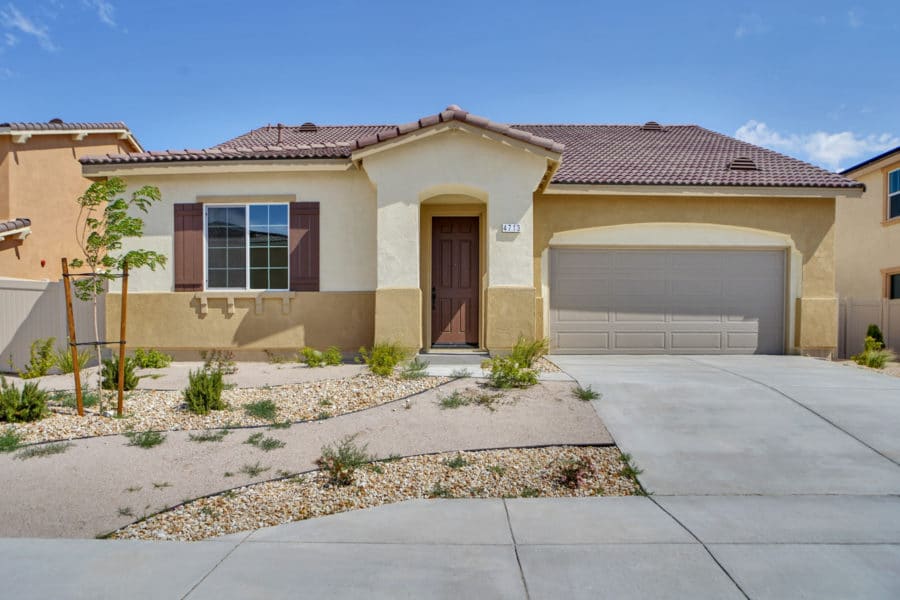 Schools In Palm Desert, CA:
Palm Desert is apart of the Desert Sands Unified School District.
James Earl Carter Elementary School: 74251 Hovley Lane East, Palm Desert, CA 92260
George Washington Charter School: 45768 Portola Ave., Palm Desert, CA 92260
Abraham Lincoln Elementary School: 74100 Rutledge Way, Palm Desert, CA 92260
Colleges And Universities In The Palm Desert Area:
College of the Desert: Based in Palm Desert, California (43-500 Monterey Ave); this is a two-year mid-size community college providing undergraduate programs. College of the Desert has a flexible enrollment program that allows any high school graduate or applicant with a GED to enroll. 4,577 students are full-time enrolled, and 6,835 join part-time. In-state tuition for 2018/2019 is $1,297 plus a $38 charge, minus room and board.
Brandman University: The Brandman campus in Palm Desert was founded in 1979 to introduce educational services to veterans. This college campus is near Palm Springs and is host to thousands of students relocating in the winter months from cold weather areas. Currently, Brandman is available to all graduates, providing year-round courses, diverse configurations, tutoring, the staff of scholar-practitioners and an outstanding opportunity for instruction.
Some Of The Best Neighborhoods In Palm Desert:
Here are some of the best neighborhoods in the area.
Hidden Palms: There are not many communities better placed than Hidden Palms. This residential complex is surprisingly compact and guard-gated but also has four pools, tennis courts and reservoirs to appreciate. It's within walking distance of the El Paseo retail district with its stores, restaurants, and entertainment. Homes range from $155,000 to $340,000.
Lantana: A great community for the entire family. A total of sixty-four homes make up this community which is near Palm Desert High School. Many of the homes have their own swimming pools. El Paseo is only a few minute's drive south. Home prices are in the $500,000 plus range.
Cahuilla Hills: This is a non-golf community that provides for a private setting and is perfect for anybody who wants to live near the El Paseo district.
The Weather And Climate In Palm Desert:
On average Plam Desert gets five inches of rain per year which is well below the national average of thirty-eight inches. To no one's surprise, it doesn't snow in Palm Desert. Most of the time it's sunny and warm with the average July high of over 100 degrees. January is the coolest month and the average temperature is 45 degrees.
Cost Of Living In Palm Desert:
Palm Desert received a cost of living score of 122.0. An amount below 100 means a city is cheaper than the US average and an amount above 100 means the city is more expensive than the national average. The median home price in Palm Desert is over $350,000.00 (the median is California is $552,800).
Additional California Cities
If you're looking for additional information on another Southern California city please be sure to visit the main Southern California page.