For many homeowners, there comes a time when a refinance is in order. For that reason we've created our tips for refinancing a mortgage.
There are many reasons why a homeowner may want to refinance;
Mortgage rates are low
The homeowner wants to pull out cash to improve the home
Taking cash out to pay off high-interest debt
Moving from a 30-year to a 15-year fixed-rate mortgage
Getting rid of FHA Mortgage Insurance or Private Mortgage Insurance 
Whatever the case may be it's important to be prepared which is why we created our tips for refinancing a mortgage.
Just stick with the following tips for refinancing a mortgage, and you'll have a successful transaction.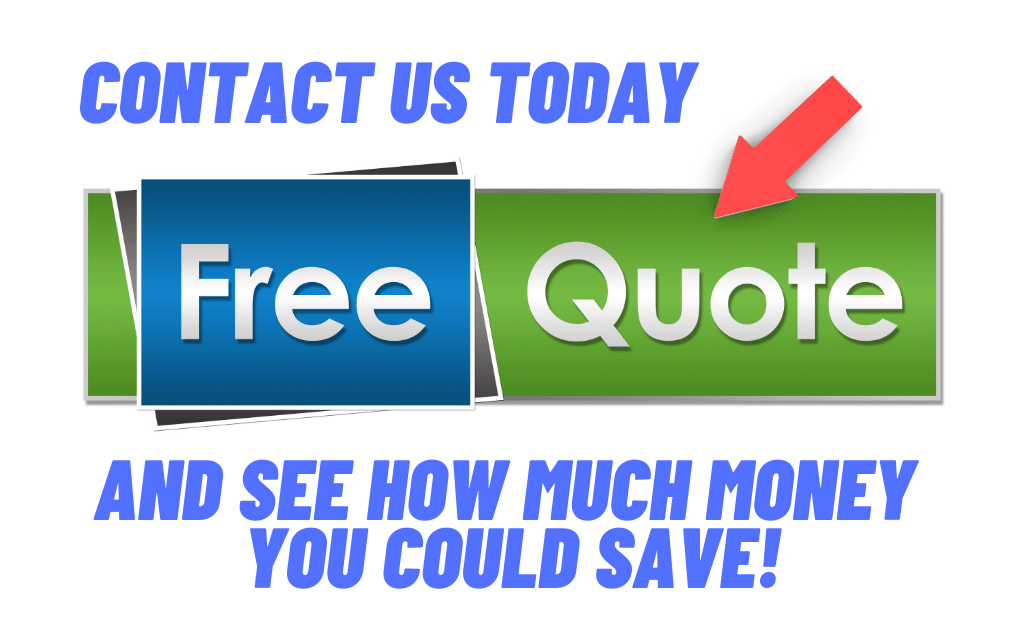 Here Are Our Ten Tips For Refinancing A Mortgage
Below are ten pro tips for refinancing a mortgage. Use these tips to help you save money on your next refinance transaction.
Understand the type of refinance you're interested in
By educating yourself on the various options you have, you're able to choose the right option to match your financial needs which means you'll start the process on the right foot.
When people think of doing a refinance, they usually think of a rate and term refinance.
What is a rate and term refinance?
This type of refinancing means you are changing the interest rate and/or term (number of years) of your current mortgage. One example; you currently have a 30-year fixed-rate at 4.00% and you are refinancing to a new 15-year fixed-rate mortgage at 3.50%.
It's not required that you shorten the length of the term; you can switch from one 30-year fixed to a new 30-year fixed to take advantage of the lower rates. When you hear mortgage rates are dropping to new lows, this is the most common refinance.
The second most common type of refinance is a cash-out refinance. And your ability to do a cash-out refinance depends on many things including your home's equity. With each mortgage payment, you build equity in your home (equity is the percentage of your house that you actually own). Unless you have an interest-only payment.
People tap into their home equity for all kinds of reasons: to finance a large purchase, to pay for a financial emergency, to pay for home renovations, to pay other debts, etc. By taking this route, you will take on a higher loan principal.
Home value and getting qualified
This is an essential tip for refinancing a mortgage. Before you get too deep into the process, you need to know two things;
your home's value
whether or not you qualify for a refinance
To determine your home's value, you can go to Zillow.com or one of the other home value online websites that will give you a general idea of where your home value is at.
If you used a Realtor when you purchased the home they might be able to provide an idea of what the value. A word of caution though. Sometimes Realtors will give you a higher value than what you'll actually see in an appraisal.
This happens because there is a difference between what an appraiser sees as value and what a potential buyer sees as value.
You should also take some time to research other homes in your neighborhood or surrounding area. This will give you an idea of how your home stacks up in comparison.
Next, you'll check to see if you qualify. To qualify, you should meet the following criteria:
You should have a credit score above 620 when refinancing a conventional loan.
Ideally, you should have a debt-to-income ratio, or DTI, that is 50% or less. To calculate that, divide your total monthly debts by your total monthly income.
For cash-out refinances, you must have equity in the home. Most lenders will loan you up to an 80% Loan-To-Value ratio.
Compare lenders
Our tips for refinancing a mortgage would not be complete if we didn't include a section on finding the best lender. Go online to the Better Business Bureau and find well-respected mortgage companies. Stick with the lenders that have an A or A+ rating. You can also seek out recommendations from friends and family. Look for reviews online, like Zillow and Google, to make sure you're working with a lender with a good track record.
When you've narrowed down the list, ask the lenders for rates, terms, and requirements. Make sure that they align with your short, medium, and long-term financial plan.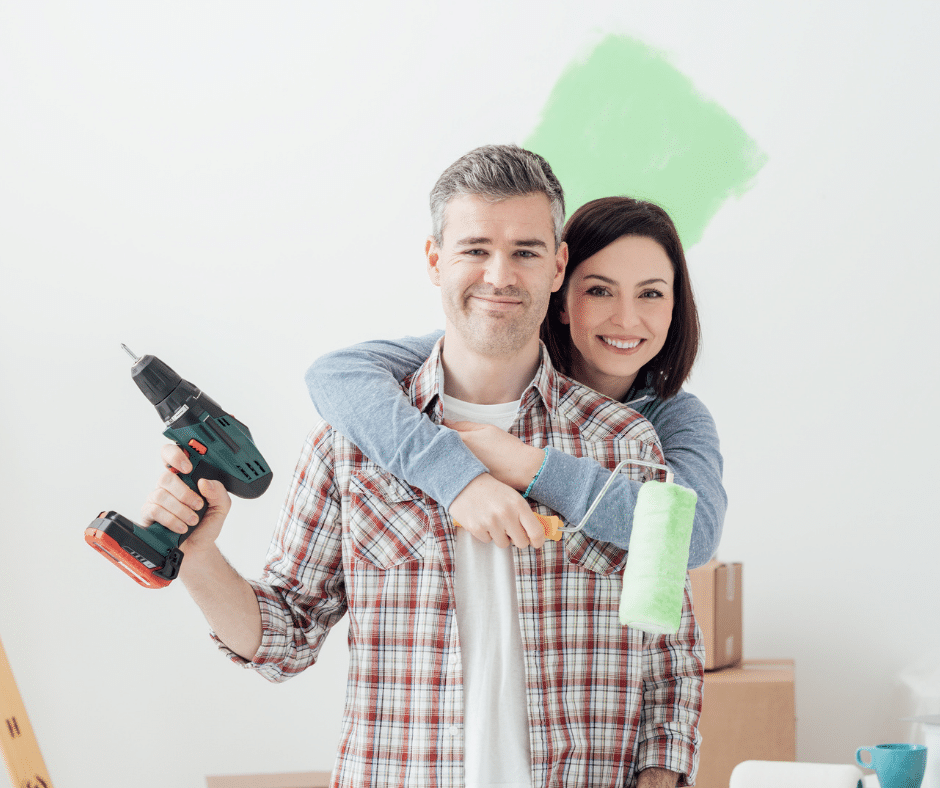 Know what kind of refinance fits your needs
Do your research on what mortgage program is best for your financial goals, equity, and credit score.
If you want a lower rate and have a good credit score, go for a conventional rate-and-term refinance.
Maybe your credit score isn't great, an FHA rate-and-term refinance might be best.
Let's say you already have an FHA loan, consider an FHA streamline – it's one of the best refinance programs in the industry.
Are you or were you in the military? As a military borrower, you'll want to consider a VA rate-and-term refinance, or a VA cash-out refinance.
If you want to tap into your equity, you'll either need a conventional cash-out refinance or an FHA cash-out refinance, depending on your credit.
Gather all the necessary documents ahead of time
Before you get started, gather the necessary documentation. This will help to expedite the process.
If you are an employee you'll need your two most recent pay stubs, your most recent W2, employer info (names and numbers), contact information for your homeowner's insurance agent plus a current mortgage statement.
If you are self-employed then instead of pay stubs and a W2 you'll want to gather your two most recent years of tax returns.
For homeowners that are retired, you'll want to have the two most recent years of tax returns, and your two most recent bank statements showing your retirement income.
The above is an initial list, for a more in-depth look at what is needed please visit our documents needed to refinance page.
Help expedite your refinance timeline
While no one can tell you exactly how long it will take to refinance, generally speaking, it can range from 21 to 45 days, though certain circumstances can draw it out longer. Our tips for refinancing a mortgage includes a strong suggestion that you are responsive and proactive.
Most Loan Officers want to close your loan fast so they help more clients. When your Loan Officer makes a request make sure you follow up quickly. If you happen to know your Loan Officer forgot something or missed something don't wait until they figure it out, let them know.
And ask your Loan Officer to check for appraisal waivers on conventional loans, or look into an FHA streamline or if you are or have been in the military then a VA IRRRL.
Keep an eye on your credit score
As discussed, you'll need a credit score of 620 or higher for most lenders.
Ahead of the refinance, be careful not to take on additional debt, as this will drag your score down. Don't max out credit cards and avoid applying for any new credit – new debt opportunities can cause up to an 8-point drop in your credit score.
Have a plan for the costs and fees associated with the refinance
Refinancing is not free – application, attorney, inspection, and appraisal can all result in fees. Try to save up before beginning the process. If that's not possible, weigh the benefit of the refinance with the cost. If you don't intend to live in that home for more than a couple of years, it might not be worth it.
Fill out the application as correctly as possible
Make sure you complete the loan application accurately. Leaving out information or putting down incorrect information will only delay the process.
The importance of being timely
Another way to expedite things is to stay on top of communications – you'll be expected to set up the appraisal, supply any extra or missing documents, and review a closing disclosure. Lenders, appraisers, and escrow companies are dealing with lots of requests, so please be timely with your responses.
Refinance Tips From Around The Web
Here are some refinance tips from other online resources.
Here is a really helpful tip for the people over at Investopedia.
Know Your Break-Even Point

An important calculation in the decision to refinance is the break-even point: the point at which the costs of refinancing have been covered by your monthly savings. After that point, your monthly savings are completely yours. For example, if your refinance costs you $2,000 and you are saving $100 per month over your previous loan, it will take 20 months to recoup your costs. If you intend to move or sell your home within two years, a refinance under this scenario may not make sense.

source: investopedia
Another great page for refinance tips comes from Marketwatch:
Prepare in case rates drop

You'll want to get your refinance application in as soon as possible, not only to catch low rates before they rise, but also to avoid a backup in refinance applications should rates suddenly fall, according to Casey Fleming, author of "The Loan Guide: How to Get the Best Possible Mortgage."

"This is the biggest mistake I think people make," Fleming says. "If you're not in the pipeline ready to go when the interest rates start moving down, all of a sudden you have to get in the back of the line, and oftentimes you miss the dip in the rates."

Fleming says that you're not obligated to lock in a rate when you submit your application. You can wait and watch the market for as long as you want.

If you're not ready to submit your application just yet, work on keeping your credit score up, have your financial documents ready to go, and save money for the upfront refinancing fees. Just remember that rates are rising slowly but steadily.

source: marketwatch
Ready To Refinance?
Above all else, doing the research and educating yourself about the process is the best thing you can do to ensure a smooth, successful refinance. If you're feeling intimidated, know that there's a system in place and experts will guide you along the way. The important thing is that you're taking steps toward a refinance, which will result in a better financial situation for you.