Updated Refinance Guidelines For 2019:
Here are some important items you need to be aware of if you're considering a refinance in 2019. Below is a general update to the important aspects of the refinance process and refinance guidelines. For more specific information you can call us directly at 1-800-550-5538 or contact us through our website. Generally speaking a refinance should take 3-4 weeks from when we received all the requested documentation. For a few loan scenarios it may even take less than 3 weeks.
A More Efficient Process:
If you haven't done a refinance in the last 12-24 months then you're probably unaware of how efficient the loan process has become. Initial disclosures can be signed electronically, documents can be uploaded directly to us and underwriting is less than a week (sometimes as little as 24-48 hours). And in some cases we do not need an appraisal which helps speed things along.
Rate And Term Refinance:
A rate and term refinance is where you are either looking to lower your rate and/or shorten the term of your mortgage. Similar guidelines remain however the timeline for closing seems to be less than it was just a few years ago. Mortgage companies have adopted many technologies that are helping the process become more efficient.
Cash-Out Refinance:
If you're considering a cash out refinance guidelines generally remain the same for just about everyone; along with the usual documentation you'll need to provide a detailed letter as for the purpose of the cash out funds. If you are using the cash out funds to purchase home (in the form of a down payment or an outright cash purchase) then underwriting will want to see escrow opened on the home being purchase. Reason is that they will factor in the costs associated with the new property into your Debt-To-Income ratio (DTI). Those costs are your mortgage payment, homeowners insurance and property taxes. And if the home is associated with a HOA then that cost is factored in as well.
Cash Out High And A High Debt-To-Income Ratio:
If you are looking to take cash out and you have a high debt to income ratio (above 45%) you'll be asked to provide asset reserves to get qualified under conforming loan guidelines. Fannie Mae updated their guidelines on a cash out loan back in December. The guideline states that if you have a debt-to-income ratio above 45% then you'll need to show 6 months of cash reserves to receive a Fannie Mae AUS approval.
2-4 Unit Properties:
These types of properties generally are comprised of a homeowner in one unit and renters in the other or all units are being rented out. If you are trying to refinance a 2-4 unit property be prepared to provide at least one year of tax returns (possibly two). Other than that your interest will be higher compared to a 1 unit property refinance.
Rental Properties:
If you're considering a refinance of a rental property then you need to be aware that you'll have to provide at least 1 year of tax returns (possibly two) and a copy of your lease agreement. Additional documents include a copy of the homeowners insurance, asset statements to show liquid reserves and if it's a condominium; the underwriter may ask for a current HOA statement.
Second Homes:
Do you own a second home and wanted to know if guidelines were different? Generally the guidelines are the same as if it was your primary home. One thing an underwriter may want to verify is if you received rental income from the property. If you have rental income reported to the IRS then there might be an issue; especially if it was rented out for more than half the year. If it's a recently converted rental then a letter of explanation might help clear up any issues.
Conforming or FHA:
The refinance guidelines for 2019 somewhat differ between conforming mortgage loan applications and FHA mortgage loan applications. If you're doing a conforming loan you can have a non-occupying co-borrower on the application to help you qualify (aka as a co-signer), you can use conforming loans on rental properties and if your loan to value ratio is below 80% then you do not have to have "Mortgage Insurance" (different from property insurance). These are three areas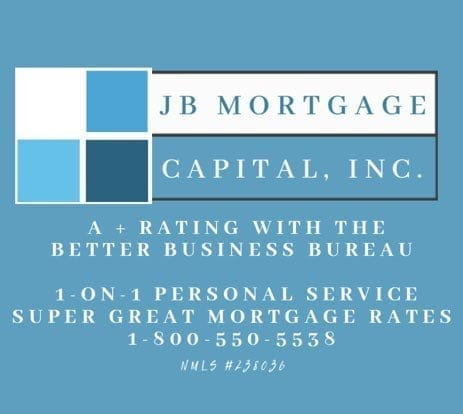 in which guidelines differ for FHA mortgage loans. All FHA mortgage loans have "Mortgage Insurance", you can not use a FHA mortgage for a rental property and you can not have a co-signer for a FHA loan. Also if you are married a conforming loan will the loan application will not include your spouses debts however on a FHA mortgage loan they must be included so a separate credit report is run to obtain that information. The great thing about FHA loans is that if you have a really low credit score it generally does not affect the rate like it does in conforming loan programs. FHA programs generally also allow for higher debt to income ratios.
Is Now A Good Time To Refinance?:
With rates moving lower in 2019 an important question homeowners should consider is now a good time to refinance? A lot depends on the current rate you have and what you are looking to accomplish. To start the year mortgage rates are at a better level than most of 2018. 30 year fixed mortgage rates and 15 year fixed mortgage rates remain the most popular options for those looking to refinance their current mortgage.
JB Mortgage Capital, Inc.:
If you are considering a refinance in 2019 please be sure to contact us for a no-cost/no-obligation quote. We offer industry low mortgage rates and one-on-one personal service. JB Mortgage Capital, Inc. has an A+ rating with the Better Business Bureau and we are AAA rated with the Business Consumers Alliance. Loan Officer Kevin O'Connor has over 14 years of experience and a five star rating with Zillow. From application to closing you'll work directly with Kevin O'Connor. Unlike other mortgage companies that pass you from one department to the next; we believe in proving our clients with one-on-one personal service. This provides for a much more efficient loan process and you'll always know who to call or email if you have any questions.