Construction spending is up on residential buildings in February and did better than overall construction despite mortgage interest rates being at elevated levels.  Spending totaled more than $80 billion for the, and the seasonally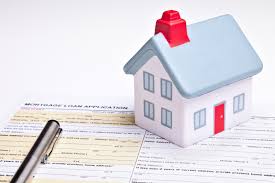 adjusted number was $1.19 trillion (annual rate).  The spending rate was 3.00% higher compared to February 2016.  And that was a bit stronger than estimates which expected a rise of 1.00%.
Multi family construction rose 2.00% and it appears that is a strong number for multi family construction.  California mortgage rates on multi family homes is a bit higher when compared to Single Family Homes (SFRs).
If you would like a quote on multi family refinance mortgage or a new purchase mortgage contact JB Mortgage Capital, Inc. at 1-800-550-5538.  We offer both fixed rate mortgage products and adjustable rate mortgage products to meet your personal needs.  Closing is quick and we're available to answer questions you may have during the process.  We have an "A+" rating with the Better Business Bureau and we are one of the few California mortgage companies that is "Accredited" with the BBB.