For over 16 years I've been helping people achieve their dream of homeownership. We offer low mortgage rates in San Clemente, California along with fast closings and personal one-on-one service.
We have an A+ rating with the Better Business Bureau and a Five Star rating with Zillow. We offer a wide variety of loan programs to meet your needs and the latest technology to ensure a smooth and efficient loan process. Contact me today for a no-cost/no-obligation quote and see what makes us different. 1-800-550-5538.
Helping Homeowners Achieve Their Dreams is not just a saying, it's something my team fully believes in.
Mortgage Rates In San Clemente, California
San Clemente, California Mortgage Calculator
Using our San Clemente, California mortgage calculator to figure out your monthly mortgage payment is an essential part of buying a home or refinancing a current mortgage. Use our free San Clemente, California mortgage calculator to help you determine what you can afford and if you have questions please don't hesitate to ask!
Living In San Clemente, California
San Clemente, CA is located in southern California.
The city is named after Saint Clement and is situated along the California coast between Los Angeles and San Diego. San Clemente is known for its hills, ocean, and mountain views. The pleasant climate makes anyone who visits want to stay longer. Spanish colonial-style architecture inspired the slogan 'Spanish Village by the Sea.'
San Clemente has an official city flower; the Bougainvillea. Coral is its official city tree.
The Early Days Of San Clemente:
Before it became a city, it was an inhabited area by the Juaneno people. Junipero Serra brought Mission San Juan Capistrano to led Spanish and Native American settlers to make villages around the area known today as San Clemente. It was believed that the area had fertile soil, a pleasant climate, and beautiful beaches. Therefore the city was named San Clemente (inspired by Saint Clement Sebastian, Vizcaino).
The original vision for the area was a Mediterranean style coastal resort town. Red tile roofs with white exteriors is the predominant style and you can see it in the oldest parts of the town (as well as the more modern areas). Historical places include the Beach Club, the Pier, the community center, and San Clemente Plaza.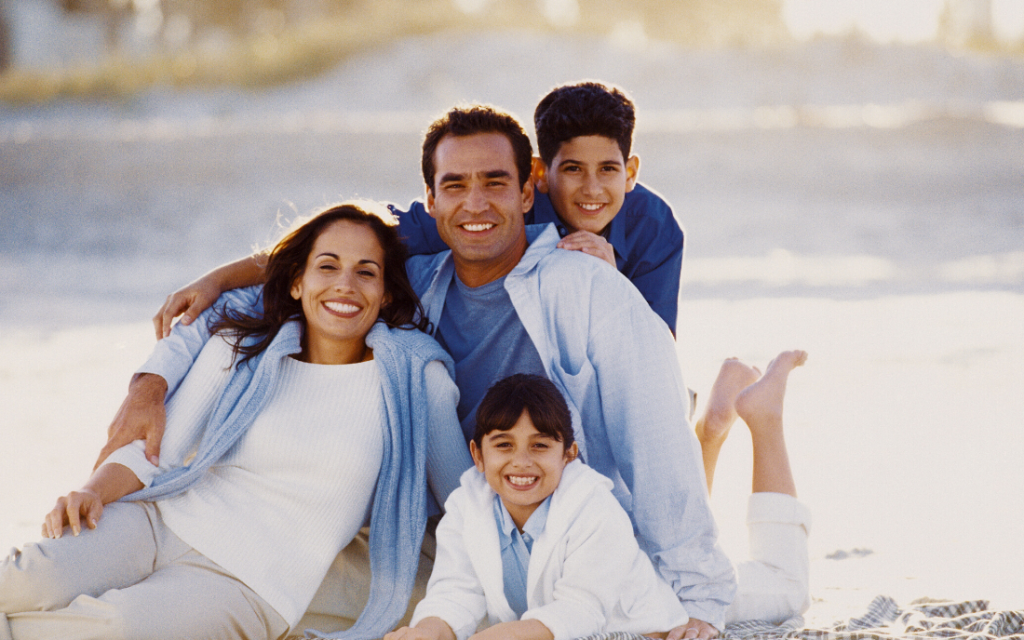 Historical places in San Clemente:
Local Homes In San Clemente:
If you would like to see the older homes of San Clemente, you can visit the Los Winds Beach area (aka Lausens). It is characterized by a variety of styles in single and double story fashion. You will find the traditional Spanish style, including crafting an eclectic atmosphere. The oldest home area is in Southwest San Clemente. You will see some new constructions in the Cape Cod Style.
The Climate And Weather Of San Clemente:
San Clemente, CA has a Mediterranean climate. The warmest month of the year is August, and the coldest is December. It only rains about 14 inches per year and to no ones suprise it never snows in San Clemente.
It has nearly 300 days of sunshine per year and the average summertime high is around 84 degrees.
Transportation Around San Clemente, CA:
There is the Foothill Transportation Corridor, the Metrolink's Orange County Line and Inland Empire Orange County Line. They connect between Los Angeles and San Diego.
There is also a free trolley service in San Clemente. It provides three open-air trolleys that cruises throughout the coastal areas of town. They pick up people and stop every 15 minutes. It is available every day, even in Memorial Day weekend and Labor Day weekend.
A Great Place To Surf:
The popular thing to do here is surf.
There are many surfing locations like Lowers, Middles and Uppers, Trestles, Calafia, Riviera, Cotton's Point, the Hole, the Pier, Laurens, Linda Lane, North Beach, 204, and Poche Beach.
This city has a large concentration of surfboard manufacturers and shapers. Many world-renowned surfers were raised here. San Clemente won 6 out of 7 most recent NSSA national surfing titles. The best beach is almost anywhere along the perfect coastline.
Additional California Cities
If you're looking for additional information on another Southern California city please be sure to visit the main Southern California page.