San Diego, California Mortgage Rates:
The most popular loan program our clients in San Diego seek out is the 30 year fixed mortgage rate. It offers the security of a fixed rate and a lower payment (when compared to a 20 year or 15 year term). In San Diego you have the option of putting down as little as 3.5% when buying a home; even if you have less than perfect credit. Our First Time Home Buyer Guide and our FHA Home Loan Guide are two of the best guides you'll find out the internet. Throughout our website we offer a wealth of information to assist you with all your home mortgage needs. And if you have a question we encourage you to let us know and we'll respond in a timely manner.
Mortgage Rates - Conforming Loans
Mortgage Rates - FHA Loans
Mortgage Rates - Jumbo Loans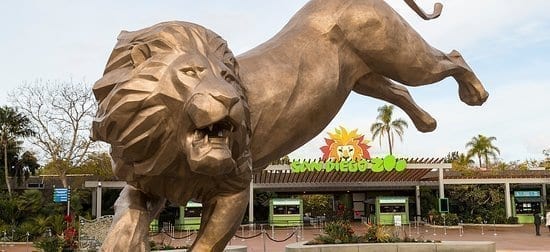 Living In San Diego:
San Diego California is the southern most city in the State of California. It borders Mexico and home buyers and home owners looking to refinance their current mortgage receive the same great low mortgage rates everyone else in California receives. San Diego is about 120 miles south of Los Angeles and is located on the Pacific Ocean's coast.
The city's immense population— the eighth largest in the U.S. and the second largest in California— is the result of several factors, including comfortable year-round weather and temperatures, plenty of access to beaches and parks, a strong economy, a diverse population, caring residents, a healthy housing market, and many, many sights and activities. San Diego is a family friendly city and the opportunities to raise a family and have a good job are almost endless.
San Diego is a coastal city with 1.4 million people calling it home (surrounding areas included). The U.S. military has a large presence in San Diego and the Navy is one of the largest employers along with University of California, San Diego and Qualcomm. It isn't enough to say that San Diego's weather is gorgeous. Farmers' Almanac, a farming journal that's been continuously published since 1818, ranked San Diego among "The 10 Best Weather Cities." On average, the city enjoys more than 200 days of seventy-plus-degree weather per year. Snow has been seen on the ground just a handful of times during the last century and a half, when weather record keeping became consistent. Besides pleasing locals and visitors and encouraging outdoor activity, San Diego's uniquely excellent climate has allowed it to become a bastion for rare plants and animals; more animals on the Endangered Species List live in San Diego than any other American city.
Request A Low Rate Mortgage Quote:
La Jolla Cove and The San Diego Zoo:
Of course, this weather makes San Diego's beaches, parks, and outdoor destinations even more pleasant and enjoyable. La Jolla Cove is a breathtaking waterfront park that's long been a favorite of locals, and Balboa Park, a massive, spanning public park that's home to the world-famous San Diego Zoo, is most definitely worth checking out. Wave House and SeaWorld San Diego are fantastic water parks for visitors and locals of all ages, and the Torrey Pines State Natural Reserve is one of many San Diego spots that give visitors a chance to experience untouched nature. The USS Midway Museum, a remarkable museum upon the aircraft carrier Midway, is an educational and exciting place for families and individuals to visit.
Real Estate:
Real-estate wise, there's a lot for homeowners (and potential homeowners) to appreciate in San Diego. The city's medium home price is more than $622,000, and about three-quarters of the city's homes sell for $410,000 or more. About 65% of the city's homes were built-in or after 1970—a point that demonstrates just how modern and up-to-date the area's real estate is.
Interior Designers:
Home buyers and home owners can achieve the layout they've dreamed of by consulting the services of San Diego's high-quality interior designers, including, for instance, Simply Stunning Spaces, Tracy Lynn Studio, Robeson Design, and Blythe Interiors, and many others.
San Diego Realtors:
Furthermore, SD's potentially overwhelming real estate market can be easily sifted through, by both buyers and sellers, with the help of one of the city's renowned real estate firms/pros. San Diego Realtor, SoldKey, Seth O'Byrne, Thomas Realtors, and Awesome San Diego are also worth reaching out to, whether you're in the market to sell, or to buy/rent a house, apartment, and/or commercial space.
Education and Sports:
The San Diego Padres is the professional baseball team located in San Diego; and they used to have a professional football team as well (Chargers moved in 2017). San Diego is also home to some great universities including; the University of California, San Diego, San Diego State University and the University of San Diego.
Entertainment And Activities:
San Diego's indoor destinations rival—or perhaps surpass—its outdoor entertainment options. The San Diego Museum of Art, the San Diego Museum of Natural History, and many other museums are worth visiting. And for days and nights when you're not sure if you'd like to be outside or inside, you can split the difference and enjoy a live San Diego Padres baseball game at Petco Park. As San Diego's only professional sports team, the Padres receive a lot of support and cheering when they win, and spirits can become pretty low when they come up short! Taken as a whole, San Diego is a beautiful, economically well-off city to live in, and that's why millions of tourists decide to visit each and every year.
JB Mortgage Capital, Inc:
We offer industry low mortgage rates and one-on-one personal service to each and every client. If you considering purchasing a home in San Diego or if you currently are looking to refinance your home in San Diego please give us a call at 1-800-550-5538 for a no cost/no obligation quote. We have a top rating with the Better Business Bureau (BBB), a top rating with the Business Consumer Alliance (BCA) and more than a dozen years of experience.
Loan Officer Kevin O'Connor:
Loan Officer Kevin O'Connor has over 14 years of experience, has a five-star rating on Zillow, a five-star rating on Mortgage101.com and grew up in California. He has lots of experience and knowledge to assist you with your next mortgage transaction. He follows the Mortgage Backed Securities (MBS) market to better assist clients with their mortgage decisions. Kevin will listen and take the time to find out how he may best be of service and encourages his clients to ask questions so they have a better understanding of the loan process.
Previous Article On Koloans:
Here is a previous article that might save you thousands of dollars. How do I get a low mortgage rate in California? That is one of the most common questions I get asked after telling a new acquaintance that I'm a loan officer for a residential mortgage company located in California. So many things go into getting a low mortgage rate and many borrowers get bogged down with the tsunami of information that is out there. Between all the websites, mailers, radio ads, TV ads, co-worker recommendations etc. it's not surprising that so many borrowers find it difficult to shop for a low mortgage rate in California. The first step before you start doing your research is understanding your credit, your income and if you're refinancing a conservative estimate on the value of your home.