We offer low mortgage rates in Tracy, California, fast closings and exceptional service. I have over 16 years of experience and a top rating with the Better Business Bureau and Zillow. If you are thinking of refinancing your current mortgage or purchasing a home in please be sure to contact me for a free mortgage quote. You can call me directly at 1-800-550-5538 or fill out one of our online "contact us" forms (see below).
Mortgage Rates In Tracy, California
Tracy, California Mortgage Calculator
Using our Tracy, California mortgage calculator to figure out your monthly mortgage payment is an essential part of buying a home or refinancing a current mortgage. Use our free Tracy, California mortgage calculator to help you determine what you can afford and if you have questions please don't hesitate to ask!
Living In Tracy, CA
The second most populated city in San Joaquin County (northern California) Tracy is bounded by 3 interstates –Interstate 5 to the east, Interstate 580 to the southwest and Interstate 205 to the north – and is encompassed in a triangle. This location gave rise to Tracy's motto; "Think Inside the Triangle".
A part of the San Jose-San Francisco Oakland Bay Area, Tracy is named after railroad director Lathrop J. Tracy and incorporated in 1911. In the mid 19th century, Central Pacific Railroad lines were constructed from Sacramento to the San Francisco Bay Area through Stockton. Several small communities came into existence along these railroad lines including what is now known as Tracy.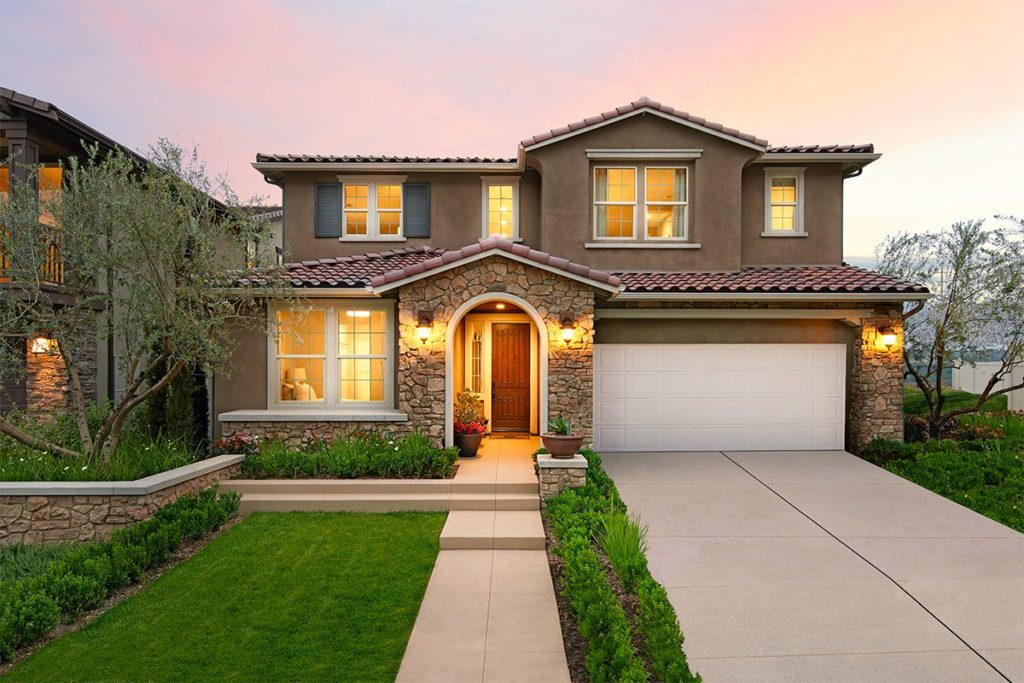 Lakes, Sequoia's A Mediterranean Climate:
The city lies close to beautiful lakes, giant sequoia redwood trees and over 1,000 miles of unspoiled waterways of the Delta River. The city enjoys a Mediterranean climate due to the influence of the Pacific Ocean and has a small-town feel with a welcoming atmosphere and a major interest in hospitality.
From museums and attractions to shops and wineries to breweries and restaurants, the city of Tracy has so much to offer its residents and visitors.
Grand Theatre Center For The Performing Arts:
Opened on August 11, 1923, as a premier vaudeville half house, the Grand Theatre Center for the Arts remains the primary center for arts in Tracy. Located downtown Tracy, the theatre which is the brainchild of German-born entrepreneur John C. Drodge hosts several interdisciplinary events all year round like concerts, performances, photography exhibits, etc.
Tracy Historical Museum:
Located in a depression-era post office building that was built in 1936, the Tracy Historical Museum deals with the preservation and education of Tracy's history, northern San Joaquin Valley region history and that of Tulaware Township; Tracy's surrounding area. The museum offers the exhibition of memorabilia and artifacts including those of the local Native American culture.
Carnegie State Vehicular Recreation Area:
This state park offers off-road driving opportunities using off-road vehicles (OHV) in the Diablo Range. The park is one of 8 state vehicular recreation areas (SVRAs) administered by the California Department of Parks and Recreation.
Carnegie Park has over 1,500 acres of varied terrain riding area and 23 campsites. There is a variety of wildflowers to explore like California poppies, California buckeye, poison oak, blue oak, etc and animal wildlife like red-tailed hawks, black-tailed deer, feral pigs, wild turkeys, Tule elk, bobcats, badgers, golden eagles or kestrel and so much more.
Professor Muldoon's Hot Air Balloon Rides:
An amazing way to view Tracy's breathtaking beauty and make new memories, Professor Muldoon's balloons are launched just after dawn, when the winds are calm and the sun is rising. The hot air balloons take a route starting from the Tracy Municipal Airport, through San Francisco Bay Area, Livermore Country, Tracy Wine Region, Ag County. The entire ride is about 1 hour with 4 to 8 passengers on board, an FAA Certified Commercial Pilot and a flight certificate for passengers.
Wineries in Tracy, CA:
Tracy is known for its amazing grapes, vineyards, and wines. The wineries in Tracy offer tours, history lessons and wine tastings of the various fine wines – Tempranillo, Chardonnay, Pinot Grigio, Port, etc are produced in Tracy. The wineries include; Ramon Rios Winery, Windmill Ridge Winery, etc.
Morgan Territory Brewing:
Initially, a part of the award-winning Schooner's Grille & Brewery, Morgan Territory Brewing offers an amazing flavor concocted by brewmaster, Craig Cauwels. The brewery specializes in the production and distribution of creative and unique craft beers and offers a great tasting experience for visitors. Some of their beer blends are; Grinding Stone Oatmeal Stout, California Cream Ale, Old Diablo Barley Wine, etc.
Skydive California:
A member of the United States of America Parachutist Association, Skydive promotes fun while ensuring safety measures are practiced. With highly trained instructors, you can feel safe while gliding through the air – whether as a beginner or a master skydiver – at speeds of over 100 mph and enjoying a beautiful serene view of the bay area when you release the parachute.
Eagle Lakes Resort:
The Eagle Lakes Resort is a great place to learn water skiing or to hone your skills. Operated by state and regional champion instructor, John Eagle – a member of the American Water Ski Association – who offers lessons to those looking to learn or perfect their water ski
Additional California Cities
If you're looking for additional information on another Northern California city please be sure to visit the main Northern California page.