Understanding what mortgage closing costs you might be paying and what they mean is an important part of the loan process. Use our guide to help improve your knowledge and if you have any questions please don't hesitate to ask.
What Are Mortgage Closing Costs?
Mortgage closing costs are costs and fees charged by the lender and associated third parties (ie appraiser, title, escrow, etc.). Examples include underwriting, appraisal, escrow, title, and recording.
Either you pay them or the lender pays them with a "lender credit" or it's a mixture of both.
Closing Cost Chart – Refinance
Below is a general example of the average mortgage closing costs you may see on a refinance in California.
| | | |
| --- | --- | --- |
| Refinance Costs: | Amount | Can It Be Added To The Loan? |
| Lender Underwriting | $1,100.00 | Yes |
| Credit Report | $75.00 | Yes |
| Tax Service | $90.00 | Yes |
| Flood Certification | $8.00 | Yes |
| Appraisal | $475.00 | No (you pay the appraiser directly) |
| Title, Escrow, and Notary | $1,325.00 | Yes |
| Government Recording | $250.00 | Yes |
This is a general example and for informational purposes only. Your basic closing costs might be lower or higher depending on your situation.
For Example
Appraisals for multi-unit refinance and investment properties cost more than what is listed.
You may not need an appraisal.
Some homeowners have a HOA and which means a HOA certification needs to be completed (approximately $200 charged by the HOA – not the lender).
You may be paying points and/or origination fees.
Also, keep in mind the above does not include "daily interest" and it does not include setting up an impound account (if you chose to set one up). If you would like a more specific breakdown for your situation please be sure to contact me so we can discuss further.
See below for a detailed definition for each cost listed.
Closing Cost Chart – Purchase
Below is a general example of the average mortgage closing costs you may see on a home purchase in California.
| | | |
| --- | --- | --- |
| Refinance Costs | Amount | Can It Be Added To The Loan? |
| Lender Underwriting | $1,100.00 | No |
| Credit Report | $75.00 | No |
| Tax Service | $90.00 | No |
| Flood Certification | $8.00 | No |
| Appraisal | $475.00 | No |
| Title, Escrow, and Notary | $2,833.00 | No |
| Transfer Taxes | $420.00 | No |
| Government Recording | $250.00 | No |
As was the case with the previous refinance chart, this is a general example and for informational purposes only. Your basic mortgage closing costs might be lower or higher depending on your situation.
In addition to the items I mentioned after the refinance chart you may also have on a home purchase a home inspection which can cost $200 – $400 but is generally not required by the lender.
You'll notice that none of the fees can be added to the loan which is much different than refinances. And with purchases, you have to pay a transfer tax per California regulations.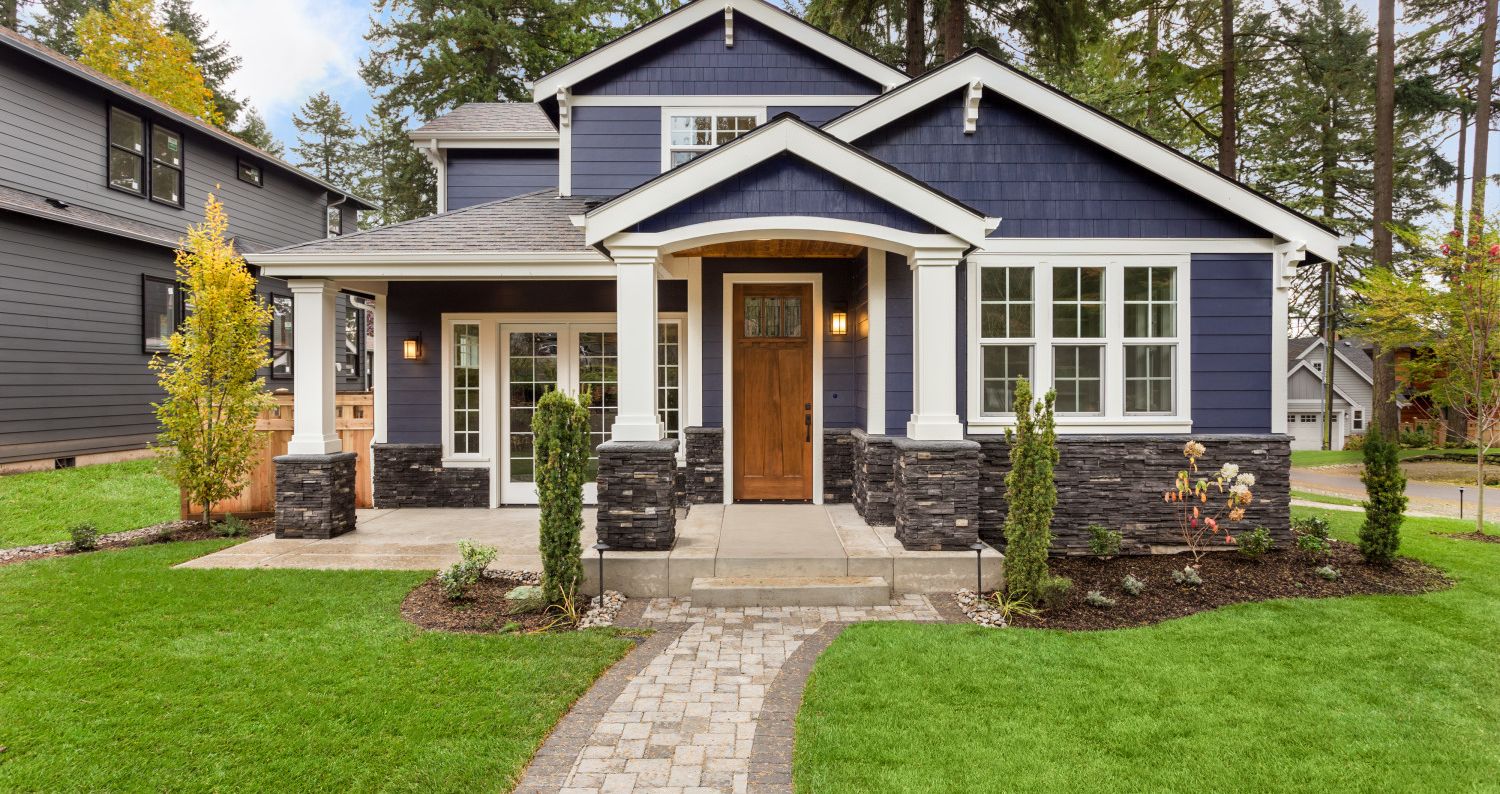 Mortgage Closing Costs Definitions
Here is a simple definition breakdown of each mortgage closing cost listed above and what it means.
Lender Underwriting
Lenders charge a fee to review and process your loan and this is called "underwriting". You would be surprised by the amount of work an underwriter does and a complete underwrite can take three to four hours.
Credit Report
When you apply for a mortgage the Loan Officer obtains a credit report from a credit provider. The credit report includes your credit scores and your credit history. The credit provider charges a fee for this service and that cost is passed along to the consumer.
Tax Service
Tax Service is a monitoring service that ensures your property taxes are being paid on time.
Flood Certification
A "Flood Cert" is when the lender verifies with FEMA that you are not (or that you are) in a flood zone.
Appraisal
An appraisal is when someone inspects your property and issues a report that states a value. The appraisal report has hundreds of inputs and is usually based on comparing the subject property with other homes in the area (that have sold).
Title
Title is "title insurance".
Title insurance is an insurance policy that protects the lender and the homeowner against legal claims someone might have against the property. There are two main types of title insurance; Lenders and Homeowners. When you buy a home you will typically see both policies; one for the lender and one for the homeowner. When you refinance there is typically only one policy issued; Lenders.
The reason is that you are still covered by the policy that was issued when the property was purchased.
Escrow
Escrow refers to the person (s) that are acting as an independent agent facilitating the closing of the loan (and in the case of a purchase; the transfer of the property). The person who is in charge of this is called the Escrow Officer.
Notary
A notary is someone who will handle the actual signing of the loan documents. The person will meet with you and verify your identity. Once the notary has verified your identity they will have you sign the loan documents and confirm for the lender (and all parties involved) their certification of the signatures.
Transfer Taxes
When you buy a home there are taxes that need to be paid and these taxes are called "transfer taxes" since ownership is transferring from one person to another.
Government Recording
The state of California charges fees for the "recording" of your new mortgage.
If you have any questions about the above definitions please be sure to ask.
Think Big Picture When Getting Quotes
As a consumer, I would not get too hung up on the individual labels while you are getting the initial quotes. Focus more on the "big picture" when it comes to closing costs.
The reasons are simple
Some Loan Officers will avoid giving you the total cost of everything unless you specifically ask the question "What are the total costs?"
When evaluating mortgage closing costs it's easier to understand the total amount than the long breakdown which ends up being confusing for some. It's also easier to compare your quotes if you have the rate and total amount rather than rate and a long breakdown.
If the breakdown is included great but the most important number is the total.
It's not uncommon for Loan Officers to say there are zero fees than at closing your zero-fee loan ends up costing you thousands of dollars so make sure you get the total.
Avoiding The High-Cost Loans
So how do you avoid being forced into a high-cost loan?
First, when obtaining your quotes only work with mortgage companies that have at least an A rating with the Better Business Bureau to ensure you receive the best possible loan quotes from reputable companies. And chose an experienced Loan Officer as well.
Second; and this is just my opinion – if you are paying more than 3% of the total loan amount in closing costs you're probably paying too much. So if you have a $300,000 loan amount and your total closing costs are $9,000 or more you're probably paying too much. Most people would call that a high-cost loan and it's something you want to avoid.
Watch Out For The Scams
If everyone is quoting a 4.00% – 4.375% interest rate and one of the Loan Officers you are working with is quoting a 3.625% with the lowest overall fees then that should raise a "red flag" for you. Mortgage rates and mortgage closing costs in California will vary from one lender to the next but someone that is significantly lower than everyone else is probably a low balling the quote just to get your business.
If it's too good to be true it probably is; so make sure you do some additional research on the lender and the Loan Officer. In the industry, we call low ball quotes "not a close-able loan" and you're more often than not being scammed. Reputable companies with a long-established history only quote rates and closing costs that they can actually deliver to their client.
What Does Zero Points Mean?
One common practice for Loan Officers is to claim zero points but there still might be charging loan origination fees and general junk fees (like an application fee). One national direct lender quoted a potential client of mine a loan with "zero points" and a really low-interest rate.
When the borrower received the Loan Estimate there were thousands of dollars in origination fees even though he thought he was getting a "zero point" loan.
A True Zero Point Loan
If you are doing a true no point loan on a refinance, then your fees for a 300k-500k loan amount should run between 2.5k – 3.5k for underwriting, appraisal, title, recording with the county, and escrow. If you elect to pay points to bring down the interest rate of your loan then your fees will be higher.
Don't Forget To Ask Lots Of Questions
When working with someone ask a ton of questions and keep asking the same ones even if you know the answer.
The reason is that if you find the Loan Officer changing his story over and over again you might not want to work with that individual. And don't forget the most important question to ask is what are the total fees and cost to do the loan?
Let them know that you want to hear about every single possible charge.
Some Additional Questions To Ask:
Are there any loan origination and/or discount points?
How long will this take?
When will you lock in the mortgage rate?
Can the mortgage costs change?
And never pay a fee to see a Loan Estimate or pay a deposit to go towards your closing costs, even if they promise they'll refund you.