Mortgage rates in Vacaville, California from a top-rated mortgage company.
Low rates, fast closings, and personal service are what we deliver to our clients. I have over 16 years of experience working with homeowners to achieve their goals. If you are looking to purchase a home or refinance a mortgage please contact me directly at 1-800-550-5538 for a no-cost/no-obligation quote (or complete one of our request a quote forms).
Mortgage Rates In Vacaville, California
Vacaville, California Mortgage Calculator
Using our Vacaville, California mortgage calculator to figure out your monthly mortgage payment is an essential part of buying a home or refinancing a current mortgage. Use our free Vacaville, California mortgage calculator to help you determine what you can afford and if you have questions please don't hesitate to ask!
A Growing City
This is a growing city and the unemployment rate of the city is only 3.4% and the job opportunities have increased in the past few years. October, May, and June are the best months here to visit. But the living cost is a little bit high here in comparison with other parts of California.
With easy access to Davis and Sacramento, Vacaville is home to many people who commute to work.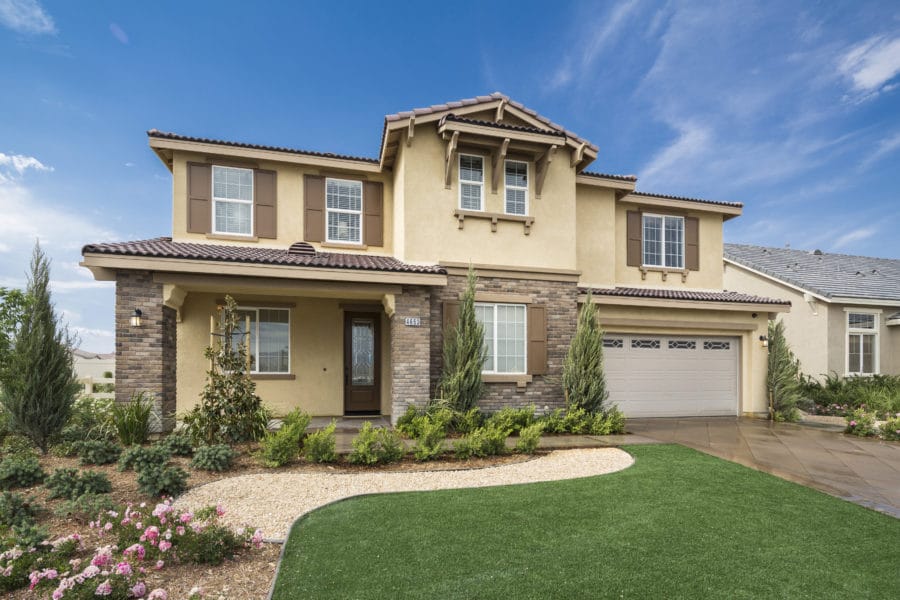 Vacaville, California
This city is between the two big cities of Nothern California, San Francisco, and Sacramento. From the experience of wine tasting to roaming the city neighborhoods to nature parks, from factory tours and outdoor concerts, the city has almost everything a homeowner could want out of their local community. Good neighborhoods, family-friendly outdoor activities and a good job market are what Vacaville is all about.
History Of The City
William McDaniel purchased the land for the city from Manual Vaca with the deed that only one square mile area of the land could be used for growing the township.
Vacaville, CA was established in August 1850 while the plot was legally recorded in December 1851. This was a large stop on the Pony Express. It was renowned for many local farms and produce companies. These farms have lasted for generations. This place has incorporated as one of the cities of California in 1892.
It is a major hub for fresh fruits in California. It ships nut and fruit products throughout the country. The simple roadside fruit stand "Nut Tree" is now a popular restaurant (more below). It proves the real growth of the city.
Living In Vacaville
The city of Vacaville is apart of Solano County and is one of the great wine cities of Northern California. It has a total of 27 square miles of area and is home to over 100,000 residents.
Vacaville usually experiences mild winters and warm summers and that makes it a good travel destination during the summer. Tourists and residents both can enjoy a variety of activities in the city.
Like any other city, Vacaville has several parks and many open spaces where people can play sports. A few of the most popular sports are softball, soccer, and baseball.
There are also many recreational programs that have been launched by different organizations and the government for people of all ages. There you will find skateboarding parks, ball fields and public pools with large diving areas and water slides. These are perfect where both the children and adults can have fun.
Vacaville has many renowned life-science companies. They are hugely popular and many of these companies are the biggest sources of employment here. The location, peaceful atmosphere, soothing weather, makes it the right place to live.
Things To Do In Vacaville
Lagoon Valley Park:
Lagoon Valley Park is one of the best places to visit in Vacaville. This place is just ideal for biking and hiking. This place comes with some special trails and a beautiful lake. To experience sailing, fishing, and picnic, you can enjoy here too. It also has gorgeous panoramic views.
Nut Tree:
If you are in Vacaville, you can't miss visiting Nut Tree. This is a legendary road stop in the city. This is 71 acres area with an amusement park, Retail Park and more. The place has changed since it first opened. This was a single fruit shop at the side of the highway when it first opened.
Suisun Valley:
Have your sip of wine in the Suisan Valley. You can take part in several wine tasting programs here too. With breathtaking natural beauty, peaceful ambiance and heavenly wine, you will get the best relaxing gateway here.
Vacaville Museum:
Your desire to explore the culture and history of Vacaville can be found at this museum. You can opt for a guided tour to know more about history. You will get your chance to buy some handcrafted products here too.
Andrews Park:
This park is at the center of the city that comes with 5 BBQ pits, a playground, and some historical trails. You can enjoy different events like interesting concerts or colorful carnivals here.
Creek Walk Plaza:
If you are a party person, you can visit this place. This place holds several outdoor events, musical shows and more throughout the year.
And There's More:
Green Terrace, Davis, South Cape, Dos Pinos, Green Meadows are some popular places to stay in Vacaville Neighborhood.
Apart from these facilities, people can enjoy also attending the annual festivals held in this city like the Merriment on Main and Tribute to seniors. A series of concerts and a variety of booths that people can go to and enjoy here. People can enjoy hiking, fishing, games and more here in the city.
Low Vacaville, CA Mortgage Rates
Vacaville California is a desirable place to call home. Low mortgage rates, a strong economy and lots of family-friendly activities are just some of the reasons people choose to buy homes in the Vacaville area. 30 year fixed mortgage rates in Vacaville, California tends to be the most popular mortgage rate option for homeowners.
Other popular fixed mortgage rate terms include the 15 year fixed mortgage and the 20 year fixed mortgage.
Additional California Cities
If you're looking for additional information on another Northern California city please be sure to visit the main Northern California page.