Ventura California mortgage rates have been low over the last 10-15 years and this is a major reason why the area has expanded dramatically. JB Mortgage Capital, Inc. serves all of Ventura.  Refinance activity has been very high over the years. With great weather, convenient access to Los Angeles and moderate home values Ventura has grown significantly over the years. Mortgage rates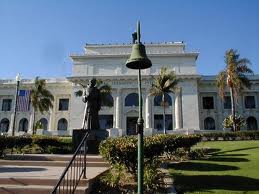 from lenders have been an important part of this growth and city leaders have greatly expanded into what was once traditional farm land.
Nearly all of the major banks operate in Ventura including Wells Fargo, Bank of America and Chase. Obtaining a low mortgage rate in Ventura California is as easy as picking up the phone or calling to get a quote. You can either refinance your current mortgage or look to obtain a new purchase mortgage. We cover all of California, including Ventura California, so feel free to call us today to obtain a no obligation/no cost mortgage quote. We offer low interest rates, and have true no cost loan programs.  Refinance or purchase we can offer a great loan program to all our clients.
If you are looking for a low rate mortgage for a home in Ventura California please contact us directly at 1-800-5538 for a no cost – no obligation quote. We are top rated company with the Better Business Bureau and we also have a top rating with the Business Consumers Alliance. We offer both fixed rate mortgages and adjustable rate mortgages along with industry low mortgage rates. Connect with us on Twitter: @Rates01
Per the city of Ventura:
"People have lived along this stretch of the California coast for at least ten thousand years. San Buenaventura was founded in 1782 by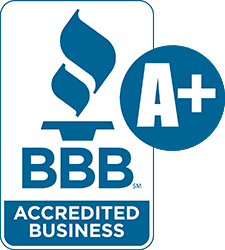 Father Junipero Serra, the ninth of the California missions. He named it after the Italian St. Bonaventure, hence the nickname that Ventura is the "city of good fortune."
The City of San Buenaventura was incorporated in 1866. The minutes of the first City Council meetings were recorded in Spanish, which was still the pre-dominant language of its time. Ventura became the County seat when Santa Barbara and Ventura Counties split in 1873. That same year, a courthouse and wharf were built, a bank was opened and the first public library was created.
An oil strike in 1914 fueled rapid growth. In the years following World War II, farmland gave way to outward suburban development. Growth has slowed in recent decades as Ventura has matured into a seaside community known for its scenic coastline and hillsides, rich culture, revitalized historic Downtown and environmental stewardship.
In 2005, the City Council unanimously adopted a visionary General Plan that the Ventura County Star praised as "a model for other communities." During the current economic crisis, the City Council has focused on delivering key services within available means and promoting sustainable prosperity.
The City of Ventura provides a full range of services to 109,000 residents. It operates under the "Council/Manager" form of government under a charter adopted by voters in 1934, with an elected seven member City Council. The Mayor is chosen from among the City Council and serves a term of two years."