Last week was a good week for mortgage rates as they moved to their lowest levels in weeks.  30 year fixed rates moved back below 4.00% and 15 year fixed rates moved back below 3.375% however that was not enough as mortgage applications for the week barely moved.  Mortgage application volume, for both purchase and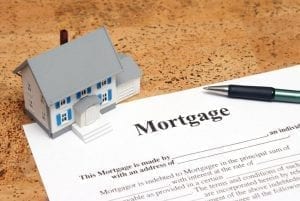 refinance transactions, only increased 0.4% compare to the previous week (according to the Mortgage Bankers Association).  Summer can be a difficult time for mortgage lenders in general as people travel for vacation.  However compared to this same time last year, mortgage application volume is down over 20%.
The average mortgage rate for loan balances of 424.1k or less (the conforming loan limit) dipped to 4.17% with just over a .25 point in cost.  It's surprising to me that more homeowner don't shop around because many of offer mortgage rates and terms well below the average.  
Later today is the FOMC meeting and while they raised short term interest rates at the last meeting no one is expecting them to raise short term rates again.  Most people are focused on what their outlook is for the economy and more specifically inflation.  They're also keeping an eye on when the Fed plans on implementing their balance sheet reduction plan.  Will this meeting have an affect on mortgage applications?  Probably not unless there is some significantly unexpected news in which people rush to complete an application or if rates move higher they decide not to complete one.
Per Mike Fratantoni, chief economist for the MBA: "The decline in mortgage rates was likely the result of a range of geopolitical and economic issues, including some concerns about lower U.S. inflation and the potential for increased European growth. As the number of borrowers who could still benefit from a refinance continues to decline, it will take larger and larger rate drops to make a significant impact in refinancing volume."