Every situation is unique. Just because one type of mortgage was good for your neighbor or even your parents doesn't mean it's the right mortgage for you.
Every borrower has a different set of needs when it comes to finding the right mortgage.
How Do You Choose The Best Mortgage?
Determine how long you'll own the home
Decide how much income you want to allocate to a mortgage
Match your situation to the right loan program
These are simple yet effective in helping you decide what mortgage is right for you.
Types of Mortgages
When you go through the process of deciding "What mortgage is right for me?" remember to keep the focus on you and your financial goals, not someone else's.
Your goals are unique, and that should be your main focus.
It's important we cover the various types of mortgages that are out there. There are two main groupings of mortgages, Conventional mortgages and Government-Backed mortgages. 
Conventional Mortgage
Under a Conventional mortgage, which is a mortgage not backed by the federal government, you have Conforming loans and Non-Conforming loans (aka Jumbo mortgages).
Investopedia has a great explanation of what a Conforming loan and Non-Conforming loan are:
What Is a Conforming Loan?

A conforming loan is a mortgage that is equal to or less than the dollar amount established by the limit set by the Federal Housing Finance Agency (FHFA) and meets the funding criteria of Freddie Mac and Fannie Mae. For borrowers with excellent credit, conforming loans are advantageous due to the low-interest rates affixed to them.

source: investopedia
What Is a Nonconforming Mortgage?

A nonconforming mortgage is a mortgage that does not meet the guidelines of government-sponsored enterprises (GSE) such as Fannie Mae and Freddie Mac and, therefore, cannot be sold to them. GSE guidelines consist of a maximum loan amount, suitable properties, down payment requirements, and credit requirements, among other factors.


source: investopedia
Most mortgages issued are Conventional mortgages, and most Conventional mortgages fall under the Conforming loan limits.
Government Backed
Under a Government-backed mortgage, you have FHA, VA, and USDA mortgages. Out of the three, the FHA mortgage program is the most popular. FHA stands for Federal Housing Administration.
The second most popular Government-backed mortgage program is the VA which stands for Veterans Administration.
The USDA mortgage is the third most popular program. USDA stands for United States Department of Agriculture.
FHA Mortgages
Bankrate.com has a good definition of what is an FHA mortgage;
An FHA loan is a government-backed mortgage insured by the Federal Housing Administration, or FHA for short. Popular with first-time homebuyers, FHA home loans require lower minimum credit scores and down payments than many conventional loans. Although the government insures the loans, they are actually offered by FHA-approved mortgage lenders.

FHA loans come in 15- and 30-year terms with fixed interest rates.

source: bankrate
VA Mortgage
According to Veterans United Home Loans, this is what a VA loan is;
The VA loan is a $0 down mortgage option available to Veterans, Service Members and select military spouses. VA loans are issued by private lenders, such as a mortgage company or bank, and guaranteed by the U.S. Department of Veterans Affairs (VA).

source: veterans united home loans
USDA Mortgage
The writers over at NerdWallet have a good explanation of what a USDA mortgage is;
A USDA home loan is a zero down payment mortgage for eligible rural homebuyers. USDA loans are issued through the USDA loan program, also known as the USDA Rural Development Guaranteed Housing Loan Program, by the United States Department of Agriculture.

source: nerdwallet
As you can see, each mortgage helps a different group of borrowers. Knowing which mortgage does what will help you decide, "What mortgage is right for me?"
Fixed-Rate vs. Adjustable-Rate
Under the above types of mortgages, there are two types of loan structures; fixed-rate mortgages and adjustable-rate mortgages (aka ARMs).
What is a fixed-rate mortgage?
A fixed-rate mortgage means that the interest rate you are paying will never change, which means your monthly payment will never change. There are five fixed-rate mortgage options;
30-year fixed
25-year fixed
20-year fixed
15-year fixed
10-year fixed
Most government-backed loans (FHA, VA, and USDA) are fixed-rate mortgages.
What is an adjustable-rate mortgage?
An adjustable-rate mortgage means that at some point in time, your interest rate will adjust, and when that does so, will your payment. Usually, you have a fixed period of 5, 7 or 10 years, and then after the fixed period, the rate and payment will adjust.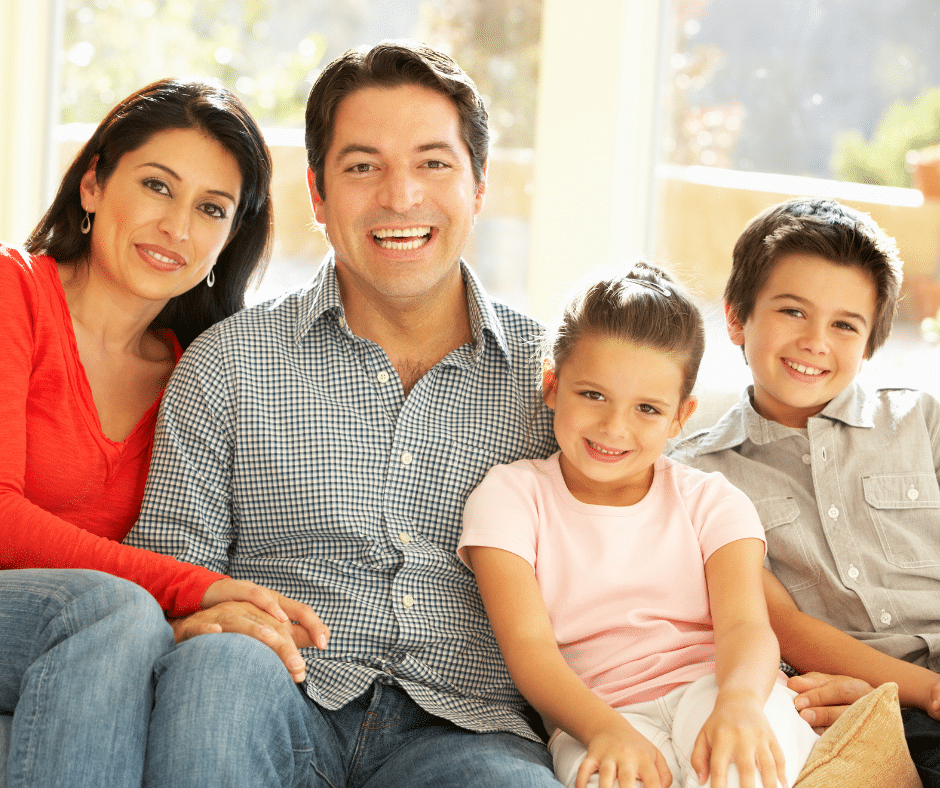 Determine How Long You'll Own The Home
If you say that this will be the last home you'll ever buy and that you never want to do another mortgage again, then you should really focus on a fixed-rate mortgage.
If you plan on selling or refinancing within the next 2-3 years, then you might want to consider an adjustable-rate mortgage. 
Another reason to consider an adjustable-rate mortgage is this; if the rate is significantly lower than a fixed-rate option, then it might be something to consider even if you plan on having the mortgage for a long time. A word of caution makes sure you fully understand all the ins and outs of the adjustable-rate mortgage you are considering. 
Decide On How Much Income You Want To Allocate To A Mortgage
The mortgage industry does have limits on how much of your income can be allocated to your total mortgage payment; however we suggest a more conservative approach.
For those that will not be seeing significant increases in income over the next 5-10 years, we suggest a Debt-To-Income (DTI) ratio of 35%-40%. If your income is expected to grow significantly over the next 5-10 years, then we suggest a DTI of 40%-45%.
Can you get an approval at higher DTI levels?
Absolutely but that doesn't mean you should "max out" your mortgage payment. In some cases, you can go as high as a 50% DTI, but that doesn't leave much left over for other expenses.
And when mortgage lenders figure out DTI, they calculate all your debt (monthly payments) and your total house payment. Your total house payment is your mortgage, property insurance (broken into 12 payments), property insurance (broken into 12 payments), and if you have one, your monthly HOA fee. 
Even if you are not adding your property taxes and property insurance to your monthly payment, an underwriter will still calculate your DTI this way.*
Match Your Situation To The Right Mortgage Program
Choosing between a USDA, VA, FHA, or Conventional loan is not as difficult as you might think.
USDA:
The only homeowners that should consider a USDA mortgage are those that live in rural – agricultural areas. If you don't, then cross this one off the list.
VA:
The only homeowners who can access the VA mortgage program on those that are in the military or have previously served in the military. If that doesn't apply to you, then you can cross this program off the list.
FHA:
If you have one, some, or all of the following, then you may want to consider an FHA mortgage. 
less than perfect credit
lower-moderate income
a low down payment
And if you currently have an FHA mortgage, you really should consider the FHA Streamline refinance loan program, one of the best refinance programs in the mortgage industry.
Conventional
Now, remember there are two types of Conventional mortgages, Conforming and Non-Conforming. If your loan amount is at or below the Conforming loan limit for your county, then you should consider a Conforming loan. 
If your loan amount is about the Conforming loan limit, then you should consider a non-conforming loan (aka – Jumbo home loan).
Additional Considerations For Homebuyers and Homeowners
Here are some additional considerations for both homebuyers and homeowners.
Homebuyers And Homeowners
Do you have a conforming loan amount or a jumbo loan amount?
Is the property a Single Family Residence, a Townhome, a Condominium, or a Multi-Unit property?
How is your credit, and should you consider improving it before moving forward with a new mortgage?
Should you impound your property taxes and insurance?
Specific To Homeowners Refinancing Their Mortgage
If you're taking cash out, what's it for, and how much do you need?
Are you truly receiving a net benefit from the refinance?
What was the total amount of fees you paid with your last mortgage transaction?
Do you qualify for a Property Inspection Waiver (no appraisal)?
Some people find it helpful to make a "pros" and "cons" list when it comes to making the decision on what mortgage is right for them.
It's a good way to see each loan and how the different programs may impact you positively and/or negatively. It's also important to work closely with your loan officer as he or she will be able to provide additional insight as to which mortgage is right for you.
How To Shop Mortgage Lenders
Now that you've decided on what options are best for your financial situation, it's time to shop for mortgage lenders. Here are several tips on how best to shop for mortgage lenders.
Go to the Better Business Bureau website and check every lender you're getting a quote from. If they don't have an A or higher rating, you might want to consider another lender.
Verify their license information with the NMLS.
Find a Loan Officer at the company that has at least five years of experience.
Read reviews on Zillow and Google.
Ask lots of questions. If the loan officer doesn't seem interested in answering the questions, then it's probably time to find a new Loan Officer to work with.
When you get your quote, make sure you ask, "what are the total fees – for everything?" 
Following the above tips will really help you shop for mortgage lenders to work with. Any loan officer can quote a super low rate, but can that loan officer actually close at those exact terms?
Finding a highly-rated company and an experienced loan officer will put you in a better position to get the best mortgage possible.