JB Mortgage Capital is an "Accredited" business with the Better Business Bureau that has an "A+" rating. We also have a "AAA" rating with the Business Consumer Alliance (BCA) and Kevin O'Connor has a "FIVE STAR" rating with Zillow and Mortgage101. Our company is fully licensed with the state of California and NMLS. The company has built a strong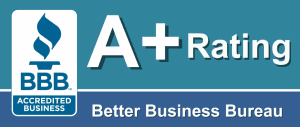 reputation within the industry and has made significant strides to bring the best possible mortgage terms to each and every client. JB Mortgage Capital, Inc. also uses the latest technology to ensure a quick and efficient transaction.
One of the main things that separates us from the competition is that our clients get one-on-one personal service from application to closing. What exactly does that mean? From day one until the day your loan closes you will work with one loan officer; and you will not be passed from person to person each step of the process. No more explaining something 4 or 5 times, no more missing documentation and no more delays while the next department gets caught up! Most mortgage companies do this; each step you get moved to a different department, and it causes a lot of issues – especially if you're trying to close fast. Here is the link to our mobile website for phones and tablets.
Kevin O'Connor is licensed with the State of California along with the National Mortgage Licensing System (NMLS), he has 15 years of experience in the mortgage industry, and he has funded millions of dollars in mortgage loans. Fixed rate, Adjustable rate, 30 year or 15 year year mortgages – Mr. O'Connor has a wide array of products to offer.  Low California Home Loan Rates are what he offers and there are never any junk fees associated with the loans he provides to his clients. He prides himself on providing industry low mortgage terms and a high level of customer service to each and every client.
Mr. O'Connor grew up in Southern California, enjoys sports and spending time with his family. Mr. O'Connor follows the financial markets closely and can provide insight as to the possible direction of mortgage rates so that you have an opportunity to obtain the best possible loan. At any point in time during the loan process Mr. O'Connor invites you to ask questions to ensure you're up-to-date and informed. From multi-million dollar transactions to $100,000 transactions, Mr. O'Connor has the knowledge, experience and ability to find the best possible mortgage terms for his clients. Not hearing back from the loan officer you're working with? Contact Kevin O'Connor today and see the difference in working with a loan officer who always responds promptly to his clients.  JB Mortgage Capital, Inc is definitely a reputable California mortgage company.
Putting Clients First
We pride ourselves on providing superior customer service and creating satisfied customers. We work hard to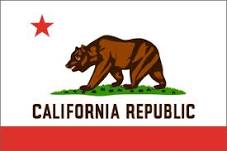 satisfy the mortgage needs and exceed the expectations of our customers.
Lower Mortgage Costs Through Cutting-edge Mortgage Origination Technology
Our customers save money and close their loans quickly because we employ the most advanced mortgage technology available. In a rush? Not a problem. We can close your loan fast (21-30 days). The Internet, advanced mortgage processing software, and automated mortgage underwriting systems are coordinated to speed the mortgage process and deliver the best rate and terms.
Highest Quality Mortgage Services
From mortgage processing and underwriting, to loan closing and funding, our expert mortgage staff will efficiently expedite your entire transaction. We'll keep you informed every step of the way. We're committed to building rewarding, long-term customer relationships. With that in mind, you'll receive the highest quality mortgage services.
Meeting Every Challenge
We rapidly respond to new opportunities made available in today's dynamic mortgage markets. As a result, the requirements of our mortgage customers are consistently met through mortgage underwriting flexibility and delivery of unique mortgage programs. We often identify niche mortgage programs that are essential to satisfying individual mortgage customer needs.