Serving All Of California:
JB Mortgage Capital, Inc. is a mortgage company that serves all of California; from San Diego California to northern the county of Del Norte. We offer industry low mortgage rates along with one-on-one personal service from application to closing. We are one of the very few mortgage companies in the State of California to obtain an "Accredited" status with an "A+" rating at the Better Business Bureau; along with our "AAA" rating with the BCA, and a five star rating with Zillow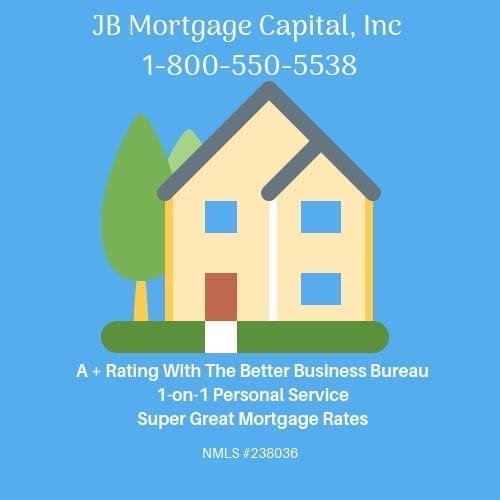 and Mortgage101. We are licensed with the California Department of Real Estate and the National Multistate License System (NMLS). Living in California you're presented with a lot of opportunities to compare mortgage companies and we hope you consider us when you're looking for your next mortgage quote. We offer a wide variety of loan programs and we take the time to listen to what you need and then figure out the best way we can help achieve your goals. We encourage our clients to ask questions and we do our best to respond quickly. We're available by phone, email, website or on Twitter @Rates01.
JB Mortgage Capital, Inc. was founded in 2007:
Our company values the role we play in finding our clients a low rate mortgage. We have a wide variety of both fixed rate and adjustable rate loan programs so we are confident that we can find the right mortgage for you. We'll take the time to listen to your individual situation and then take the time to go over our loan programs to make sure you have the opportunity to find out which program is best for you. Whether it's your first time buying a home or you're a seasoned real estate investor, we can help. Understanding your mortgage program is essential; do not hesitate to ask any questions about the mortgage you are considering.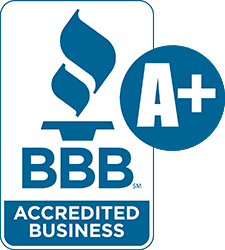 The mortgage industry changes almost daily and we are on top of those changes. Working with an experienced mortgage consultant will ensure your transaction goes as smooth as possible. California is a great place to visit and live. Californian's have many options when it comes to where to live! Mountains, desert, beach, urban, countryside and the list goes on.
Is Now A Good Time To Refinance?:
This probably one of the most common questions we receive and we have some information on our website that may help you make that determination. Not every situation is the same and we take the time to discuss scenario's, questions you should ask and an action plan to help our clients make that decision.
Below are some good tips clients should know before looking for a new mortgage:
Credit:
Review your credit history before you apply for a mortgage loan. Understanding what is on your credit report will provide you with

vital information you need to shop for a new loan. If there are any errors, be sure to correct them especially if the errors are causing your interest rate to go up. If you have credit card balances above 35% of your credit limit, try to pay them down 60-90 days prior to applying for a home loan. Once you go above a 35% ratio, it starts to negatively affect your credit. Work with a solid California mortgage company to make sure you have the best information.
A.P.R.:
When looking for the best California home loan rates, don't get entangled in the initial "A.P.R. Trap"! Not all Mortgage Consultants calculate the A.P.R the right way, as some don't even know how to provide an accurate A.P.R. To get your best reading of the cost of the loan just obtain all the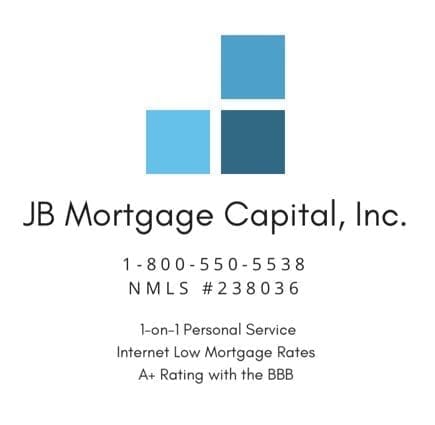 fees and costs in writing. If you would like Mortgage Updates; please be sure to check back with us frequently as we strive to provide the most up-to-date mortgage information.
Daily Interest:
Another important tip to remember when you complete your transaction, be aware that you will pay daily interest to your new lender. This interest is charged on all new first lien mortgages and starts the day the loan is funded. Ask ahead of time what the Mortgage Consultant expects the daily interest charges to be. Since a specific closing date has not been set the daily interest estimate will most likely chance when you close your mortgage. Always make sure you receive a full disclosure package when you first moved forward with your new mortgage. It's required by law and also provides you with the details of the loan and your rights as a borrower in the State of California.
Looking for important information about cities throughout California?
Check out our reviews of these great California cities:
| Simi Valley | Woodland Hills | Chula Vista | Escondido | Downey | Palo Alto | Torrance | Pasadena | Los Angeles | Long Beach | Ventura | Thousand Oaks | Glendale | Oxnard | Bakersfield | Riverside | Sacramento | San Jose | Carlsbad | Oakland | San Diego  | San Bernardino | Anaheim | Ontario | Fresno | Salinas | Santa Maria | Camarillo |San Francisco | San Mateo | Modesto | Sunnyvale | Santa Ana | Irvine | Santa Barbara | Chico | Santa Cruz | Stockton | Porterville | Fremont |