We are a top-rated mortgage broker in California that serves the entire state; from San Diego to the northern county of Del Norte. We offer industry-low mortgage rates along with one-on-one personal service from application to closing.
Five-Star Rating With Zillow
A+ Rating With The Better Business Bureau
AAA Rating With The Business Consumers Alliance
Loan Officer Kevin O'Connor Has 17+ Years Of Experience
Also, we are one of the very few top-rated mortgage brokers in the state of California to have an A+ rating and obtain an "Accredited" status Better Business Bureau. We encourage our clients to ask questions and we do our best to respond quickly. We are licensed with the California Department of Real Estate and the National Multistate License System (NMLS).
Living in the Golden State you're presented with a lot of opportunities to compare mortgage brokers in California and we hope you chose us.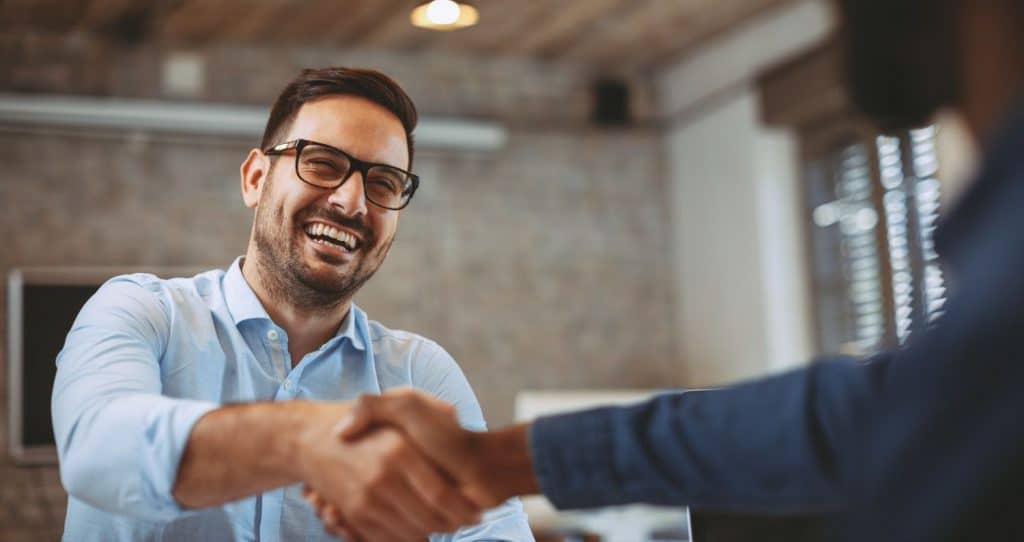 JB Mortgage Capital, Inc. Was Founded In 2007
As a top-rated mortgage broker we truly value the role we play in finding our clients a low-rate mortgage rate. We have a wide variety of both fixed-rate and adjustable-rate loan programs so we are confident that we can find the right mortgage for you.
We'll take the time to listen to your individual situation and then find solutions to your home mortgage needs. Whether it's your first time buying a home or you're a seasoned real estate investor, we can help.
Conventional Mortgage Loans
We offer a wide variety of conventional loan products which include both Freddie Mac and Fannie Mae Conforming loan programs. As a mortgage broker in California, we are dedicated to providing the complete package – low rates, efficient process, and great service.
FHA Loans
If you are considering an FHA loan then you've found the right place. As a top-rated mortgage broker, we believe we offer one of the most comprehensive FHA loan guides on the internet. Like many other top-rated mortgage brokers in California, we offer the regular purchase and refinance options as well as the 203(k) renovation/repair loan and the streamlined refinance option as well.
Homeowners:
If you are considering a refinance then you've found the right mortgage broker to work with. We have endless possibilities with the various mortgage programs, industry-low fixed and adjustable mortgage rates, and our unique one-on-one personal service.
Homebuyers:
From First Time Home Buyers to seasoned investors; we have the ability to meet your mortgage needs. As a top-rated mortgage broker, we offer industry-low mortgage rates and personal one-on-one service. And we can close most purchases in as little as three weeks; sometimes less! We offer a comprehensive first-time homebuyers guide (one of the best guides on the internet) and if you have additional questions please do not hesitate to ask.
Better Business Bureau:
Here is where you can check our Better Business Bureau rating. We've been a top-rated mortgage broker with the BBB since 2011.
Request A Quote
The Great State of California
As almost everyone knows, there's a tremendous amount to see, do, and experience in California. In addition to being America's most westward state, California is America's most populous and economically diverse state; this diverse economy is the fifth-largest in the world and ranks just above the United Kingdom.
The Golden State also boasts a staggering number of must-see national parks, sights, amusement parks, activities, beaches, and restaurants to visit, and as a result, more and more vacationers than ever before are kicking back and having fun in Cali.
When the volume and quality of these activities are considered, their true appeal and value become apparent. And the best way—the only way—to consider the value and quality of California's offerings is to take a brief look at what each highly touted city brings to the table.
As appealing as the following California cities' are, they are hardly all the offerings featured in the state; there are plenty of other destinations and cities in California, and these destinations bring with them a unique set of positives and characteristics.
Being a top-rated mortgage broker in California means providing low rates and the best service. That is something we've done for over 17 years.
Southern California
Southern California is legendary in its unique way of life. Below you'll find tons of great information about southern California; its cities, its beaches, and its activities. The opportunities are plentiful in Southern California which is why millions of people call it home.
If you are looking for low mortgage rates in southern California then contact me directly at 1-800-550-5538. We offer low rates, fast closings, and exceptional service. When it comes to finding the best mortgage broker in California you have many options to choose from. If there is anything we can do to earn your business just let us know.
Los Angeles, California
Southern California's Los Angeles is a great place to start. LA is known for its bright lights, excitement, and limitless commercial possibilities (what with Hollywood being home to some of the biggest names in show business), but in truth, there's an outlet for every type of visitor to enjoy—not just movie buffs. Universal Studios Hollywood might be based on movies, but the riveting rides, games, and things to see contained in the park are sure to entertain all comers.
The Hollywood Walk of Fame provides an opportunity to learn about and honor the most famous and successful stars in history, and the Santa Monica State Beach affords beachgoers a slice of beautiful, pristine, untouched natural beauty, including soft, clean sand, warm, enticing water, and an air of comfort and sophistication.
Art lovers would be wise to stop by The Getty, a free, exhilarating art exhibit that showcases some of the greatest European and American art in world history. To see a complete span of art, from the fifteenth century through the present day, the 20-acre Los Angeles County Museum of Art should do the trick. Last but certainly not least, the Los Angeles Zoo is a one-of-a-kind collection of rare, exotic, and eye-catching animals—over 250 species are kept on the property, to be precise.
Los Angeles is home to two world-class universities; the University of California, Los Angeles (UCLA) and the University of Southern California (USC).
And let's not forget about the beaches! Los Angeles is world-renowned for its beaches; Venice Beach, and Santa Monica State Beach are just two of many outstanding beaches in the LA area.

Pasadena, California
Pasadena is a science and history lover's paradise. Excellent outdoor nature, including the pristine mountains and walking opportunities of Mount Wilson Trail, Eaton Canyon Natural Area Park (which features some of the most telling glimpses of California's native vegetation and animals), Eaton Canyon itself, which will change the way one thinks of—and appreciates—canyons, and Arlington Garden, which boasts the best of Cali's drought-proof plants and foliage. Then there is the world-famous "Old Town Pasadena"; rich in history and with a modern twist. Here residents and visitors can shop, eat and find great entertainment along the streets of the original Pasadena (all the current businesses are modern).
Museum-wise, the Norton Simon Museum contains one of the finest private art collections in the world, and The Gamble House, although not a museum per se, may as well be, given the one-of-a-kind insight it provides into the architectural and design qualities of American and Californian ingenuity.
Long Beach, California
Long Beach's name tells potential visitors everything they need to know. The coastal city features the best of beaches, water, and sun-filled fun. The Aquarium of the Pacific is a fantastic waterfront collection of rare and exotic sea creatures, and Long Beach Waterfront, Catalina Express, and Naples Island are perennial-favorite water-based activities, stops, and places to relax. For more breathtaking nature and outdoor phenomena, visitors should head to the El Dorado Nature Center. And to give furry friends a chance to get in on the excitement, Rosie's Dog Beach is worth stopping by.
Long Beach, California is home to the Queen Mary: One of the most majestic cruise ships ever built. Construction started in the 1930s and its maiden voyage was on May 27, 29136.
Being a cultural hub, Long Beach features cuisine and history from around the world, but it's the city's Earl Burns Miller Japanese Garden, which is located on the campus of California State University Long Beach, that is the most awe-inspiring piece of international intrigue. Traditional Japanese plants, landscapes, and more can be seen and enjoyed throughout the rather sizable park. A brief, peaceful break from the hustle and bustle of the big city has never been more aesthetically captivating than it is at the Earl Burns Miller Japanese Garden.
Irvine, California
Orange County's Irvine is similarly decked out with nature, sights, and activities. The city may not have the waterfront access of Long Beach, but what it lacks in ocean coverage it more than makes up for with solitary bodies of water. Balboa Pier, an iconic waterfront destination that offers delicious cuisine, is most definitely worth spending an afternoon at, as is Crystal Cove State Park, a 2,400-acre park that includes a beach, untouched forestland, and plenty of biking and hiking trails.
The Orange County Zoo features eight acres of southwestern animals (and is believed by many to be one of the best zoos in California), and The Wedge is a pristine beach that's famous (or infamous, depending on who is asked!) for its humongous waves, which attract hardcore surfers from around the globe.
Automobile enthusiasts would do well to stop by the Marconi Automotive Museum, which showcases a number of luxury and vintage cars. Plus, the Irvine Regional Park has it all—horses, beaches, bodies of water, an active railroad, biking trails, hiking trails, walking trails, picnic areas, and much, much more. Plus, unlike most parks, dogs are allowed at this location.
Also, the Pretend City Children's Museum in Irvine is an enjoyable way for the whole family to have fun without neglecting the entertainment needs and preferences of the children. Besides, when all is said and done, most adults end up having just as much fun as their kids.
Anaheim, California
Anaheim, California might have—and might is the key here because they're so very many excellent things to do and places to go in California—the best selection of amusement parks and roller coasters in the entire state—and perhaps the entire country. To start, Disneyland, which is comprised of eight different parks, is similarly breathtaking; the biggest and most beloved cartoons and animated films maintain a presence there, and the rides, shows, and atmosphere present are second to none.
Disney California Adventure Park contains countless appealing amusement park rides, and Disneyland Anaheim provides all the traditional thrills and entertainment of the Disney universe. Between the two, even the most diehard Disney fanatics will see something they hadn't seen (or learn something they hadn't known) about their favorite stories and characters.
Adventure City and Luigi's Rollickin' Roadsters might not be as popular as Disneyland, but they are arguably just as much fun, given their high-speed carts, coasters, and rides. Sports fanatics shouldn't think twice about attending a baseball game at Angel Stadium, where the Los Angeles Angels of Anaheim are based. Additionally, skating fanatics—including those who enjoy skateboarding, rollerskating, and rollerblading—should make a point of visiting Vans Skatepark. The official skating park of the world-famous brand, the Vans Skatepark consists of 20,000 square feet and is completely indoors, making it a viable exercise and entertainment option regardless of the weather.
Lastly, this Anaheim attraction breakdown wouldn't be complete without a mention of the Flightdeck Flight Simulation Center. Flight enthusiasts are suited up and prepped like real plane pilots before embarking on the most realistic and adrenaline-pumping flight simulation created yet. If Anaheim visitors can stop by just one destination—and it's a shame if that's the case, but schedules can be (and frequently are) unforgiving—then it should be the Flightdeck Flight Simulation Center. Simply put, nothing else like it can be found in California, the United States, or the world—and past visitors can vouch for this fact.
San Diego, California
Nature fanatics, thrill-seekers, and those who love relaxing (which, truth be told, should be everyone) will feel right at home in San Diego. SeaWorld San Diego offers a glimpse into the wondrous world of aquatic life, and Balboa Park, a tremendous outdoor park spread across 1,200 acres that includes the San Diego Zoo, waterfront views, eateries, museums, and a whole lot more, can provide days upon days of meaningful and pleasant entertainment. The USS Midway Museum offers visitors an in-depth look at the history of naval and air combat equipment throughout American history, and the San Diego Zoo Safari Park, which is comprised of 1,800 acres (and isn't connected to the San Diego Zoo), is essentially an opportunity to see thousands of rare and non-indigenous Asian and African animals in a specialized habitat; an opportunity, in other words, to embark on a safari that many individuals fly across the globe to experience.
The must-see spots don't end there, however, as San Diego also features the Cabrillo National Monument (a historical lighthouse from atop which Mexico can be seen in vivid detail), La Jolla Cove (an untouched beach), and Belmont Park (a beachfront amusement park that includes games, roller coasters, rides, and snacks), and the Torrey Pines State Reserve (undeveloped land that's ideal for hiking, and allows visitors to spot dolphins, bobcats, and more). All these spots are worth checking out, and to summarize San Diego in a single sentence, "There's enough to see and do for several visits."
Central California
From Solvang to Bakersfield to Merced to Gilroy; central California offers unlimited opportunities for those who chose to call it "home". There are beautiful coastal towns that embrace that classic California beach town image to industrial cities as well as agricultural farmland. Central California has something for everyone.
For over 15 years my team and I have offered low mortgage rates in central California along with fast closings and exceptional service. If you are looking to buy a home or refinance a mortgage then contact me directly at 1-800-550-5538 for a no-cost/no-obligation quote.
We're a top-rated mortgage broker with the Better Business Bureau and Zillow and believe every client deserves a low rate AND great service.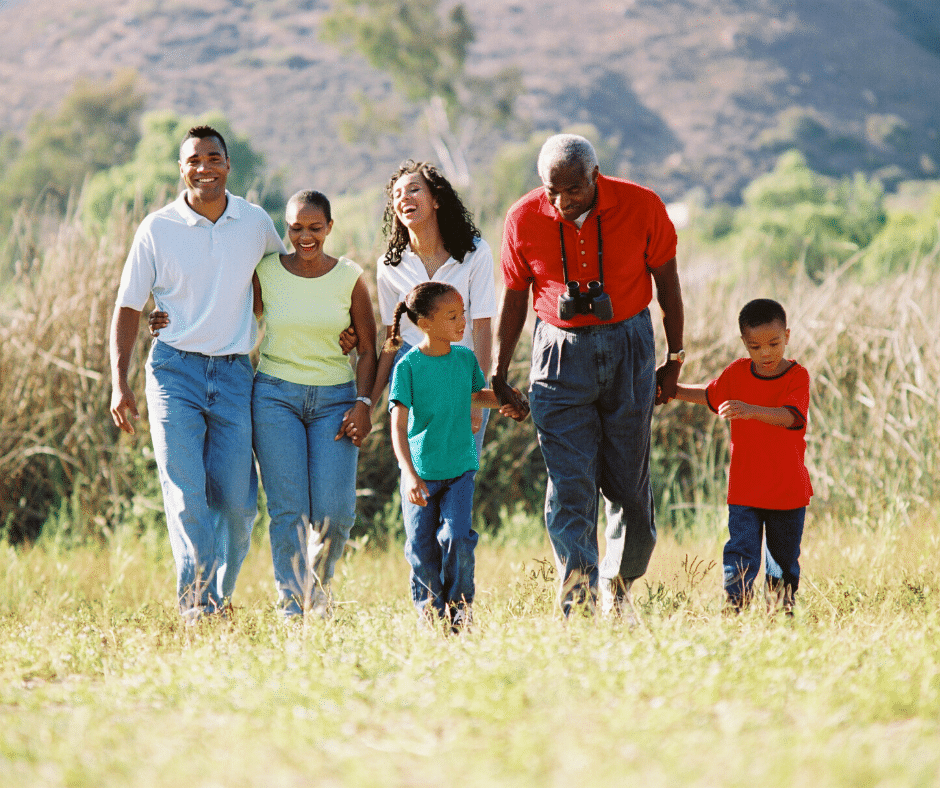 Solvang, California
Located just north of Santa Barbara, Solvang California has fewer than 6,000 residents. The town is a tourist destination for tens of thousands of travelers every year. The town has a strong Danish influence and is in the heart of Santa Ynez wine country.
The downtown area resembles that of a small Danish town. Numerous shops, restaurants, and bakeries are open along with several gift shops.
Bakersfield, California
Bakersfield is north-east of Los Angeles, California, and west of Santa Maria. Over 800,000 people call Bakersfield home and it's considered one of central California's agricultural and industrial hubs.
Along with a good economy, Bakersfield offers lots of outdoor family-friendly activities. Places like River Walk and Lake Ming are two local favorites. A big favorite among tourists is Buck Owens' Crystal Palace. This natural wonder allows for an up-close look at stalagmites, geodes, and rare rocks.
Merced, California
Merced means "mercy" in Spanish. The city is located in the San Joaquin Valley and has over 80,000 residents. Located southeast of San Jose and north of Fresno, Merced California has a diversified economic base. Warehousing and distribution are prominent industries in Merced along with agricultural production.
Milk, Almonds, Chickens, and Cattle are some of the commodities farmers in the Merced area produce. Merced generates more than $3 billion in agricultural goods every year.
Gilroy, California
Do you like garlic? Then you'll love Gilroy. Known as the "garlic capital of the world", Gilroy is home to nearly 60,000 residents. Despite its size, Gilroy has a small-town feel and it offers a wide variety of activities for local residents. Gilroy is just south of San Jose and about 50 miles east of Sant Cruz (and the pacific ocean).
Local favorites include Coyote Lake, downtown Gilroy, and Gilroy Gardens.
Northern California
Of course, the above-listed cities and destinations are just the tip of the iceberg, as northern California is just as jam-packed with awesome sights and activities as the southern portion of the state.
From San Jose, the heart of Silicon Valley to San Francisco to Eureka; northern California offers tremendous opportunities for those living there and those who visit.
We offer low mortgage rates in northern California. This is one reason why we're a top-rated mortgage broker for both refinance and purchase transactions.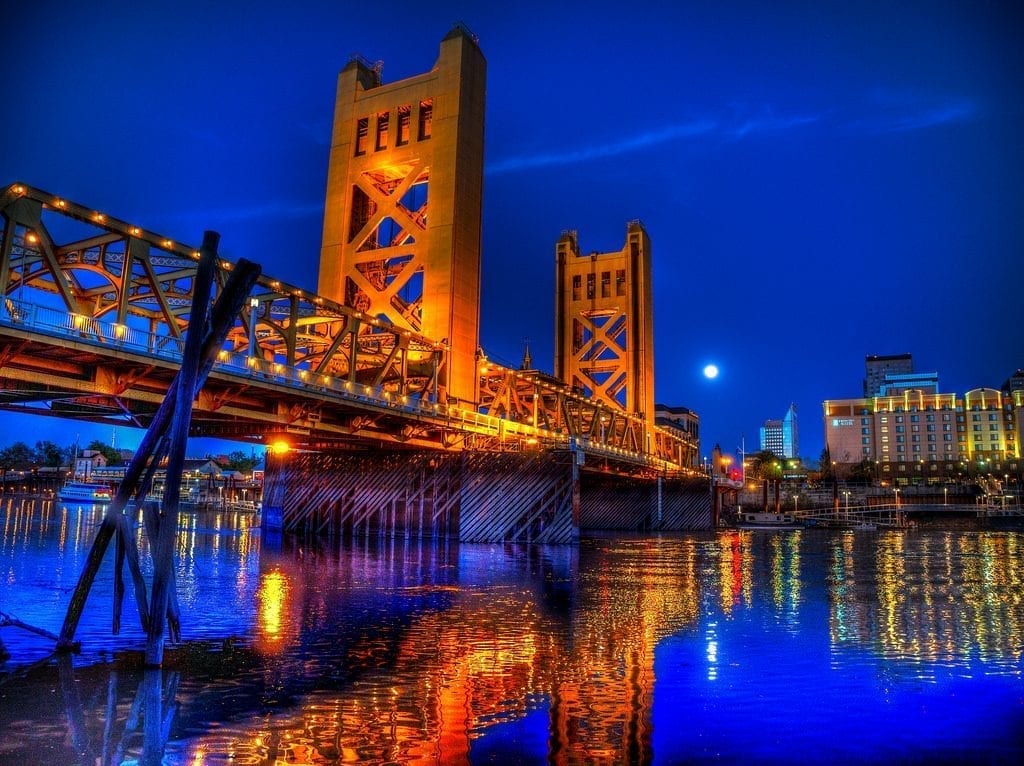 Sacramento, California
Sacramento, the capital of California, is arguably the most underrated destination in The Golden State. The history and culture featured at the California State Capitol Museum, which highlights the nuances and details of California's impressive history, is complemented by the California State Railroad Museum. This museum details the particulars of the locomotive industry and its impact on California. And there is the Crocker Art Museum, an expansive, modern, eye-catching collection of contemporary artistic endeavors.
For additional context into the offerings of these museums and California history, the Sacramento History Museum is recommended. Sacramento's historical significance to the State of California can not be overstated.
The Sacramento Zoo covers 15 acres and is home to a number of endangered species, and Fairytale Town, a park designed specifically for children, will most certainly make for a terrific afternoon.
And to conclude, Sacramento has nature lovers covered. The California State Capitol Park, Discovery Park, Effie Yeaw Nature Center, William Land Regional Park, and many, many others feature unique characteristics but are similar in that they provide uninhibited access to California's abundant outdoor wonders, including bodies of water, animals, plants, and foliage, and much more.
San Jose, California
San Jose serves as the heart and soul of Silicon Valley, and as a result, feelings of accomplishment, limitless possibilities, and innovation aren't hard to come by in the city of over one million residents. However, it'd be a mistake to claim that San Jose's offerings start and end with its tech companies and inventive employees. On the contrary, the city features a unique and welcoming culture and an extensive collection of sights and activities and is most definitely worth checking out for those planning a Cali vacation.
Any San Jose stay would be incomplete without a visit to the Tech Museum of Innovation, which features the latest and greatest examples of technological ingenuity. The Municipal Rose Garden, with its numerous, rose types, colors, and scents will pleasantly surprise even the most seemingly uninterested individuals—those who've never taken the time to admire plants, flowers, or foliage before.
Happy Hollow Park and Zoo contain a number of exotic and rare animals, and the Rosicrucian Egyptian Museum is arguably the most well-reviewed and historically meaningful Ancient Egypt museum in the United States. In short, it's easy to spend hours, days, and weeks in San Jose, so plan accordingly!
San Francisco, California
San Francisco doesn't need an introduction, but some brief opening comments are in order. Nearly one million individuals live in the city, and it's widely believed to be "The Unofficial Capital of Northern California." Gorgeous Pacific Ocean and waterfront views make relaxing in the sun easy and particularly pleasant, and world-class cuisine, sights, and activities attract visitors from around California, the United States, and the world. Unless one plans on making a permanent move to San Francisco, it's imperative that his or her trip be carefully planned, and his or her time be carefully allotted. There's simply so much to see, do, and explore in the city to dedicate several hours to each stop (or even some stops).
The famous Golden Gate Bridge is an ever-appealing sight, and the best part of all is that it can be seen and experienced relatively quickly and for a small cost. Speaking of Golden Gate attractions, Golden Gate Park is a 1,000-acre landscape of healthy green grass, gorgeous flowers, clear-water lakes, thought-provoking monuments, luscious gardens, and more; it's a wonderful place to have lunch and take a relaxing walk.
On the other hand, perhaps no place in history has been as unsettling as Alcatraz Island, which is located a mile and a half off of San Fran's shore and is home to the infamous prison of the same name. Guided tours allow visitors to learn the gritty details of one of the most vilified locations in the country. Sports lovers should make a point of heading to a San Francisco Giants baseball game at AT&T Stadium, and the Aquarium of the Bay affords visitors an opportunity to get an up-close and personal look at San Fran's unique aquatic life, while also contributing to the preservation and continued health of these creatures.
California, The Ideal Destination:
With all this in mind, it isn't difficult to see why California is regarded by so many as the ideal vacation destination. The best part of all is that the mentioned sights, places, and activities represent just a small portion of what California has to offer. Besides plenty of other sights and activities, the state is a hub of delicious cuisine, kind locals, and solid amenities.
Check out our reviews of these great California cities:
| Simi Valley | Woodland Hills | Chula Vista | Escondido | Downey | Palo Alto | Torrance | Pasadena | Los Angeles | Long Beach | Ventura | Thousand Oaks | Glendale | Oxnard | Bakersfield | Riverside | Sacramento | San Jose | Carlsbad | Oakland | San Diego | San Bernardino | Anaheim | Ontario | Fresno | Salinas | Santa Maria | Camarillo |San Francisco | San Mateo | Modesto | Sunnyvale | Santa Ana | Irvine | Santa Barbara | Chico | Santa Cruz | Stockton | Porterville | Fremont |