A California cash-out refinance pays off your current mortgage with a new mortgage that has a higher loan balance. The cash-out you receive after closing can be used for home improvement projects, debt consolidation, and education expenses.
Below, you'll discover the current California cash-out loan requirements and the benefits of a cash-out refinance.
Cash-Out Refinance Requirements
Here are the current California cash-out refinance requirements underwriting will use when evaluating your loan application. It's important to know that these requirements are the minimum standards.
620 credit score (or higher)
Minimum loan amount: $150,000
Maximum loan amount: $2,500,000
A debt-to-income ratio of 45% or less (ideally below 40%)
Primary residence, secondary residence, and investment properties
Single Family Residence, Condominiums, and Multi-unit properties (up to four units) are allowed
Loan To Value Ratio of 80% or less
Documentation – one or two years of income documentation, two most recent bank statements, a copy of your current mortgage statement, and a copy of your homeowner's insurance declarations page (or contact information for your homeowner's insurance agent).
Timeline to closing: three to four weeks
Conventional home loan, FHA home loan, and VA home loan options. We also offer a bank statement home mortgage option.
Previous Bankruptcy and/or Foreclosure are allowed under certain circumstances.
The California cash-out requirements are subject to change without notice. For the most up-to-date list of requirements, please get in touch with Loan Officer Kevin O'Connor at 1-800-550-538 or complete the form below.
Request A Customized Quote
Cash-Out Refinance Benefits
There are many reasons a homeowner may want to consider a California cash-out refinance, and here are some of those reasons.
Payoff high-interest credit card debt and/or personal loans
Cash for unexpected expenses
Consolidate a 1st and 2nd mortgage (or equity line)
The cash-out funds for home improvement purposes
To cover education and medical expenses
Starting a business
Buying an investment property
Whatever your reason, making sure the new loan terms make financial sense is essential. Never do a cash-out refinance to buy clothes, jewelry, or take a vacation and always make sure you work with a top-rated mortgage broker.
Paying off High-Interest Credit Card Debt or Personal Loans
Many homeowners have significant credit card debt, especially after a major remodel. Credit card companies often offer 0% interest for a limited time, and then it moves up to 12% or even 16% or possibly higher.
A California cash-out refinance might be the answer if you have significant credit card debt or a high-rate personal loan. Using the equity in your home to lower your interest rate could be a wise decision.
Not only will your overall monthly debt payment be lower, but you'll also be paying a lower interest rate on that debt you transferred over to your mortgage. The critical thing to remember when paying off your credit card debt is not to charge those cards back up.
Combine a 1st and 2nd Mortgage (or Equity Line)
Combining a 1st and 2nd mortgage makes a lot of sense for some homeowners, especially if it's an equity line of credit.
Sometimes, it makes sense to have a 2nd mortgage, and sometimes, it doesn't. If you have a 2nd mortgage with an interest rate that could adjust soon or if it's significantly higher than what the current market is offering, you may want to consider a California cash-out refinance to combine the two loans.
And if you don't want to go back to a 30-year fixed mortgage, then look at a 20-year or 15-year fixed mortgage term, which will enable you to pay off your home faster.
Cash-Out Refinance For Home Improvement Purposes
For many homeowners in California, there are projects around the house that need to be completed. Upgrading your home (like a kitchen remodel) is a great way to improve the home's value.
If you have the funds available to do that, great; if not, why not use the equity in your home? Most loan programs offer a California cash-out refinance option for homeowners to improve their homes. In fact, FHA has a specific program for this in which a homeowner can borrow up to 110% of the home's future value. It's called the FHA 203(k) loan program.
Educational And Medical Expenses
It's no secret that the cost of going to college has skyrocketed over the last decade. Educational expenses are significant, especially if you have more than one family member attending college.
What seems to be going higher than education expenses?
Medical expenses! Whether it's the cost of co-pays and out-of-pocket deductibles to surgery to medical emergencies…it's getting costly to receive medical care.
A cash-out refinance might be the solution for covering educational and/or medical expenses.
Starting a Business
Do you have a fantastic idea for starting a business but need money to get it off the ground? Then a California cash-out refinance might be an excellent solution for starting a business. It's important to remember that your plan is to ease your way into the new business and not quit your current job the day after your refinance closes.
Getting approved for a cash-out refinance to help you start a business depends on your ability to show a current income source, and the expectation is that you will hold on to your current source of income while the business grows.
And on your next mortgage transaction, you'll want to look into your self-employed mortgage options.
Buying an Investment Property
Do you have a dream of owning an investment property? Owning an investment property is a great way to build wealth.
As a homeowner, you can do a cash-out refinance to obtain the necessary funds for a downpayment. The critical thing is this: a lender will require you to have an agreed-upon contract to purchase a home before you consider closing your cash-out refinance.
Why? Because the monthly expense for the new investment property gets factored into your debt-to-income ratio.
The good news is that lenders typically allow a certain percentage of current market rents to be used as a form of income to help with qualification.
So if the new rental property is expected to provide $2,000 in rent, then a lender may allow $1,500 to be used as part of your qualifying income. And the market rents for the area are taken from the appraisal of the rental property. Make sure you discuss this with your Loan Officer to ensure you'll qualify.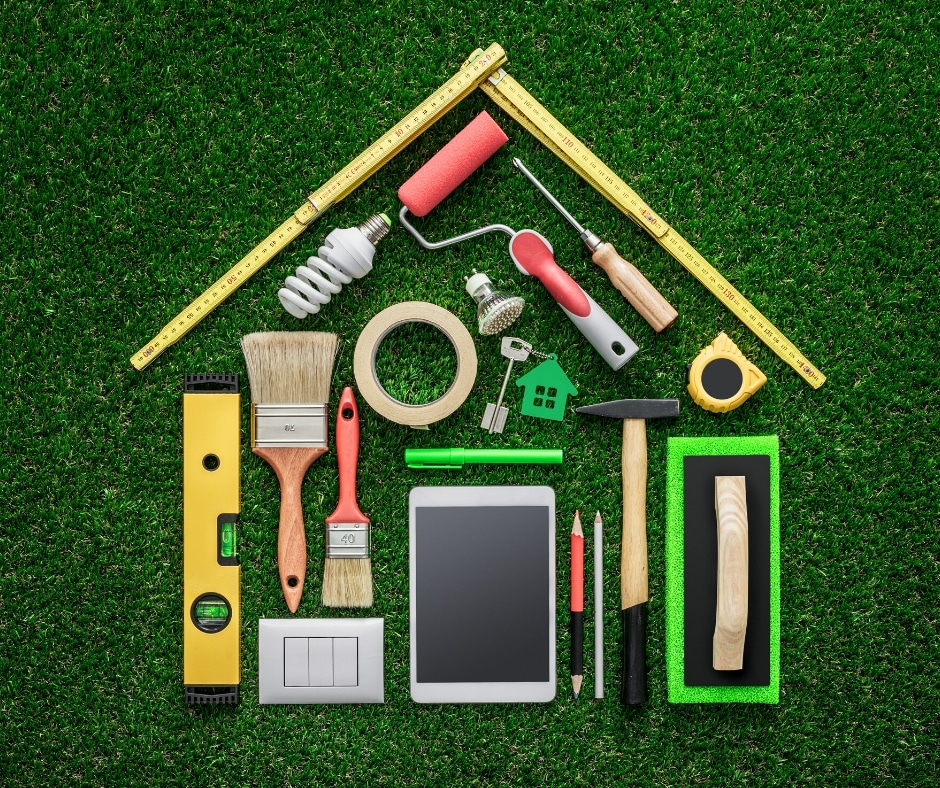 Is a California Cash-Out Refinance For You?
The best way to determine if a California cash-out refinance is for you is to make a pros and cons list. List all the benefits of doing a cash-out refinance in one column, and in the second column, list all the negatives associated with a cash-out refinance.
If you are having trouble making the final decision, it might be a good idea to include your Loan Officer in the decision process. At the end of the day, if the benefits outweigh the negatives, then a cash-out refinance should be something you consider.