Refinancing Your Mortgage In California:
The reasons to do a refinance are usually different from one homeowner to the next. Some homeowners look to refinance to obtain a lower mortgage rate. Others look to refinance their current mortgage to get cash out so they can improve their home. Others look to refinance so they can shorten the length of their mortgage from a 30 year fixed rate mortgage to a 15 year fixed rate mortgage. At JB Mortgage Capital, Inc. we offer low rate mortgages to homeowners in the state of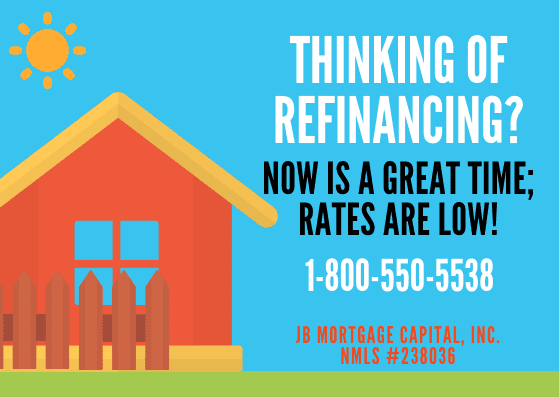 California. We're a top rated mortgage company with the Better Business Bureau (A+ rating and we are accredited). We also have a "AAA" rating with the Business Consumer Alliance (BCA) and a five star rating with Zillow and Mortgage101. We employ the latest technology to ensure we keep our costs low and the process quick. Making sure our clients are 100% satisfied is our top priority which is why we work one-on-one one with all our clients. We truly enjoy assisting our clients with obtaining the best possible mortgage rate.
The Lowest California Refinance Rates:
Every consumer is looking for the lowest California refinance rates and at JB Mortgage Capital, Inc. we strive day in and day out to provide that to our clients. It starts with how we utilize the latest technology to not only help close your transaction as fast as possible but also to help keep our costs down. We also have a unique way of doing business as well that provides the client with a better overall experience and further reduces our costs when it comes to processing your application. Most mortgage companies will pass you from one department to the next during the loan process. In some cases the borrower will work with as many as 4 or 5 different people. At JB Mortgage Capital, Inc. you will work with one person from loan application to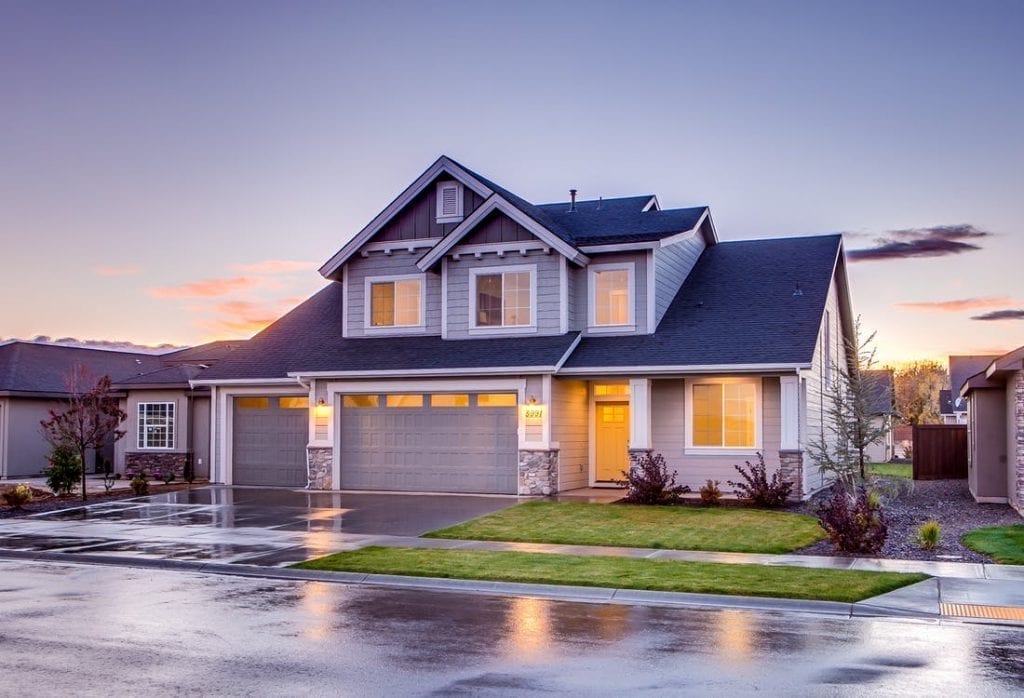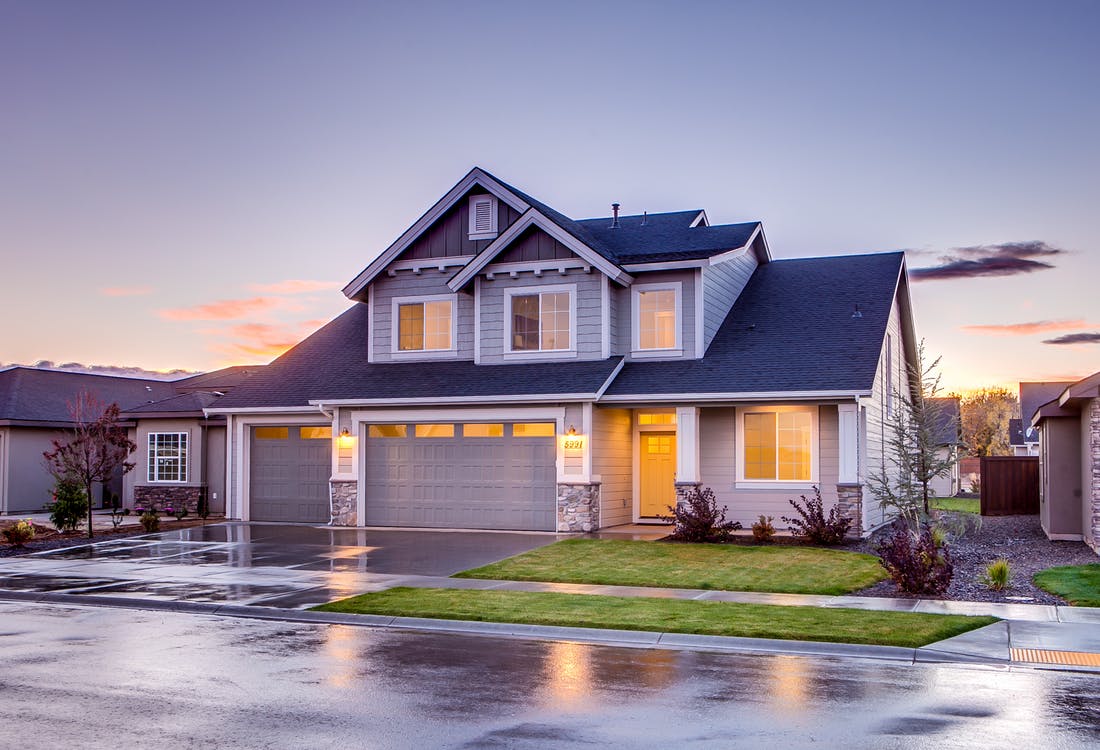 closing. You will always know who to call or email and this allows for a much smoother refinance process. Since we don't have "loan processors" this also keeps our costs down.
Team of Professionals:
Our team of professionals works hard to make sure each refinance transaction goes smoothly and closes on time. JB Mortgage Capital, Inc. specializes in providing great California home loan rates for FHA, Conventional and Jumbo loans. We have the knowledge to locate the best possible terms and understand what is needed to ensure your refinance closes exactly as promised. With over 14 years in the mortgage industry; Loan Officer Kevin O'Connor and his team put the client first. We listen to what our clients needs are and then find solutions.
Great Loan Programs:
30 Year fixed rates, 20 year fixed rates and 15 year fixed rates are our most popular products. We do offer a 10 year fixed rate mortgage as well. We offer a wide range of fixed rate products so that we can secure the best possible mortgage rate possible. Adjustable rate mortgages (ARMs) are another option for clients and the most popular adjustable rate loan programs seem to be the 7/1 and 10/1 ARMs.  This gives the client a lower rate when compared to a 30 year fixed and has a longer fixed rate period than the traditional 5/1 ARM. Most ARMs are based on the 1 year LIBOR (as of 2019) and just in case a client prefers a shorter fixed term we do offer the 5/1 ARM as well. If you're looking to refinance your current mortgage into our best low rate mortgages feel free to contact us for a no obligation – no cost quote. We offer fixed and adjustable rate mortgages for owner occupied, second and non-owner occupied homes. We are a California mortgage company that offers low California mortgage rates to each and every client. We also offer no cost loans with excellent service!
Notes about California mortgage rates and guidelines:
Mortgage rates vary from state to state and in California mortgage rates tend to be a bit higher than rates in other states.  Not always, but sometimes and it really depends on market conditions. Be sure to receive an update on current mortgage rates prior to locking in terms.
In California lenders generally request an appraisal be done even if you've had one completed in the last 3-6 months. For some transaction an appraisal waiver is granted.
California has one of the largest mortgage markets in the entire country.
Refinance transactions generally take 21-30 days however it could take longer if submission volume is high or if there is a subordination of a second mortgage or equity line.
California refinance volume has been low the last few years however it's expected to increase if mortgage rates remain low in 2019.
Is Now The Right Time To Refinance:
For some homeowners the answer is yes and for others it's no. The most important two questions a homeowner can ask is; what is my current rate/term and what am I looking to accomplish with a refinance? Previously on koloans.com we discussed this and more to help our clients figure out if now is the right time to refinance their current mortgage. If you are not taking cash out or trying to lower your term from a 30 year fixed rate to a 15 year fixed rate then you generally want to see a .50% or more decrease in your mortgage rate. There are cases, especially on large loans, where even a .25% to .375% drop might make sense depending on the structure of their current mortgage and the new mortgage loan they're considering. If you have any questions we encourage you to contact us by phone or through our website. We'll take the time to answer your questions, understand what you're trying to accomplish and then find solutions that meet your needs.