For over seventeen years, we've offered a wide variety of California refinance home loan programs to meet the needs of our clients. Refinancing your home loan has never been easier, and we might be able to close your refinance in as little as three weeks. Our refinance home loan programs cover all of California, including San Diego, Anaheim, Long Beach, Los Angeles, Fresno, San Jose, Sacramento, and more.
Get Approved To Refinance
Quick pre-approval with exceptional service and low rates
Whether you are looking for a Conforming refinance home loan program, an FHA streamline refinance, or a Jumbo refinance program, we have the options to meet the needs of most homeowners in California.
Below you'll discover a wealth of information about the refinance process, our various refinance home loan programs available, a guide to help you decide if now is the right time to refinance, and money-saving refinance tips.
California Refinance Loan Programs
There are many refinance home loan programs; the most popular are Conventional home loans, FHA home loans, and VA home loans.
Conventional Home Loan Refinance Program
There are many different types of Conventional home loan refinance programs. The Conforming loan product from Fannie Mae and Freddie Mac is the most popular Conventional home loan. Other Conventional refinance programs include the Jumbo home loan and the Bank Statement Mortgage loan program.
Conforming Home Loans
What is a Conforming home loan? A Conforming home loan "conforms" to Fannie Mae and Freddie Mac underwriting guidelines and loan amount limits.
A Conforming loan is a Conventional loan; however, as mentioned above, not all Conventional loans are Conforming loans. In the mortgage industry, a Conventional loan is any mortgage loan not in the government-backed mortgage loan category (examples of government-backed home loans are FHA, VA, or USDA mortgages).
A non-Conforming Conventional loan does not have to conform to the underwriting standards and loan amounts of Fannie Mae and Freddie Mac. A Jumbo mortgage loan is the most popular non-Conforming Conventional home loan.
If you have a 700 credit score or higher, you are probably a good fit for Conventional loans.
FHA Home Loan Refinance Program
You should consider the FHA loan program if you have a credit score below 700 and/or have little equity.
Our FHA home loan article covers all the ins and outs of the FHA home loan refinance program, and we encourage you to take the time to discover if an FHA home loan is right for you. You can use the FHA home loan program to refinance a current home loan you already have, even if the current home loan is not an FHA home loan.
FHA home loans can only be used for primary residences, 1-4 units. Rental properties are not allowed.
If you own a multi-unit property, live in one unit, and rent out the other unit(s), you are still eligible for the FHA home loan refinance program.
VA Home Loan Refinance Program
For those that are (or have been) in the military, we offer a low-rate/low-cost VA home loan program.
A VA home loan offers a homeowner the option to refinance their current mortgage even if they have a low credit score and/or a high loan-to-value ratio. And if you qualify, the VA home loan streamline refinance program is a super easy and quick way to lower your home loan interest rate without much effort.
Less Than Perfect Credit Refinance Program
Sometimes people fall on hard times, and their credit report and credit score suffer. We offer a wide variety of less-than-perfect credit refinance programs.
Just because you have less-than-perfect credit doesn't mean you can't do a refinance. At JB Mortgage Capital, Inc., we work directly with consumers throughout California that have fallen on hard times and try to help them improve their financial situation. Having less-than-perfect credit does not mean you can't refinance your mortgage.
Here are some basic facts that someone with less-than-perfect credit may find useful
If you live in California and have a credit score above 600, we have several refinance programs that might put you on a better financial path. Sometimes we may be able to go below a 600 credit score.
Unlike other mortgage companies in California, we do not charge excessive points/origination fees.
Our refinance home loan programs never have any junk fees.
We can also discuss a long-term plan to ensure this is not just a short-term solution. When you complete a refinance, it's essential to make a long-term financial plan to access other refinance programs with better home loan rates in the future.
You may be able to add your high-interest credit card debt to your mortgage, potentially saving you hundreds or even thousands of dollars per month.
As you can see, having less-than-perfect credit does not mean you're stuck with what you have when it comes to refinancing your mortgage. Living in California means you have options, and we'll take the time to learn how we can best help you and discuss the options that best suit your needs.
Available Refinance Terms
There are many refinance terms available. The most popular refinance terms are the 30-year fixed term, 20-year fixed term, and 15-year fixed term. We also offer a 10-year fixed term; however, not many homeowners take advantage of the shorter-term mortgage due to the high payment.
We offer a wide range of fixed-rate products to secure the best possible refinance home loan interest rate.
Adjustable-rate mortgages (ARMs) are another option for clients, and the most popular adjustable-rate term seems to be the 7/1 ARM. A new refinance home loan where a homeowner moves into the 7/1 ARM term is a fantastic solution for those looking to save money each month.
This gives the client a lower interest rate when compared to a 30-year fixed and has a longer fixed-rate period than the traditional 5/1 ARM. Most mortgage lenders that offer ARM home loans switched to Secured Overnight Financing (SOFR) back in 2021.
See Current California Refinance Rates
Reasons To Refinance
Here we break down the six main reasons you may want to refinance a home loan.
A Lower Home Loan Interest Rate
Obtaining a lower home loan refinance rate is one of the main reasons a homeowner would want to consider a refinance home loan. Some homeowners believe refinance rates need to be at least 1%+ lower to consider a refinance. As you will see below, that is not the case. A refinance home loan can be beneficial even if you lower your interest rate by less than 1%.
For example, suppose you had a 4.50% 30-year fixed-rate mortgage (with an original loan amount of 300k) and could refinance into a 30-year fixed-rate mortgage at 4.00%. In that case, you could save over $7,000 on your home loan monthly payments (dependent upon your new loan amount) over the first five years and over $14,000 in the first ten years.
Does it always make sense to refinance with less than a 1% drop in the interest rate?
No, but it is worth looking into if you can drop your interest rate by .50% or more. The value of the refinance also depends on the amount of fees being charged to do the refinance.
Consolidate High-Interest Debt
Paying off high-interest debt like credit cards, personal loans, and car loans might put you in a better long-term financial position.
Refinance home loan interest rates are generally much lower than un-secured high-interest debt; sometimes, the interest savings is thousands of dollars per year. Matching you with various refinance home loan programs will open the door to huge savings.
One of the essential parts of consolidating high-interest debt with a cash-out refinance is to make sure you do not incur new debt after the refinance closes.
Home Improvement Refinance
You can do a home improvement refinance and add long-term value to the property.
Before starting a home improvement project, evaluate if the improvements will add value to the home. Taking cash out to make home improvements is very common; however, sometimes homeowners don't realize that it doesn't always result in additional value to the home.
Numerous refinance home loan programs allow for this, and finding the right one is as simple as discussing your options with your Loan Officer.
Shorten The Term Length
If you have a 30-year fixed home loan rate or a 20-year fixed home loan rate, you may want to consider shortening the length of your mortgage to a 15-year fixed home loan rate or a 10-year fixed home loan rate.
The main benefit of shortening the term length with a refinance home loan is that you'll pay less total interest; however, your payments are usually higher. Always keep this in mind when moving to a shorter term and make certain you can afford the higher payment.
Getting Rid of PMI or MI
Let's say you bought your home with less than 20% down and now have 20% or more equity. You may want to consider a refinance home loan to get rid of your PMI (or MI if it's an FHA home loan).
An FHA home loan is an excellent program for those that need it; however, when there is an opportunity to get rid of the Mortgage Insurance premium, it's something you should strongly consider. Sometimes, a homeowner can save $200 – $400 per month without lowering their interest rate if they refinance their current mortgage.
Moving From an Adjustable-Rate to a Fixed-Rate
If you have an adjustable-rate mortgage, you may want to consider a refinance of your current home loan and look at your fixed-rate refinance home loan options.
Adjustable-rate mortgages are popular in California and provide many benefits; however, the rate adjusts after a certain number of years. To protect yourself, you'll want to refinance well before the adjustment period.
When moving from an adjustable to a fixed-rate mortgage, make sure you keep your closing costs low and review all the refinance home loan programs available to you.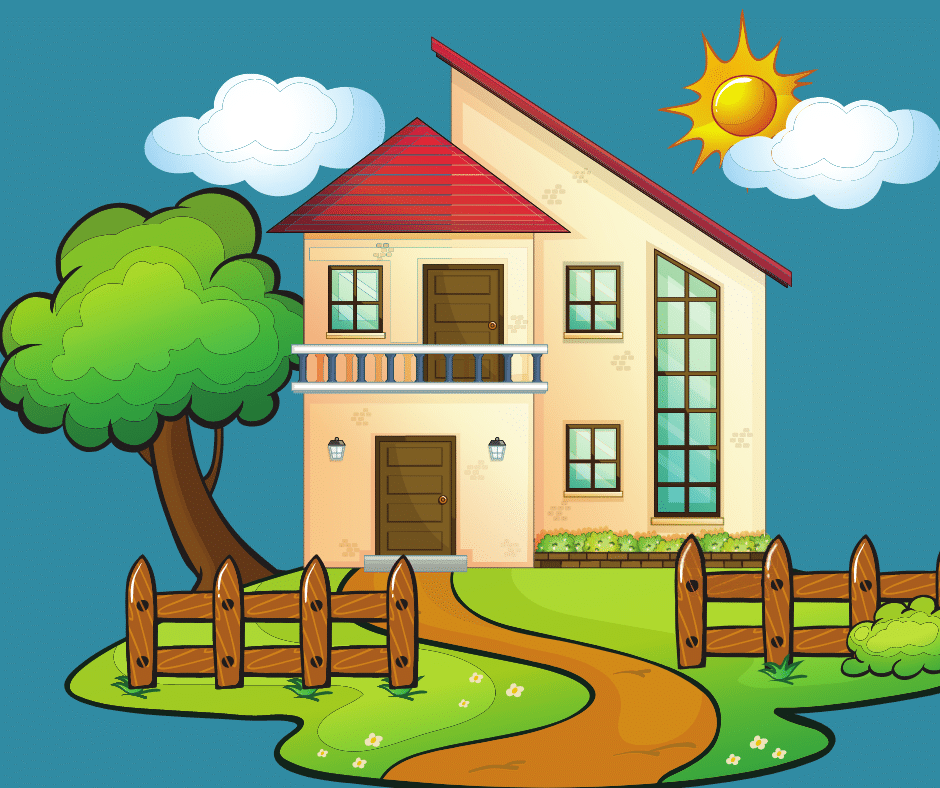 When Not To Refinance
We covered when it was a good time to consider a refinance home loan; now, we'll touch on when it's not a good idea to refinance your current home loan.
You're Moving Soon
When you look to refinance your home loan, you'll want to ensure you're not moving in the next six months. If you are planning on moving, your best option will probably be to stick with the mortgage you have unless the interest rate is high and current home loan interest rates are really low.
You're in The Middle of Remodeling Your Home
If you are currently remodeling your home, you might want to wait until the remodel is done or close to being done (within a few weeks) before you start your refinance home loan application.
While a homeowner can sometimes obtain an appraisal waiver with a refinance, you have to get an appraisal done most of the time. If the work is significant, the mortgage company will request it is completed before the refinance closes.
You're Close to Paying Off Your Mortgage
If you have less than ten years, you may not want to do a refinance unless the interest rate is significantly lower than what you currently have or there's a need to do a cash-out refinance.
Make sure the refinance rates are low enough to ensure the new loan makes sense. Other than that, you probably want to avoid doing a refinance.
The Costs Associated With The Refinance Are Too High
When doing a refinance, you want to look at the term, interest rate, payment, and costs associated with doing the refinance. Doing a refinance with significant costs is rarely a good idea.
Always do a break-even analysis to determine how long it will take to make up for the costs associated with refinancing and determine if that time frame is acceptable to you.
What is a Break-Even Analysis?
It's a simple way to see if the cost associated with your new home loan will be recouped in an acceptable period of time.
For example, if your current monthly payment is $1,500.00, the expected monthly payment on your new home loan is $1,200.00, and you have $3,875 in total fees, how long will it take to recoup the costs (aka break-even) associated with the new refinance home loan?
Here is the simple equation to get the answer: $3,875(cost)/$300(savings per month) = 12.91. So it will take thirteen months to recoup the cost, and from month fourteen on, you will realize the true savings associated with the transaction.
Five Money-Saving Tips
Here are some refinance money-saving tips to help you save money on your next transaction.
First Money Saving Refinance Tip
Make sure you work with a well-respected mortgage company with a wide variety of California refinance programs. It only takes a few minutes to check their Better Business Bureau rating and other online resources. Avoid companies with questionable reputations. You can also check with the California Department of Real Estate.
Second Money Saving Refinance Tip
Ask questions, lots of them!
Before moving forward with the home loan process, you must fully understand your quote. It would help if you also had a clear vision of the process and timeline, so make sure you ask questions…after all, it is your loan.
Third Money Saving Refinance Tip
Before you apply ask the Loan Officer when the rate is locked in. Some home loan lenders won't lock in your interest rate until you close. Others will lock it in when you first apply. We allow our clients to choose when to lock in, at application, during the process, or when the refinance is ready to close.
Knowing when your rate and terms are locked in could save you thousands of dollars and prevent closing delays.
Fourth Money Saving Refinance Tip
When doing a refinance, it's crucial to have a team of professionals around you during the refinance process.
For example, our team of professionals works hard to ensure each refinance transaction goes smoothly and closes on time. JB Mortgage Capital, Inc. specializes in providing low rates, fast closings, and exceptional service.
You might not know it, but many things can go wrong during a refinance process, and that's why having an experienced team of professionals in place is so important. Experienced mortgage professionals listen to the client's needs and then find solutions.
Fifth Money Saving Refinance Tip
Be open to suggestions from the Loan Officer on how to best structure the home loan to your benefit. And only send in the documentation that is requested. If you cannot locate the exact document the Loan Officer is asking for, then discuss that with them before sending in additional documentation.
When you begin your refinance transaction, remember these refinance tips.
Get Approved To Refinance
Quick pre-approval with exceptional service and low rates.
Is Now The Right Time To Refinance?
For some homeowners, the answer is yes, and for others, it's no. The most important three questions a homeowner can answer when considering various refinance programs are these;
What is my current rate/term?
What am I looking to accomplish with a refinance?
How many months will it take to recoup the closing costs with a break-even analysis?
If you want to refinance, it's important to answer the above questions honestly.
Previously on koloans.com, we discussed this and more to help our clients figure out if now is the right time to refinance their current mortgage. If you are not taking cash out and are not trying to lower your term from a 30-year fixed rate to a 15-year fixed rate, you generally want to see a 0.50% or more decrease in your home loan interest rate.
There are rare cases, especially on large home loans, where even a .25% drop might make sense depending on the structure of the current mortgage and the new home loan they're considering.