Are you looking to refinance your current mortgage? The reasons to do a refinance are usually different from one homeowner to the next. Some homeowners look to refinance to get a lower mortgage rate. Others look to refinance their current mortgage to get cash out so they can improve their home. Others look to refinance so they can shorten the length of their mortgage from a 30 year fixed rate mortgage to a 15 year fixed rate mortgage.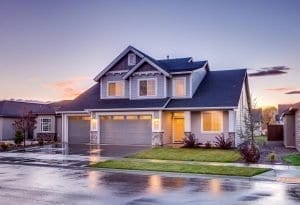 At JB Mortgage Capital, Inc. we offer low rate mortgages to homeowners in the state of California. We're a top rated mortgage company with the Better Business Bureau (A+ rating and we are accredited). We also have a "AAA" rating with the Business Consumer Alliance (BCA) and a five star rating with Mortage101. We employ the latest technology to ensure we keep our costs low and the process quick. Making sure our clients are 100% satisfied is our top priority which is why we work 1 on 1 with all our clients. We truly enjoy assisting our clients with obtaining the best possible mortgage rate.
Our team of professionals works hard to make sure each refinance transaction goes smoothly and closes on time. JB Mortgage Capital, Inc. specializes in providing great California home loan rates for FHA, Conventional and Jumbo loans. We have the knowledge to locate the best possible terms and understand what is needed to ensure your refinance closes exactly as promised. 30 Year fixed rates, 20 year fixed rates and 15 year fixed rates are our most popular products. We do offer a 10 year fixed rate mortgage as well. We offer a wide range of fixed rate products so that you can secure the best possible mortgage rate possible. We know that in California you have many options and we strive to make sure we earn your business. Contact us today for a no cost – no obligation quote at 1-800-550-5538.
Adjustable rate mortgages (ARMs) are another option for clients and the most popular adjustable rate loan programs seem to be the 7/1 and 10/1 ARMs.  This gives the client a lower rate when compared to a 30 year fixed and has a longer fixed rate period than the traditional 5/1 ARM. Most ARMs are based on the 1 year LIBOR (as of 2017) and just in case a client prefers a shorter fixed term we do offer the 5/1 ARM as well.
If you're looking to refinance your current mortgage into our best low rate mortgages feel free to contact us for a no obligation – no cost quote. We offer fixed and adjustable rate mortgages for owner occupied, second and non-owner occupied homes. We are a California mortgage company that offers low California mortgage rates to each and every client. We also offer no cost loans with excellent service!
Some general notes and facts about California mortgage rates and guidelines:
Mortgage rates vary from state to state and in California rates tend to be a bit higher than rates in other states.  Not always, but sometimes and it really depends on market conditions.

In California lenders generally request an appraisal be done even if you've had one completed in the last 3-6 months.

California has one of the largest mortgage markets in the entire country.

Refinance transactions generally take 30 days however it could take longer if submission volume is high or if there is a subordination.

California refinance volume has been extremely high the last few years and any increase in loan volume will be dependent on interest rates and the overall health of the economy.
California refinance homeowners might qualify for Day 1 Certainty from Fannie Mae.  From a previous post on koloans: "Fannie Mae, the mortgage giant backed by the federal government, has many programs that allow homeowners to refinance their current fixed rate or adjustable rate mortgage and many mortgage programs that allow buyers to obtain a great mortgage loan to buy that dream home. At JB Mortgage Capital, Inc. we offer many of these Fannie Mae mortgage refinance and purchase options. One new mortgage loan program is "Day 1 Certainty". Introduced in 2017; the Day 1 Certainty mortgage loan program is to reduce the amount of paper a borrower for a new mortgage has to provide; speed up the approval process and provide a clearer picture on appraisal waivers." Continue Reading