We are the ideal partner for California homebuyers. Low rates, fast closings, and exceptional service. With our streamlined home loan approval process, we can close your purchase transaction in as little as 3-4 weeks. We cover all of California from San Diego to the northern border with Oregon.
In addition to our low rates, fast closings, and exceptional service, we offer various down payment options (as little as 3% down) and a wide variety of home loan programs for California homebuyers, including those with less-than-perfect credit.
Whether you are buying a primary home, a secondary home, or a one to four-unit rental property, we have the ability to match your needs with an outstanding home loan.
Get Approved To Buy A Home
Quick home loan approval with exceptional service
The Homebuying Process
California homebuyers must have a good understanding of the homebuying process before they make an offer on a home. Review the step-by-step guide below for a better understanding of the process.
First Step: Getting Pre-Approved
Once you've decided on a mortgage company to work with, you'll then want to get pre-approved.
California homebuyers must obtain pre-approval for a new mortgage because you'll need a pre-approval letter to present your offer. Getting pre-approved should only take a day or two (from completing the application and turning in your documentation).
Here is a list of documents California homebuyers will need to get pre-approved.
The pre-approval letter you receive will usually list your name, current address, and the amount you are approved for. Additional information may include your credit score and the down payment size.
Second Step: The Accepted Offer!
Once you have your accepted offer, it's time to move fast. You'll need to get your inspections done, an appraisal, and the loan underwritten by your lender. After the offer is accepted, the lender will send out the initial disclosures. It's a good idea to review these disclosures and discuss any questions you may have with the Loan Officer.
When buying a home, it's somewhat common to see generic numbers in the initial Loan Estimate. The reason is that sometimes the title and escrow company does not have their initial fees established before the disclosures go out.
So in cases like this, the home loan lender will use the fee schedule from an escrow and title company they have access to. Later in the process, the fees will be updated after the title and escrow company the seller selected turns in their fees to underwriting.
Third Step: Your Conditional Loan Approval
After the disclosures are signed/dated, the file moves on to underwriting. If you have to do an appraisal, that process has also started. Usually, within two to seven days of submitting a file to underwriting, you'll receive your conditional approval.
The approval is conditional because the loan is not ready to close, and the underwriter has issued the conditions that need to be cleared before closing. Once the Loan Officer has the conditional approval, they will contact you to review the conditions.
Fourth Step: Closing
Once everything has been signed off, and all conditions are cleared, the file is ready for closing. Generally, it takes about 3-4 days for a home loan lender to issue loan documents to escrow (and escrow sets up a time to sign them).
It takes a few days because the lender needs to do a compliance check and verify your employment. They also have to coordinate the closing with escrow.
Once that is completed, the home loan lender issues loan documents to escrow, and then escrow will contact you to arrange for a closing time. You'll then sign loan documents with a notary and wire your closing funds to escrow. Once that is all done, your loan can close, and you take ownership of the property.
Available Home Programs
Here are the four main home loan programs for California homebuyers.
We suggest California homebuyers explore all their options before deciding on which loan program is best for them.
Get Approved To Buy A Home
Quick home loan approval with exceptional service and low rates.
Options For First-Time Homebuyers
If you are a first-time hombuyer we have one of the best online resources. Here is what you'll learn:
CA Homebuyer Programs: There are three main California first-time homebuyer loan programs. I cover the essential requirements and qualifications for each home loan program.
Down Payment Assistance: The California Finance Agency has a specialized California first-time homebuyer Down Payment Assistance program.
The Home Loan Process: This is an overview of the home loan process and how to stay on top of your first mortgage transaction.
Mortgage Calculator: This is my simple-to-use home mortgage calculator. With this house finance calculator, you can figure out your monthly payment.
How To Get A Lower Rate: Here, I give you ten solid ways to lower your home loan interest rate. A better rate means you'll pay less interest during the loan.
Frequently Asked Questions: In this section, I answer California first-time homebuyers' most common questions. Like – What are impounds?; When is my rate locked?
Why First-Time Homebuyers Need A Great Team: Having experienced and trustworthy professionals working on your behalf is a key ingredient to a successful transaction.

Source: California First Time Homebuyer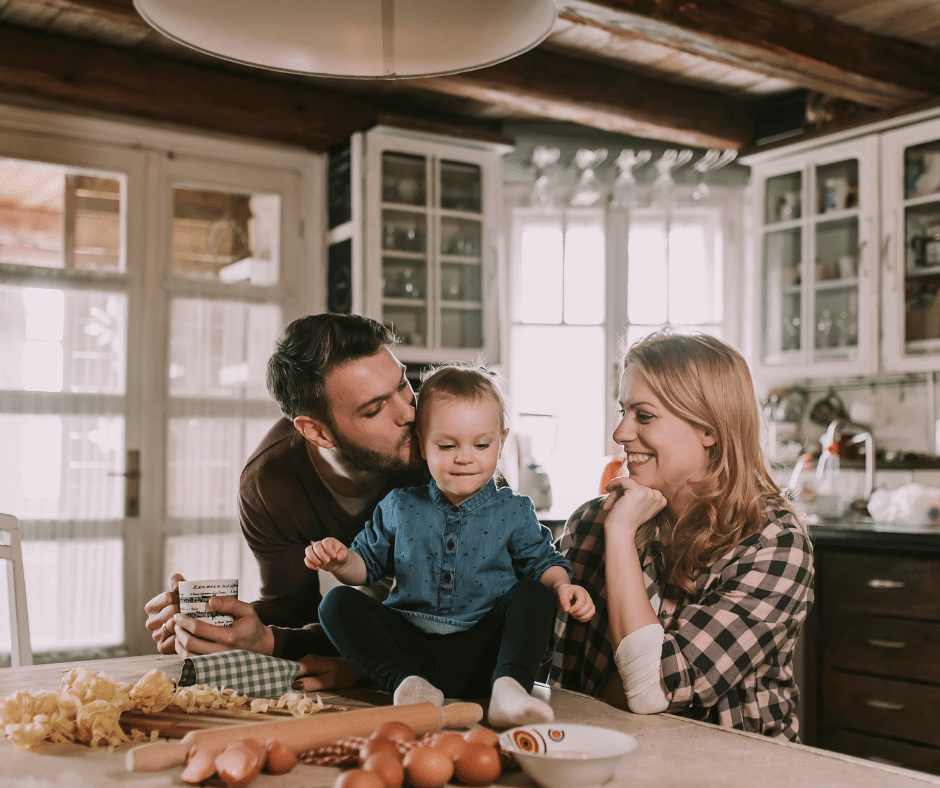 Steps to a Low Interest Rate
Here are seven simple ways to help California homebuyers obtain the lowest possible interest rate.
Review Your Credit
Pull your credit reports and see if you need to fix anything. Look for;
Late payments
Credit cards with over 30% of the credit line outstanding
Collections
Errors
Bring all late payments current, pay your balances down, work out collections with the collection agency, and dispute errors with the credit bureau.
The higher your credit score is, the lower the interest rate lenders can offer you. Your credit score shows how risky (or not risky) you are.
Save Money For A Down Payment
The more money you have invested in your home, the lower the risk the lender takes. You're more likely to make your payments on time or find ways to do so if you're at risk of losing your own money.
You don't need a twenty percent down payment, but anything you can afford to put down will lower your home loan interest rate. And saving for a down payment is not as hard as you think.
Choose a Shorter Term
If you can afford a term shorter than 30 years, do it. The less time you borrow the money, the less risk the lender takes. 10-year and 15-year home loans have the lowest home loan rates, but any term shorter than 30 years will save you money.
Make sure you can afford the higher payment since you must pay more principal to cover the shorter term, but your bottom line will be much lower with the lower interest rate.
Lock-In Your Home Loan Rate
Don't leave it to chance. Once you have a sales contract and a loan pre-approval, you can lock in your home loan interest rate. A basic rate lock is for 30 days. It's the cheapest way to lock your rate.
If you're 30 days or less away from closing, lock your rate when they hit your target rate. Since rates often change (sometimes multiple times a day), you could lose your target rate if you don't lock it.
Consider Paying Discount Points
If home loan interest rates aren't low enough when you need to lock your rate, consider buying the rate down. One point usually cuts your interest rate down 0.25%, but it varies by lender. One point is one percent of your loan amount. For every $100,000 you borrow, one point is $1,000. For example, to lower your rate by 0.5%, you'd pay 2 points or $2,000 per $100,000 borrowed.
Discount points are like prepaid home loan interest. You pay the home loan interest upfront and then enjoy the lower home loan interest rate for the life of the loan.
Stabilize Your Qualifying Factors
Lenders look at more than your credit score (although it's one of the most important factors). For example, lenders may charge you higher interest rates if you have a high debt-to-income ratio or unstable employment.
Before you apply for a mortgage, stabilize all aspects of your loan. Lower your debt-to-income ratio (pay down your debts), ensure your employment and income are stable and maximize your credit score.
Pay Your Closing Costs
Some home loan lenders offer a zero closing cost loan.
You bring no money to the table, and the lender covers your closing costs. In exchange, you pay a higher interest rate. If you're trying to keep your rate low, pay the closing costs and take the interest savings. You could save up to 0.5%+ on the home loan interest rate.
What If You Can't Get a Low Home Loan Interest Rate?
If you don't qualify for a low home loan interest rate, that's okay. Take the higher rate (assuming you qualify) and consider refinancing when your situation improves.
For example, if you can improve your credit over the next couple of years, you may qualify for a better home loan interest rate in a few years. The same is true if you have a high debt-to-income ratio right now. If you work on paying your debts down, you may qualify for better rates in the future.
Review The APR
Don't mistakenly focus on the interest rate and forget about the APR.
The APR shows the total cost of the loan in combination with your interest rate. The final number is a percentage, just like your interest rate. You could get a loan with a low-interest rate but excessive closing costs, pushing the APR significantly higher.
There is one big problem for those that only look at the APR.
During the quote process, the Loan Officer may not calculate the APR correctly, so it's essential to keep that in mind and avoid solely depending on the APR to make an informed decision.
Bottom Line
California homebuyers need to consider what they want from their loan and determine how long they'll keep it. If this is your forever home, you'll want the lowest home loan interest rate possible. This will save you the most money over the long term.
If you plan on moving in a few years, the interest rate is less important, and the costs are more important.
Look at the big picture and determine what you need to make your loan work for you. Interest rates constantly change, and lenders charge different rates for different situations.
California Homebuyer Resources
Below are some additional resources for California homebuyers.
Consumer Protection
In our Consumer Protection section, we cover the mortgage process and key disclosures California homebuyers should know before they apply for a mortgage.
How Your Credit Score Impacts Your Mortgage Rate
Your credit score dramatically impacts the mortgage rate you are quoted. Review the credit score ranges lenders have and how these ranges can affect your mortgage rate.
30-year vs. 15-year Fixed; Which is Better for California Homebuyers?
If you need assistance determining which loan term is best for you, please check out our guide to deciding on a 30-year or 15-year fixed mortgage rate.
Homebuyer Key Mortgage Terms
Understanding the key mortgage terms could save a California homebuyer thousands of dollars. Take five minutes to learn standard mortgage terms to help you better understand the mortgage process.
Self-Employed Borrowers
If you are self-employed, or a 1099 employee, you'll want to review our guide to getting a mortgage when you're self-employed.
Bank Statement Mortgage
If you are a self-employed business owner, a 1099 employee, or a seasonal employee and have difficulty documenting your income with tax returns, then the Bank Statement Mortgage program should be something you consider.
The program allows you to document your income using bank deposits instead of having to provide tax returns.
Mortgage Tips California Homebuyers
Here are three tips that can save you thousands of dollars on your next transaction.
Homebuyer Tip #1: As a California homebuyer you should only work with top-rated companies that have an A- rating (or higher) with the Better Business Bureau. Also, take a few minutes to do some research on the Loan Officers as well. We suggest working with someone with at least five years of experience (preferably ten).
Homebuyer Tip #2: Mortgage rates can change daily; in fact, they can change multiple times in a day if the market is volatile. When you lock in your rate/terms, get that in writing. Some mortgage companies (not us) will only lock in terms when you're ready to close. That's super risky on a purchase transaction.
Homebuyer Tip #3: When buying your next home, set your short, medium, and long-term goals ahead of time. Trying to figure this out on "the fly" will only result in poor decisions. Making sure you secure a great mortgage is essential to your financial future. Planning ahead can only make that job much more manageable.
And don't hesitate to talk with your Loan Officer and ask for any suggestions on how to best structure your new home loan.
Tracking Mortgage Rates In California
At JB Mortgage Capital, Inc. we make it simple for our clients to stay on top of current mortgage rates. Since we understand the importance of locking in a low-rate mortgage we follow the market where mortgage rates originate – the Mortgage-Backed Securities market (MBS).
And if you have any questions about the current market we encourage our clients to call or email for updates. We want to make sure each client knows where interest rates are and how best to proceed with locking in terms.
How Do We Do It?
We utilize the latest technology to ensure our costs are low, and you'll work directly with the same Loan Officer from beginning to end to ensure a quick, smooth and efficient transaction.
Unlike many other mortgage companies, we do not pass you from one department to the next. From application to closing you'll work directly with Loan Officer Kevin O'Connor; it's more efficient and it provides a better experience for the client.
Loan Officer Kevin O'Connor is a trusted resource for mortgage education and information and he has a Five Star rating with Zillow and Yelp.
Need a pre-approval letter? We can have you pre-approved and a letter out in 24-48 hours. If you need it done asap we can usually accommodate a rush and have it done the same day.
These are some of the reasons why we have an A+ rating with the Better Business Bureau and a AAA rating with the Business Consumers Alliance.
Get Approved To Buy A Home
Quick home loan approval with exceptional service and low rates.
Long-Lasting Benefits of Homeownership
Owning your own home provides several long-lasting benefits. In addition to the satisfaction of being a homeowner;
You can build equity
Enjoy certain tax deductions that renters don't have access to
Say goodbye to your landlord
Take control of your living environment for yourself and your family.
Some of the wealthiest Americans in the country made their wealth by owning property. The long-lasting benefits of homeownership are clear, and it can dramatically change the financial outlook for you and your family.
Finding the best mortgage rates and terms is vital for each client we help.
Whether you are a first-time homebuyer or a seasoned investor, koloans.com has an assortment of tools and home loan programs to meet your individual financing needs. Use our easy-to-navigate site, or contact us by phone at 1-800-550-5538.