A Great Place To Call Home:
Anaheim California is home to Disneyland and Disney California Adventure. With a population of 336,000 Anaheim California has a diverse and densely populated city. The summer months can be a bit warm; but not as warm as San Bernardino. Anaheim California is home to the professional hockey team the Anaheim Ducks and the professional baseball team the Anaheim Angeles. Some major companies are located in Anaheim California including AT&T, CKE Restaurants, General Dynamics, Hewlett-Packard, Toyota Financial and Banco Popular. The Anaheim Chamber of Commerce works actively in the community to help promote business growth throughout the city.
Anaheim, California Mortgage Rates:
Low Anaheim, California Mortgage rates and a solid economy have helped push Anaheim home values higher than the national average.
Mortgage Rates - Conforming Loans
Mortgage Rates - FHA Loans
Mortgage Rates - Jumbo Loans
Residents of Anaheim Have Options:
With various options available to residents when looking for a new mortgage; Anaheim California mortgage rates are similar to those found throughout California. Both fixed mortgage rates and adjustable mortgage rates are available to residents of Anaheim California and home values have been high compared to the rest of the country. There are many lending options in Anaheim and at JB Mortgage Capital, Inc. we go the extra mile to provide industry low mortgage rates and top-notch customer service. That is backed by our top rating with the Better Business Bureau and the Business Consumers Alliance. Contact us directly at 1-800-550-5538 for a no cost/no obligation quote.
Request A Low Rate Mortgage Quote:
Sports In Anaheim:
As mentioned; Anaheim California is home to two professional sports teams: The Ducks (NHL) and the Anaheim Angeles (MLB). Also located there is Disneyland; one of the top destinations for anyone visiting Southern California. The top employers include; Disneyland Resort, Kaiser Permanente, AT&T, and the Hilton of Anaheim. Anaheim offers a wide range of dining options and family friendly activities. If you're visiting Anaheim don't forget to check out the Packing District; a great time for all with some fantastic restaurants. Anaheim Convention center hosts a wide range of events including corporate events. Anaheim is one of the oldest cities in California, Gwen Stafani is from Anaheim, and the city actually used to be a small rural town.
JB Mortgage Capital, Inc.:
If you considering a refinance or purchasing a home in Anaheim California feel free to give us a call at 1-800-550-5538. We offer a no cost/no obligation quote for both fixed rate mortgages and adjustable rate mortgages. We have a top rating with the Better Business Bureau, a top rating with the Business Consumer Alliance and more than a dozen years of experience.
How long does a refinance take?: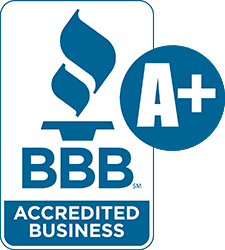 I've heard the following question a lot "How long does a refinance take?"; in fact I hear it almost on a weekly basis and it's an excellent question with ever lender providing their own unique answer. I've heard the stories of 3 – 4 month time frames for loans that were perfect; low loan to value ratio; high credit scores, with high income as a W-2 employee. If you have a "perfect" file your refinance should not take 3 – 4 months. When I tell clients that the general time frame for us is 25-35 days to sign loan documents it's always is followed up by the question, in a surprised tone, "How long does it take to do a refinance with your company?" I know there are many well-known banks that take 90 – 120 days to do a refinance in California however that is not the norm if you take the time to consider some additional lending options.