Mortgage rates in Costa Mesa, California – refinance and purchase transactions.
I have over 15 years of providing low rates, fast closings, and exceptional service. Helping Homeowners Achieve Their Dreams is not just a saying, it's something my team fully believes in. If you are looking for low Costa Mesa, California mortgage rates then contact me directly at 1-800-550-5538.
Mortgage Rates In Costa Mesa, California:
Costa Mesa, California Mortgage Calculator:
Using our Costa Mesa, California mortgage calculator to figure out your monthly mortgage payment is an essential part of buying a home or refinancing a current mortgage. Use our free Costa Mesa, California mortgage calculator to help you determine what you can afford and if you have questions please don't hesitate to ask!
Costa Mesa, California:
Costa Mesa, California (also known as the "City of the Arts") is a medium-sized city in Orange County California with a rather interesting history.
Incorporated in 1953, Costa Mesa was the home of Native Americans who lived in a village they referred to as Lukup until the Spanish settled in the area during the 1800s. After the Spanish-American war, California became part of the United States and soon after Americans began settling in the area where they settled a town called Harper.
The name of this American settlement was changed in 1920 to Costa Mesa.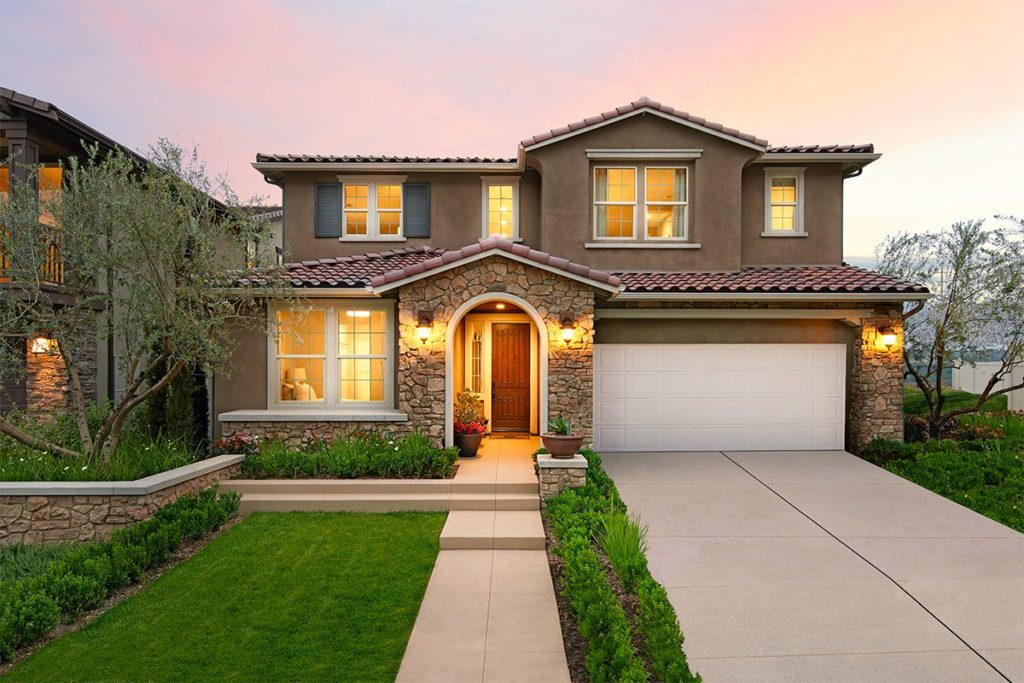 Living In Costa Mesa:
The city of Costa Mesa grew pretty slowly until after the end of the second world war when returning soldiers who trained in the area returned to settle down and start raising their families, it was at this point the population of the city surged.
Since then the city has continued to grow and today the population of Costa Mesa is over 109,000 residents.
Climate and Weather:
Costa Mesa, California is known for its semi-arid climate with this city has mild temperatures all year round. Summers experience very little rainfall although morning fog is common. Most of the city's rainfall occurs during the winter months.
The mild weather with clear hot summer days makes this the ideal city to live for people who enjoy spending a lot of time out of doors whether participating in outdoor activities or simply sitting on their deck or a park bench soaking up the warm sunshine.
Costa Mesa caters to those enjoying outdoor activities since this city has 26 parks, a municipal golf course and is also the home of La Chargers.
Household Makeup:
Costa Mesa like most other cities in the United States is made up of various types of households including single professionals, young married couples, couples with children, Middle age people either without children who have grown children and retired individuals. The city offers something for everyone of every age.
Economy and Jobs in Costa Mesa:
Most of Costa Mesa's economy is based on the retail service industries although there are some other types of businesses located in Costa Mesa. South Coast Plaza is the largest commercial center in the city and Experian is also a major employer.
There are also a number of electronics, pharmaceutical and plastic firms in the area as well as three colleges and a law school of who employ members of the Costa Mesa community.
Financial Statistics for Costa Mesa:
The average household income in Costa Mesa is 10% higher than the average for the rest of California, while the unemployment rate is 53% lower than the state average and slightly lower than the national unemployment rate.
Education:
The city of Costa Mesa has 26 public schools and also Orange Coast College, Vanguard University and National University as well as Whittier Law School (Whittier Law School is now closed).
The top elementary schools in Costa Mesa are Maude B. Davis (Newport-Mesa) and Killybrooks (Newport-Mesa). The top middle school is the Charles W. Tewinkle middle school (Newport-Mesa) and Costa Mesa high school is the top high school in Costa Mesa.
What Are The Best Neighborhoods to Live:
Costa Mesa has many great places to live. Here is a look at the 5 best neighborhoods to live.
South Coast Mesa: The South Coast Mesa neighborhood is located at the North end of the city. Home values here are around $626,000 and residences are a mixture of townhouses, apartments and some single-family homes. There is plenty to do this neighborhood since Wakeham Park is located nearby. This park is a 10-acre park with 2 playgrounds, picnic tables, and a volleyball and basketball court. And the neighborhood is home to the South Coast Plaza (A major shopping center) as well as several large retail chain stores, fast food establishments and sits down restaurants.
Eastside Neighborhood: Another great area to live especially for young single professionals is Costa Mesa's Eastside Neighborhood. Located on the Southeast side of the city this neighborhood has a nice mix of old and new homes. The home values in this area are high with home values estimated at around $1.45 million. Most of the residents in this neighborhood rent their homes. This neighborhood is close to Newport Beach and there are a number of different parks in this neighborhood as well as a lot of trendy restaurants and bars. The public schools in this neighborhood tend to be highly rated.
Westside Neighborhood: Costa Mesa's Westside neighborhood is located just northwest of Newport Beach and west of downtown Westside. Once the industrial center of the city, many of the former warehouses in the area have been turned into trendy restaurants and shops. This neighborhood also includes Canyon Park, a 35-acre park with great hiking trails, picnic tables, barbecues, and playgrounds. Home values in this area run around $851,000 and this neighborhood is considered to be one of the most affordable neighborhoods in the city.
Mesa Verde Neighborhood: Some of the homes in the Mesa Verde neighborhood date back to the 1960s. This neighborhood is the home of the Costa Mesa golf course and Fairview Park, the city's large park having over 195 acres. Inside the park are 2 National cultural resource historic sites as well as 5 district habitat ecosystems, which feature many endangered plants and animals. There are also 7 miles of hiking and biking trails, a miniature railroad and a model plane flying field. The park also hosts a number of special events during the year. Home values in this neighborhood are around $865,000.
Central Costa Mesa Neighborhood: The Central neighborhood is located at South of the South Coast Metro Neighborhood. Homes here are a mix of single-family homes, Condos, Townhouses, and Apartment Complexes. This neighborhood is the home or Orange County Coast College and Vanguard University as well as many of the city's largest businesses. The neighborhood also has an outside amphitheater and several parks including Tewinkle Park a 49-acre park with baseball fields, tennis courts, and a lake. Home values for this neighborhood are around $870,000.
Local Activities In Costa Mesa:
The various parks in Costa Mesa offer a number of opportunities to play sports, enjoy family picnics, and enjoy numerous walking, hiking, and biking trails and lots of small wildlife to observe.
At nearby Newport Beach families from Costa Mesa can enjoy whale watching.
In addition, throughout the year Costa Mesa offers a variety of special events including concerts, plays, storytime for children, Family movies, a farmer's market with a kid's booth Discovery days and much more.
If you are looking to visit or move to Orange County California, then the city of Costa Mesa is definitely a city worth visiting.
Low Costa Mesa, CA Mortgage Rates:
Over the last thirty years, low mortgage rates in Costa Mesa, California have been a big part of the growth and economic development of this medium-sized city. 30 year fixed and 15 year fixed mortgage rates tend to be the most popular mortgage rates.
Adjustable rate mortgages and 10 year fixed mortgage are not as popular however some homeowners still take advantage of those low rate programs.
Additional California Cities:
If you're looking for additional information on another Southern California city please be sure to visit the main Southern California page.