Your credit rating is a very important aspect of mortgage lending.
Your credit rating gives the mortgage company information about whether or not you be able to repay the money you're borrowing. Sometimes people think their credit rating is great when in fact it's not due to some miss payments and/or a high level of credit card debt.
At JB Mortgage Capital, Inc. we're happy to help our clients achieve a higher credit rating than what they currently have so if you have any questions please be sure to let us know.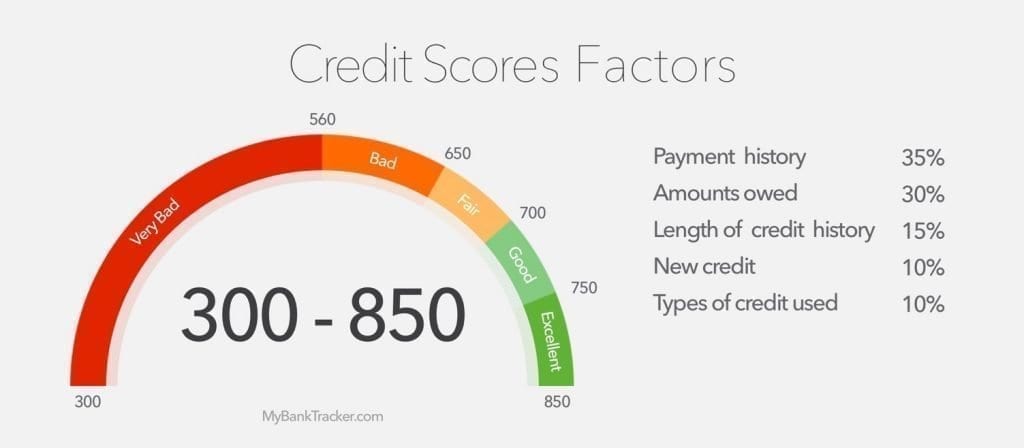 The Specifics
Here are the specific reasons why your credit rating is so important when applying for a home mortgage:
It is one of the main factors in your approval
It is one of the main factors on what interest rate you receive
When it comes to underwriting there are the three C's: Credit, Capacity and Collateral. The first C is self explanatory, the second C has to do with your income and your total debt payment per month (including your home) and the third C has to do with the value of your home. Your underwritten approval and the interest rate you are approved at start with the three C's. There is no getting around it; it's hard fact.
It's hard to quickly improve your income and/or increase the value of your home but your credit is a different story. You can payoff debt and see a good size jump in your credit score to help secure a low rate.
If there is an error on your credit report you can dispute that and sometimes you can get it removed in as little as 48-72 hours (see "Rapid Rescore" below). Unless you're about to get a promotion you'd have to leave your current job and get a new one to increase your income. And when it comes to a major remodel you should anticipate 3, 6, or even 12 months from start to end.
So how do you improve your credit?
Below are some ideas of what you can do and what you should stay away from doing. Watch out for the scam artist!
Online Dispute
If there is an error on your credit report you can go online to the three major credit bureau's to file a dispute. It helps if you have documentation (like a letter or statement) but if you don't no worries, you can still file the dispute.
The general response time is thirty days and if the dispute is accepted they will remove the error. Sometimes though you have to submit your request for a correction more than one time and unfortunately it doesn't always work.
Rapid Rescore
Mortgage lenders and mortgage brokers have access to "Rapid Rescore" programs that will correct any legitimate error in 48-72 hours. However there is a fee of $50 per item (subject to change), per bureau that is charged however the borrower does not pay for the service. You need written proof that it is an error and they will sometimes call to verify that as well.
This means if Citibank is reporting a late payment but they previously sent you a letter (or you can obtain a letter from them) saying you were never late than that is something that can be used when doing a Rapid Rescore.
Or lets say your credit card balance is zero but it was reported to the bureau's as $5,000 and your limit is only $5,500. Because the balance is almost at the limit it's hurting/lowering your credit score and it might be increasing your interest rate. If you can provide proof your balance is zero (letter, online print out sometimes works as well) then that is something that can be submitted under the Rapid Rescore program.
So to remove one error on all three bureaus, that could cost up to $150.00 and there is not guarantee it will work (all though it usually does – be sure to ask us if you have any questions). Check your credit 1-2 times per year and make sure you're on top of what is being reported. An accurate credit report will help you get the best mortgage possible.
Wipe Away Bad Credit History?
Have you heard or seen the adds from some mortgage companies that claim they can wipe away your bad credit history? They say they can get rid of a bankruptcy, collection accounts, charge offs…etc. Don't believe them and don't waste your money.
Any errors on your report can get removed on your own with a little work. Having an accurate credit report when obtaining a mortgage is important so please advise a loan officer if you notice any errors.
Many potential and current homeowners have paid thousands of dollars to companies to help them remove negative reporting and unfortunately many of them find out that nothing can be done.
As mentioned, with a little work you can get those errors removed and if the bureau's are not removing them then you can look to hire a reputable attorney with a track record of getting errors resolved. Another option is working with your loan officer to get errors removed.
Loan Officers have a different level of access to the bureaus then consumers do and sometimes they can perform a "rapid rescore" which removes error's from your credit report within 24-72 hours.
Some people are going through a divorce and because of this, they miss payments and/or rack up lots of debt. Please be sure to remember that there are long-term affects that can damage your credit report for a long time so please be sure you think things through before deciding how you'll proceed.
Credit Repair Scams
How do you know if you are being scammed by a Credit Repair company?
They want you to pay a large fee (hundreds if not thousands) upfront before doing any work.
They ask you not to have any contact with the bureau directly.
They ask you to try and obtain a new social security number or other fraudulent activities.
If you have errors on your report you can now dispute those errors directly with bureaus online. You no longer have to draft letters and mail the information in.