A Jumbo mortgage can either be a fixed-rate or an adjustable-rate mortgage. The standards for these types of loans are unique from lender to lender. Some of the highest concentrations of Jumbo mortgages in California include San Diego, Orange County, Los Angeles, San Jose, and San Francisco.
What Is A Jumbo Mortgage In California?
A Jumbo mortgage in California is a loan amount above the maximum Conforming loan limit for your specific county. In most counties, the Conforming loan limit is $726,200 (2023) and in high-cost counties, like Los Angeles and Santa Clara county, the one-unit loan limit is $1,089,300.
Jumbo Mortgage Guidelines
Below are some of the general guidelines for Jumbo mortgages in California.
Debt-To-Income Ratio
The Debt-To-Income (DTI) ratio is 45% or lower. In some cases, it's the max DTI is 38%.
The DTI factors in all your debt, including your mortgage payment, along with the annual property tax and annual homeowners insurance amount. For calculation purposes, the property taxes and property insurance are divided into 12 payments.
Asset Reserves
In some cases, you may not need reserves however, usually, you need at least two months and possibly as many as six months in cash reserves.
Credit Score Requirements For Jumbo Mortgages
Homeowners should have a credit score above 700. In some cases, you'll need at least a 720 or 740 credit score.
To obtain the best terms you may need a 780 or higher credit score.
Documentation
You'll need to submit two years of income documentation and your most recent two months of asset statements.
Jumbo Mortgage – Self-Employed:
Self-Employed borrowers are eligible for Jumbo mortgage loans. If you are self-employed and are seeking a jumbo mortgage you'll want to read our in-depth review about getting a mortgage when you're self-employed.
Benefits of A Jumbo Mortgage
Here are the benefits of a Jumbo mortgage.
Competitive interest rates with options
Based on the market conditions, your credit profile, and your financial situation your Jumbo loan may have a very competitive rate compared to Conforming loans. The 30-year fixed is the most popular program.
Jumbo loans are available as adjustable and fixed-rate mortgages. Additionally, Jumbo's come in a wide range of terms that vary by the lending institution. In some cases, it's easier to do a zero cost loan when you have a larger mortgage.
With higher loan amounts you can buy a more expensive home
These higher loan limits allow the borrower to purchase a home without the restrictions of the Conforming loan limits.
The program goes all the way up to $2,000,000+ for eligible borrowers and up to 80% of home value.
Flexibility
The flexibility of some larger loans is another benefit.
You can pair a Jumbo mortgage with a Home Equity Line of Credit (HELOC) or a Home Equity Loan (HELOAN), they're available for both purchase and refinance transactions and they can even be used on multi-unit properties.
And for those looking for a cash-out Jumbo mortgage – that's available too.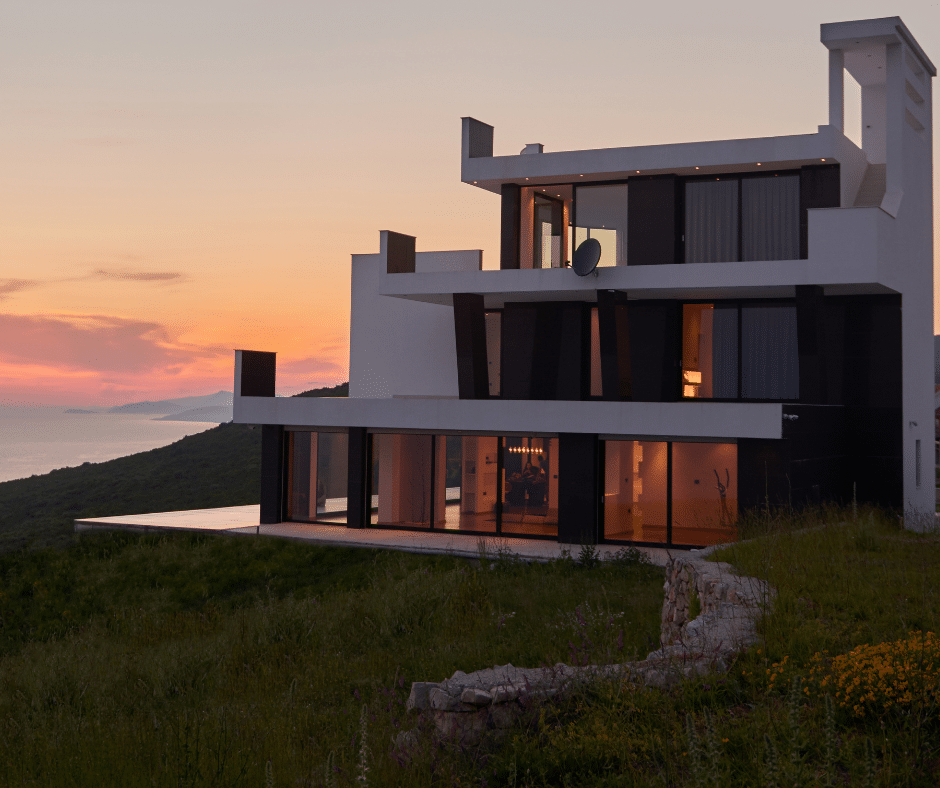 How Do You Qualify For A Jumbo Mortgage?
Qualifying for a Jumbo mortgage in California is somewhat similar to getting qualified for a Conforming loan however you may have to provide some additional documentation (especially if you are self-employed).
You'll need to supply two years of income documentation, and your most recent two months of asset statements. If you are self-employed be prepared to provide additional documentation such as a CPA letter, P&L statement, and more.
First Step – Locating a mortgage company
Contact a trusted mortgage company that provides Jumbo mortgages in California. From there you want to find a Loan Officer with at least 5 years of experience. Make sure both the mortgage company and the Loan Officer have a great reputation.
Second Step – complete the application
Complete an application and send in your documentation. Most mortgage companies offer an online application or you can usually complete the application with a Loan Officer over the phone. Once the Loan Officer has your completed application and your documentation they then move on to the third step.
Third Step – get pre-approved
Usually, a Loan Officer will take 24 – 72 hours to pre-approve a new applicant. Once done the Loan Officer can issue a pre-approval letter for those looking to purchase a home. If you are doing a Jumbo mortgage refinance, the file would then move on to underwriting.
Jumbo Mortgage Alternatives
Sometimes you have to look for a Jumbo mortgage alternative. We have the option of breaking up the one loan into two separate loans.
The first mortgage would be your traditional type of mortgage (ie a 30-year fixed rate) and the second mortgage would either be a Home Equity Line Of Credit (HELOC) or a Home Equity Loan (HELOAN). In just a movement you see a breakdown of how this Jumbo mortgage alternative works but first let's define what a HELOC and HELOAN are:
Home Equity Line Of Credit (HELOC)
A HELOC is a line of credit, it comes with a variable rate and as you pay down the balance you can re-access the credit line. So for example; if you started off with a $100,000 HELOC that had a balance of $100,000 but paid it down to $50,000 you can then access part or all of that $50,000 if you need to.
Generally, the period in which you can access the line is usually between 5-10 years. Also, a HELOC comes with an annual fee, and usually, that is between $100 – $200 per year.
Lastly, your interest rate and monthly payment can adjust.
Jumbo Mortgage And HELOC Example
Let's say you are buying a $1,200,000 home in Los Angeles and your goal is to have a 1st mortgage at the loan Conforming loan limit maximum (in Los Angeles it is $822,375).
You have $200,000 to put down which means you need a HELOC for $177,625 ($1,200,000 – $200,000 = $1,000,000 – $822,375 = $177,625.00).
Let's say for this example the current 1st mortgage rate is 3.00% (30-year fixed) and the current HELOC rate is 5.5%. Your payment on the 1st mortgage is $3,467.17 and on the HELOC your payment is $814.15
Your total monthly mortgage payment equals $4,281.32
Keep in mind that the interest rate and payment on the HELOC can change each month so your total mortgage payment can change. Also, the payment on the HELOC is an interest-only payment (you can pay more to bring down the principal).
Home Equity Loan (HELOAN)
A fixed-rate HELOAN is a fixed-rate mortgage with a 15, 20 or 30-year term. A HELOAN is like a regular first mortgage in that your rate (provided it is fixed) will never change and your monthly payment will never change.
There is no annual fee with a HELOAN.
With a HELOAN you are not able to re-access credit (like you can with a HELOC). One thing to keep in mind with a HELOAN – they sometimes come with a balloon payment.
So let's say you get a 30-year HELOAN but it has a balloon payment in year 20. That means at year 20 you are going to have to pay in full the remaining balance. It's rare (balloon payments) but they are out there.
Jumbo Mortgage And HELOAN Example
For the Jumbo mortgage and HELOAN example let's say you are buying a home in San Jose for $1,300,000 and you want the Conforming loan limit max (in San Jose the Conforming loan limit is $822,375).
You have $400,000 to put down which means you need a HELOAN for $77,625 ($1,300,000 – $400,000 = $900,000 – $822,375 = $77,625.00).
Let's say for this example the current 1st mortgage rate is 3.00% (30-year fixed) and the current HELOAN rate is 6.5%. Your payment on the 1st mortgage is $3,467.17 and on the HELOAN your payment is $490.64
Your total monthly mortgage payment equals $3,957.81. Unlike the previous example your monthly payment would never change since the HELOAN rate and payment are fixed.
Compare Jumbo Mortgages Online
Here are some additional online resources for Jumbo mortgages.
NerdWallet: The online marketplace NerdWallet offers general information on Jumbo loans, a comparison with Conforming Loans, and more.
US Bank: The nationally recognized bank with branches throughout the state has a wide variety of loans. They offer Jumbo loans in California at competitive terms.
USAA: Not well known for mortgages, USAA offers VA Jumbo loans to those that are in or have served in the military. Their Jumbo rates are competitive and they provide good customer service.
At JB Mortgage Capital, Inc. we offer low rates, fast closings, and exceptional customer service. We hope you'll consider us for your next transaction.
Direct Lender vs. Mortgage Broker
A direct lender vs. a mortgage broker is an important comparison. Working with a direct lender will limit your options as a mortgage broker has access to multiple solutions.
Another benefit of working with a mortgage broker is that the process tends to be more efficient and there usually is a higher level of service. Direct lenders like Quicken, LoanDepot, and Guaranteed Rate typically have call centers where many of the Loan Officers have little to no experience.
When it comes to closing your next purchase or refinance it's better to have a more efficient process with access to more solutions.
Important Questions To Ask
If you are in the market for a Jumbo mortgage in California here is a basic list of important questions to ask when obtaining a quote from a Loan Officer.
What jumbo mortgage loan programs do you have?
What jumbo mortgage alternatives do you offer?
Do you have zero point/zero cost jumbo mortgage loans?
Always keep in mind that this is your mortgage so make sure you find a Loan Officer that is willing to answer these and other questions.
Jumbo Mortgage Options
At JB Mortgage Capital, Inc. our Jumbo mortgages come with great terms. Our team works hard to provide the best possible terms whether you're buying a new home or refinancing a current mortgage. In addition to the traditional Jumbo mortgage, we offer a Jumbo alternative (see below).
15-year and 30-year fixed-rate jumbo mortgage loans are the most popular options however we do have adjustable-rate options and in some cases, a 20-year fixed option.