Los Angeles California mortgage rates are competitive and quotes are easy to obtain due to the numerous options consumers have. Fixed rate mortgages and adjustable rate mortgages are popular in the Los Angeles California area and consumers can choose from online mortgage companies, banks and lenders. Both purchase volume and refinance volume are strong in the Los Angeles market due to the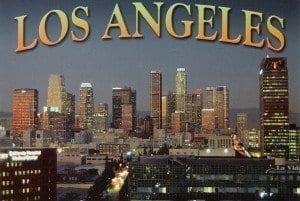 constant influx of people moving to the Los Angeles area. Major banks such as Wells Fargo, Bank of America, Citibank and Chase all have operations in the Los Angeles market.
Mortgage rates obviously vary from one mortgage company to the next and consumers should take the time to compare rates and terms. Equally important is the service a consumer will get and how fast the mortgage company can close the loan. A number of regional banks, including Union Bank and Bank of the West also have a strong presence in the Los Angeles market. California refinance rates tend to fluctuate with the rest of the market as bond yields decrease and increase from day to day. From the beaches of Santa Monica, Venice to inland areas of Hollywood, Culver City and portions of the Valley we cover all of Los Angeles.
At JB Mortgage Capital, Inc. we have served many clients in the Los Angeles, California area. JB Mortgage Capital, Inc. has become a place Los Angeles home buyers and home owners look to obtain a new mortgage. We offer "internet" low mortgage rates along with personal 1-on-1 service from application to closing. Being efficient is important and that's why we don't have have processors or secretaries! Each client works directly with Kevin O'Connor from beginning to end.
Most consumers in Los Angeles prefer to work with a mortgage company that can offer various loan programs to meet their needs. 30 year fixed, 15 year fixed, adjustable interest rates, no cost loans are options we have. We take the time to find out what works best for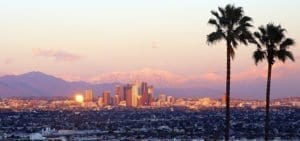 each consumer and try to find the loan program that works best for them. We don't believe in "one size fits all" and consumers should not settle for lenders that are not willing to meet their needs.  California loan programs change constantly and we do our best to stay on top of various guideline changes that may affect you are your ability to obtain a loan. Fannie Mae and Freddie Mac typically dictate the basics of loan programs and underwriting guidelines and we are constantly aware of the changes.  From the major changes in the Dodd-Frank legislation, the introduction of the "Loan Estimate" disclosure to the "Closing Disclosure" we make sure we are on top of the latest compliance requirements.
Obtain a no cost – no obligation quote from us today. Our California home loan rates are very competitive and our service is top notch.  You can either contact us through the website contact form, email or simply call 1-800-550-5538. You can also connect with us on Twitter: @Rates01