Ten miles from downtown Los Angeles you will find Pasadena. The population of this city is approximately 150,000 making it one of the ten largest cities in Los Angeles county. Pasadena, CA was incorporated in 1886 and it has developed into one of the foremost cultural centers in the region.
I've provided low mortgage rates in Pasadena, California for over 16 years. In addition to that my team offers fast closings and personal service to those looking to buy a home in Pasadena and homeowners looking to refinance their current mortgage. Contact me directly for a no-cost/no-obligation quote and see what makes us different.
Mortgage Rates In Pasadena, California
Pasadena California Mortgage Calculator
Using our Pasadena, California mortgage calculator to figure out your monthly mortgage payment is an essential part of buying a home or refinancing a current mortgage. Use our free Pasadena, California mortgage calculator to help you determine what you can afford and if you have questions please don't hesitate to ask!
The City Of Roses
The Rose Bowl football game is hosted here each year as well as the Tournament of Roses parade. There are many cultural and scientific institutions in the city such as the USC Pacific Asia Museum, The Ambassador Auditorium, Caltech, the Norton Simon Museum, Pasadena city college, Fuller Theological Seminary, and the Art Center College of Design. The Native American Hahamog-na tribe was the first inhabitants of the region. Pasadena means the crown of the Valley and the original tribes occupied the area for a long time. As time went on Pasadena, CA was known as a resort town and it was so popular that people came from all across the country.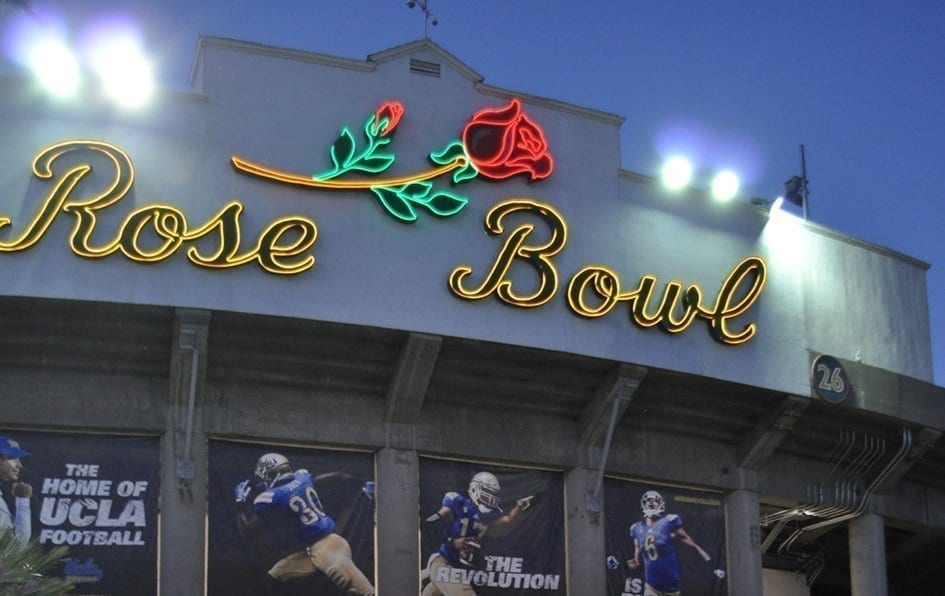 The Early Days
Pasadena California really started to grow when it became a regular stopover on the Atkinson, Topeka and Santa Fe Railway because this led to spectacular growth in the region. It was a prominent destination from the 1880 real estate boom until the great depression.
Many tourist hotels were established in the city and many wealthy easterners came to Pasadena especially in winter. This led to even more major developments such as new business districts and new neighborhoods. There was also increased traffic between Pasadena and Los Angeles which resulted in the opening of the Arroyo Seco Parkway which was at that time California's first freeway. These developments have done a lot for Pasadena as a city. Like many other cities in the region, Pasadena has a Mediterranean climate with cooler winters and warmer summers than other cities closer to the coast.
A Good Economy
There are many large corporations in the Pasadena region such as Jet Propulsion Laboratory, Kaiser Permanente, California Institute of Technology, Huntington Hospital and Pasadena Unified School District. The top 10 corporations collectively employ almost 30,000 people. The median home value in Pasadena is over $800,000 which is well above Fannie Mae's Conforming loan limits. Low mortgage rates and diverse economic opportunities have played a vital role in the growth of Pasadena.
Jet Propulsion Laboratory:
Are you interested in Space? If so the Jet Propulsion Laboratory (JPL) is for you (located at 4800 Oak Grove Dr., Pasadena). The researchers at JPL carry our "robotic space and Earth science missions". It's a federally funded research institute managed by NASA and Caltech.
Old Town Pasadena
There is Old Town Pasadena which is home to many upscale retail shops as well as comedy clubs, restaurants, pubs, outdoor cafés and night clubs. There is also One Colorado where people can see renovated historic architecture and many other interesting things. There was a time when Old town had many empty buildings but all of them had been renovated and exciting businesses established.
Old Town Pasadena Restaurants:
1810 – An Argentinean Restaurant
Freddie's 35'er Bar – Pub
Barney's Beanery – Pub
Boiling Point – Pan Asian Restaurant
Old Town Pasadena Shops:
Anthropologie – Gifts and Apparel
Apple Store – Computers
Crate&Barrel – Home Decor
Patagonia – Apparel
Old Town Pasadena Hotels and Nearby Hotels:
Courtyard Marriott – 180 North Fair Oak Avenue
Residence Inn – 21 West Walnut Street
Sheraton Pasadena – 303 Cordova Street
Westin Pasadena – 191 North Los Robles Avenue
There is also Paseo Colorado which is a swanky shopping mall which has been designed as a modern urban village. Pasadena city has so much to offer because of its strong economy which is made possible by the large corporations operating there. This gives people in Pasadena opportunities that may not be available in other cities.
Likewise, the Pasadena property market is one of the strongest in the region and there are many high-quality properties available that will suit the needs of even the most critical families and property developers. Pasadena has to be seen before people make a final decision on where to settle in the region.
Low Pasadena, CA Mortgage Rates
There are so many reasons why a person or a family should consider living in Pasadena. Charming neighborhoods, fun attractions, and near Los Angeles are just some of the reasons why so many people call it home. The historically low mortgage rates in Pasadena, California have enabled more people to buy homes as the job market and the economy continue to expand.
JB Mortgage Capital, Inc.
If you live or are thinking of moving to Pasadena please be sure to contact for a no-cost/no-obligation quote. We offer industry low mortgage rates, 1-on-1 personal service, and the latest technology to ensure your loan closes quickly and on time. We have an A+ rating with the Better Business Bureau and Loan Officer Kevin O'Connor has a five-star rating on Zillow.com and a five-star rating on Mortgage101.com. With over 15 years of experience, Kevin has the knowledge and insight to help secure great mortgage terms. Call him directly: 1-800-550-5538 or you can contact him via the contact form to the right of this article.
Additional California Cities
If you're looking for additional information on another Southern California city please be sure to visit the main Southern California page.