We offer low mortgage rates in Redlands, California along with fast closings and a high level of customer service to each and every client.
If you are looking to refinance your current mortgage or purchase a home in the Redlands area please contact me directly for a free quote. My direct number is 1-800-550-5538 or you can complete one of the request a quote forms on our website.
Mortgage Rates In Redlands, California
Redlands California Mortgage Calculator
Using our Redlands, California mortgage calculator to figure out your monthly mortgage payment is an essential part of buying a home or refinancing a current mortgage. Use our free Redlands, California mortgage calculator to help you determine what you can afford and if you have questions please don't hesitate to ask!
Living In Redlands, California
Redlands, CA is located in southern California (San Bernardino county).
The city is 14 miles from Riverside, CA and 60 miles northeast of Los Angeles, CA. As of 2018, the population of Redlands was estimated at 71,586. Redlands is home to many companies and organizations such as Esri – a geographic information system software company and the University of Redlands – a private university headquartered in Redlands.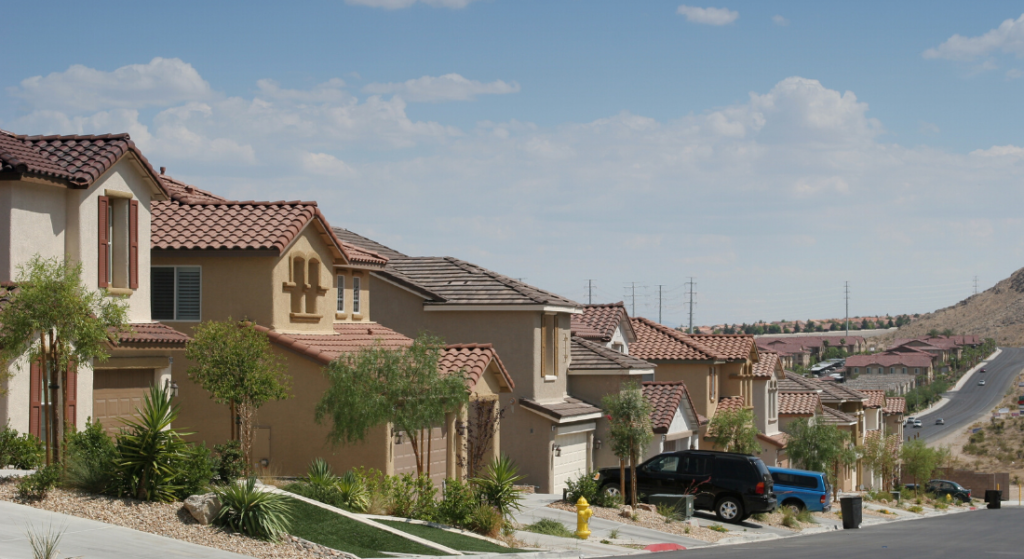 Weather and Climate in Redlands:
June, July, August, and September make up the hot season, with an average daily high temperature of 87°F.
The cool season lasts from November to March, with a daily high temperature of below 71°F. The raining season starts from November and ends in April, with at least 0.5 inches rainfall.
Attractions in Redlands, CA:
Redlands features museums, sights, landmarks, and amusement parks as well as food and an array of nightlife options. Whether you are staying for a while or coming from nearby cities to see attractions, here are some great destinations in Redlands.
Redlands Bowl: For a great summer concert series, this community entertainment venue hosts many events. The outdoor of the venue is lovely, filled with ancient palm trees, cedars and a variety of lush foliage. Performances are free for everyone. Visitors may bring along a blanket or chairs and set them up in the shaded grassy area. From classical, pop, dance, musicals, symphonic, to cultural performances, this one cool and relaxing atmosphere. Whether you are coming with family or as a solo traveler, this open venue will be a great place to visit.
Lincoln Memorial Shrine: This is a classic little museum built as a tribute to Abraham Lincoln. The museum situated next to the Redlands library features collections of Lincoln and civil war memorabilia. The building also has interesting exhibits and artifacts. Permanent collections on display are also very impressive. The admission fee is pocket-friendly. The acoustics of the building adds an impressive quality of solemnity to the small building. There are several seats across the area. Either you are planning a holiday trip to Redlands or want to see top attractions, this gem museum is worth checking out.
Kimberly Crest House and Gardens: This is a classic victorian home located in the foothills of Redlands. Surrounded by acreage of beautiful and mature orange grooves, the atmosphere is lovely. You may jog in the morning or come to relax in the area after a hectic day. For a small fee, you can tour the mansion as well as stroll the grounds. The architecture of the building and the front gardens were great. The docents are available to offer tour assistance. Apart from tours, the center offers a wide range of shows and events. Close to the Kimberly Crest House and Garden is Prospect Par – a beautiful area where you can have a picnic lunch. Both places are nice locations to check out while in Redlands.
Hangar 24 Craft Brewery: A brewing company where you can kick back and enjoy your favorite beer. They have an array of craft beers, exuding lovely aromas. The location is neat, has a nice outdoor seating area, and the atmosphere is friendly. If you need a good environment where you can cool off, this place is for you.
Splash Kingdom: This waterpark has different sections for older and younger kids, including the lazy river and multiple toddler areas. The park is clean and has plenty of slides and splash areas for kids and adults of all ages. There are also natural and man-made shade for lots of the numerous lounge seats. This park will be a wonderful place to visit for families with kids.
Historical Glass Museum: This Glass Museum is a 1908 residence that has been converted into a center where beautiful glass art and utilitarian items of the olden days are displayed. The museum has over 5,000 items on display, in which some are for sale. The docents are friendly. The museum opens 12-4 weekends but with group tours available during the week. If you're looking for something different to do in Redlands, then this is a hidden gem.
Cost of Living in Redlands:
The cost of living in Redlands, CA is 100% higher than the national average. The median home price is $419, 300 compared to $231, 200 of the national average. The environment is however diverse with different hospitals and various other job sites. With lots of attractions, Redlands is a great place to visit.
Additional California Cities
If you're looking for additional information on another Northern California city please be sure to visit the main Northern California page.