Santa Barbara, California Mortgage Rates:
Santa Barbara – It isn't difficult to become used to waking up inside a Mediterranean-style home with a gorgeous view of the Pacific Ocean clear through one window, a magnificent view of the Santa Ynez Mountains clear through another window, and the energy and atmosphere that such one-in-a-million sights bring coursing through the air. Furthermore, this is exactly what Santa Barbara, California's 91,000+ residents and the thousands upon thousands of annual vacationers experience each and every day. The atmosphere, culture, and excitement of the city are accordingly unprecedented.
Mortgage Rates - Conforming Loans
Mortgage Rates - FHA Loans
Mortgage Rates - Jumbo Loans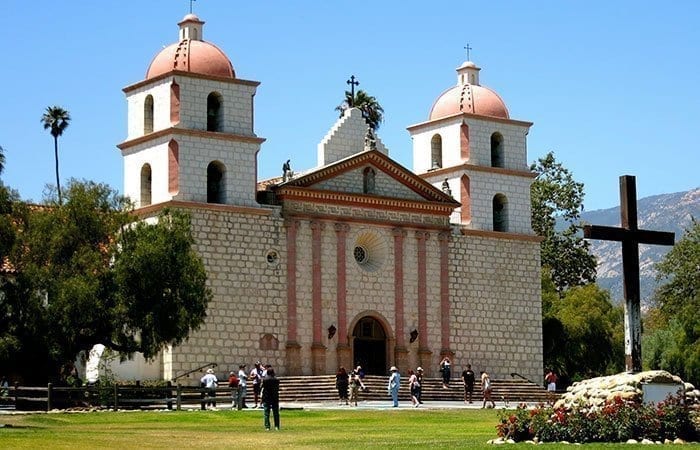 Right Next To The Pacific Ocean:
With the aforementioned Pacific Ocean view and the Santa Ynez Mountains to its credit, it goes without saying that Santa Barbara is beautiful place. More specifically, though, the city's fantastic year-round weather (which was ranked "Best in America" in 2018 by US News), Los Padres National Forest (which lies beyond the Ynez Mountains), and Channel Islands National Park (which can be found about 20 miles offshore) help to make its natural offerings even more appealing to visitors and residents. Activity-wise, the talents and personalities of Santa Barbara's residents (and the talents and personalities of individuals from other locations, of course) can be enjoyed during the Santa Barbara International Film Festival, the Summer Solstice Parade, and more, which are attended by 50,000 and 100,000 individuals annually, respectively. These and other events harness and demonstrate the overwhelmingly positive atmosphere that Santa Barbara boasts.
Request A Low Rate Mortgage Quote:
Santa Barbara Has A Lot To Offer:
More than 85% of Santa Barbara's residents have attended high school, and the city's per-capita income and median household income are well above the national averages. Healthcare, accommodation, education, professional/scientific fields, and retail each employ about 10% of Santa Barbara's workforce; this economic diversity is an important part of what sets Santa Barbara, apart from many other cities. SB's classic Spanish architecture can be optimally arranged and maintained by well-reviewed interior designers and companies, including Chris Moore Interior Design, Keeping Interiors, and SFA Design. Those in need of a home or apartment to rent or purchase can consult any one of Santa Barbara's numerous real estate professionals, including the Santa Barbara Association of Realtors and Keller Williams Realty Santa Barbara. And these high-quality professional services coordinate to assure that Santa Barbara residents will have each of their home- and work-related needs covered.
Educational Opportunities:
Educationally, Santa Barbara is solid to say the least. Santa Barbara and Hope school district facilities provide public schooling opportunities for elementary, middle school, and high school students. In terms of higher education, universities such as University of California, Santa Barbara (UCSB), Westmont College, Antioch University, and more educate some of the brightest pupils in California and the country.
The Weather Is Near Perfect:
Warm year-round temperatures, plenty of sunshine, an ocean view, glorious mountains, great employment opportunities, and kind locals should be enough to convince anyone to join the party and visit—or move to—Santa Barbara.
JB Mortgage Capital, Inc.:
If you live in Santa Barbara, California and are looking for a mortgage rate quote please be sure to contact us directly at 1-800-550-5538. We are a top rated company with the Better Business Bureau, Business Consumers Alliance and offer industry low mortgage rates. We cover all of Santa Barbara and provide top notch customer service to each and every client. We have both fixed rate mortgages and adjustable rate mortgages along with low down payment options and mortgages for people with less than perfect credit. Contact us today for a no cost – no obligation quote!