Mortgage rates for April 2019 are near their best levels in almost two years. 30 year fixed mortgage rates are finishing off March below 4.25% and 15 year fixed mortgage rates and finishing off the month below 3.625% (Conforming loans, excellent credit, low to moderate LTVs, purchases and rate/term refinances).
Heading into April we are focused on four key areas that may influence mortgage rates.
April 2019 mortgage rate watch
The Economy: The economy is always the main focus when it comes to mortgage rate movement. As we finish off March it is clear that analysts, investors, and the Fed are concerned about the health of the economy going forward. When the economy is perceived to be slowing then mortgage rates tend to move lower. When the perception is that the economy is growing then mortgage rates tend to move higher. There have been bright spots. The employment reports for the first three months of 2019 have been good to really strong. However, the retail sales and other influential economic reports have been somewhat disappointing. In April will we see further confirmation that the economy is slowing?
Europe: On March 22nd, 2019 the European economy came into play for Mortgage-Backed Securities and mortgage rates. On that day a German Manufacturing report came out and it was dismal. It pushed the German 10y yield into negative territory. If the European economy continues to slow down that will be a positive for mortgage rates in April.
Trade with China: This is a big unknown as some news reports suggest things are going well with negotiations and some reports suggest things are getting worse. If a good trade deal is agreed upon this could cause mortgage rates to move significantly higher.
The weather: The recent flooding in the midwest has set off the alarm bells that more intense flooding may happen this Spring. According to one report, 200 million people may be affected by flooding this Spring. If that turns out to be the case it could have serious implications for the economy and mortgage rates. How so? If 200 million people are affected that means it's going to be a drain on the economy considering the country has around 300 million people. As mentioned in the first bullet point; a slowing economy is a positive for mortgage rates.
Current Mortgage Rates
Below is a listing of our current Conforming, FHA, and Jumbo mortgage rates. For a detailed report on current mortgage rates please visit our current mortgage rates section (updated daily). If you are interested in an Adjustable Rate Mortgage and/or a Jumbo loan program please be sure to contact us for an updated quote.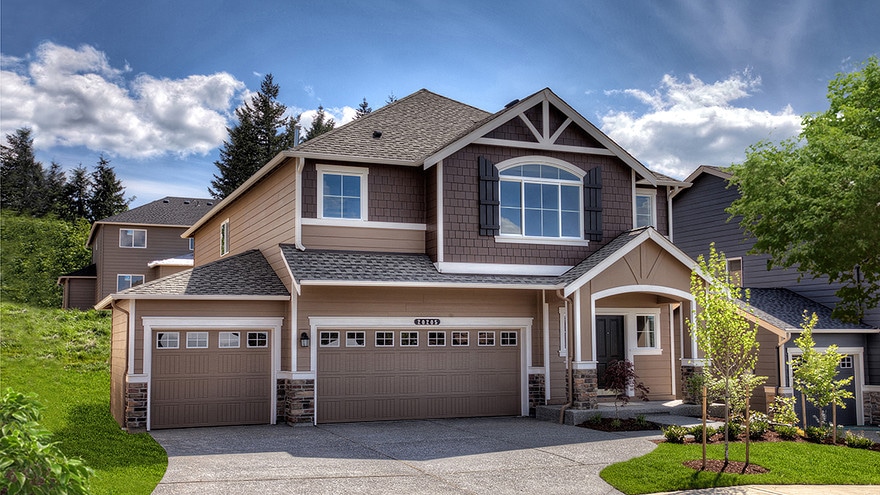 April 2019 Mortgage Rate Economic Calendar
Below are the important dates for economic reports that may affect the Mortgage-Backed Securities market and mortgage rates. As we move closer and into April we'll update the Calendar.
April 03: Mortgage Market Index, ISM Non-Manufacturing PMI
April 04: Weekly Unemployment Claims, ADP Employment Report
April 05: BLS Employment Report
April 10: Core CPI and the FOMC Minutes
April 11: Core Producer Prices
April 12: Import Prices, Export Prices, 1yr Inflation Outlook, 5yr Inflation Outlook
April 15: NY Fed Manufacturing for April
April 16: NAHB Housing Market Index
April 17: Wholesale Sales and Inventories
April 18: Philly Fed Business Index for April, Retail Sales for March
April 18: Market closes early for Good Friday
April 19: Building Permits and Housing Starts
April 19: Bond markets are closed for Good Friday (JBMC, Inc. will be open)
April 22: Existing Home Sales
April 23: New Home Sales
April 25: Durable Goods
April 26: Advance Q1 GDP and Consumer Inflation Expectations
April 29: Core PCE Inflation report
April 30: Employment Wages, Chicago PMI, and Consumer Confidence
Some reports have a bigger impact than others. We'll be updating the calendar with regional Fed reports as they come in. The most important reports that usually have an effect on mortgage rates are:
BLS Employment Report
ISM Manufacturing PMI
Core CPI
The above three reports tend to have the most influence over the Mortgage-Backed Securities Market and mortgage rates. Additional "important" reports include Retail Sales and Durable Goods.
Mortgage rate forecast for April 2019
Heading into April mortgage rates are near a two-year low. Between March 20 and March 21 mortgage rates improved a full .25%. That size of a move is rare in that short of time. It's clear that Mortgage-Backed Securities and mortgage rates are in a good position heading into the first month of Q2. If mortgage rates hold the levels seen post-Fed meeting I would expect to see a significant increase in mortgage application volume. If that happens then mortgage rates may stall at these levels due to lenders reaching capacity. A mortgage company can only process so many applications at one time. Since 2017 mortgage companies have been cutting staff due to a long-term decline in mortgage application volume. When they see a significant increase in applications mortgage companies have little to no incentive to improve mortgage rates even if the Mortgage-Backed Securities market improves. We anticipate mortgage rates will remain near their two-year lows during the month of April.
April 2019 mortgage rate average expectations
The average 30 year fixed mortgage rate for April 2019 is anticipated to be below: 4.25%
The average 20 year fixed mortgage rate for April 2019 is anticipated to be below: 4.00%
The average 15 year fixed mortgage rate for April 2019 is anticipated to be below: 3.625%*the mortgage rate averages are averages anticipated by JB Mortgage Capital, Inc.; these are not national survey numbers.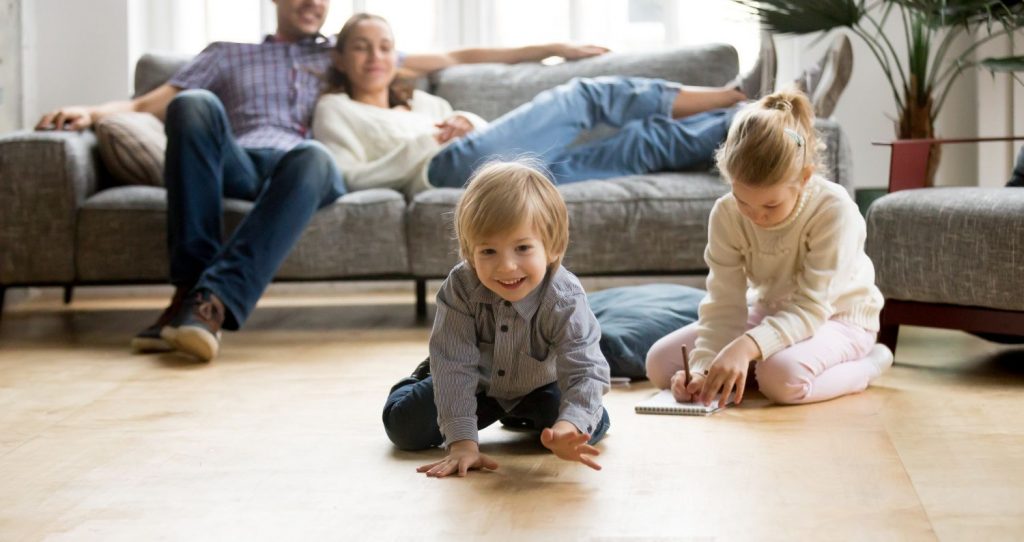 Mortgage Pro Tips For April 2019
Mortgage Pro Tip #1:
If you are doing a refinance or purchase be prepared. Being prepared could save you thousands of dollars in fees and interest. For those refinancing here is a list of documentation you need to refinance your home. And if you are buying a home here is a list of documentation you need to purchase a home. Being prepared will save you time and money.
Mortgage Pro Tip #2:
Do you have an FHA home loan and are you thinking of refinancing your mortgage? I highly suggest you consider an FHA Streamline Refinance. It simply is one of the best refinance programs in the country. If you have an FHA home loan then you may be eligible for this special refinance program. Two important highlights: No income docs and no appraisal.
Mortgage Pro Tip #3:
To a certain point this is true; the higher your credit score the lower your mortgage rate. If you are buying a home or refinancing a current mortgage take the time to review your credit if you are unsure what your current report looks like. And if you need credit report tips then be sure to check out our credit report tips for the 2019 post. Along with how to improve your credit score we cover a wide variety of topics including how mortgage companies view your credit report and score.
Monthly Mortgage Rate Summary
March 2019 Mortgage Rates:
Mortgage Rates For March 2019 remained range-bound up until the afternoon of Wednesday, March 20, 2019. Post Fed announcement (on the 20th) mortgage rates moved to new lows as the Fed expressed concern about the economy, announced there would be no hikes in 2019, and confirmed that their balance sheet reduction program was coming to an end.
On our Fed meeting March 2019 page we go into more detail about the events of the day. Post-Fed meeting the 10y Treasury yield moved below 2.58% and Mortgage-Backed Securities rallied past their range ceiling.
March 22, 2019 mortgage rates continued to improve as dismal data from Germany sent their 10y yield below 0.00%. Heading into the last week of March 30 year fixed mortgage rates were below 4.125% (conforming).
February 2019 Mortgage Rates:
February 2019 mortgage rates were within a general range for most of the month. The first week of the month both Mortgage-Backed Securities and Treasuries sold off after a really strong BLS Employment report. Mortgage rates and the bond market came close to moving above their recent highs post report but ultimately stayed within the range. Disappointing housing data and a dismal Retail Sales report (the worst in nearly 10 years) created additional concerns that the economy may be slowing.
After several weeks of stability, it looked as if mortgage rates might move significantly higher in the wake of a stronger than expected GDP report. Mortgage rates barely remained within their range heading into the first week of March.
January 2019 Mortgage Rates:
Starting off 2019 mortgage rates were trending lower. The initial rally in mortgage rates and the bond market started back in November 2018 after mortgage rates moved above 5.00% for a short period of time (30-year fixed). Then the economic data started showing signs of a weakening economy, there was the Government Shutdown and finally the trade war with China.
With stocks declining Mortgage-Backed Securities were rallying and mortgage rates were moving down. The move down in mortgage rates and the rally in the bond market stalled by the end of the month and established a range that would last until March 20, 2019.
JB Mortgage Capital, Inc.:
If you are looking to refinance your current mortgage or purchase a home please be sure to contact us for a no-cost/no-obligation quote. We offer industry low mortgage rates, personal one-on-one service and exceptional customer service. We've been helping homeowners achieve their dreams since 2007. We have an A+ rating with the Better Business Bureau (BBB) and we're AAA rated with the Business Consumers Alliance. You can contact us directly at 1-800-550-5538.